Family Front Man
Jamie Crystal is out front for his New York-based family brokerage, growing it organically with a little help from his friends—other brokers.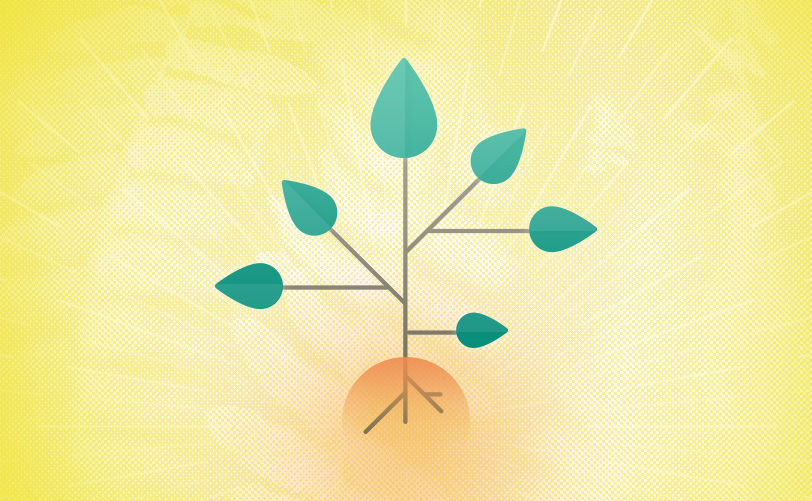 For Jamie Crystal, one of the most important events in recent memory was his union—with a pair of fellow brokers.
It happened in just one day after a whirlwind international courtship. José Manuel Dias da Fonseca, the head of MDS Portugal, and Mauricio Esquino, the CEO of Alinter Mexico, flew to New York City in December 2008 to meet with Crystal, who handles client and strategic relations for Frank Crystal & Co.
By lunchtime, the three had hammered out a pact that put Jamie and his company into Brokerslink, a global network of brokers that manages more than $10 billion in insurance premiums. While the negotiations were brief, they were also intense. When they finally sealed the deal, da Fonseca recalls, Jamie took them to lunch at an Italian restaurant in Lower Manhattan.
"Everyone was in a good mood, even the waiters," da Fonseca says. "In line with our network's diversity, we tasted specialties from different regions, and the lunch ended with a surprise. The waiter brought in a big tray with at least 30 different liqueurs from various provinces, and each of us tried different ones and exchanged opinions. What a blast!"
The marriage was a success, but like any union of equals, it proved to be a gutsy move—diverse viewpoints, opponents blocking their path and a turbulent future in trying economic times. In other words, it was all the obstacles of running any brokerage spread across a 24-hour world—with language barriers and cultural differences thrown in.
Making it work requires tact, discipline and that rare combination of toughness and caring. Is 43-year-old Jamie Crystal, scion of a famous New York brokerage house, up to the challenge?
His international partners think so. "It was love at first sight," says da Fonseca.
Well, not quite first sight. The network, which began in 2004, expanded to include Europe, Asia and South America. It became clear to members that moving into the highly competitive U.S. market was a natural extension, but they needed the right fit. In stepped Crystal.
"I met Jamie back in 1999," recalls Esquino. "When José and I decided to find a U.S. partner, we got in touch with Jamie. It took just one lunch to realize we had found our guy."
And the right company. Frank Crystal & Co. began in 1933, in the depths of the Great Depression, when Jamie's grandfather Frank, a stockbroker, realized he had to find a new job. "He said, 'Everybody needs insurance,'" as Jamie tells it, "and hung out his shingle, which was all you had to do in those days. His contacts in finance were our first source of business, and we've been in business for 77 years."
Insurance in His DNA
Jamie's father, Jim, joined in 1959, and today, in his 70s, he still runs the family-held firm as chairman and CEO. Though both are named James, his father is called Jim and he Jamie. Back then, the office was full of file cabinets, and a telex in the corner rattled out orders.
The telex has been retired, and the firm has grown to 400 employees, nine offices nationwide, and more than $100 million in revenue, largely on the strength of its reputation for high-quality service in the property-casualty business. It is one of the largest privately held retail brokerages in the country.
But its headquarters remain on the waterfront of Manhattan's East River, within shouting distance of Wall Street. Frank Crystal & Co. has grown internally with no acquisitions in the last 25 years.
By the time Jamie, the eldest son in the third generation, joined Frank Crystal in 1993, insurance was part of the family DNA. As Jamie likes to say, he has been in the industry "since birth." He studied economics and political science at Princeton, graduating in 1989, and then spent four years as an underwriter with Chubb before returning to the family firm. "I know Jamie well," says Peter Tucker, once a colleague and now the manager of Chubb's New York branch. "What he was then is what he is now, a first-in, last-out guy who's full of energy. He treats people as he would like to be treated and makes you feel good about the outcome."
"I know Jamie well. What he was then is what he is now, a first-in, last-out guy who's full of energy."
Mr. Outside
Crystal's father recognized this and made him "Mr. Outside," the public face of the company, with special expertise in political risk insurance and supply-chain disruption. He's the point man for the 100 insurers the firm does business with, including Chubb, The Hartford, Chartis, Travelers and Zurich, and he handles international broker relations, a role for which Crystal spent seven years visiting brokers worldwide.
"Very few U.S. brokerages actually make the effort to reach out and visit Mexico, Argentina and Germany," he says.
In the process, he discovered what many North Americans are only beginning to realize: The United States is no longer the hub of the brokerage universe. There is now a reverse flow of business to the United States from multinationals with roots in China, India, Europe and Latin America. They own the businesses that want to expand into North America, but they need help, particularly in insuring the critical supply chains that stretch around the world.
This made Crystal's hookup, while not a necessity, certainly a wise choice. Brokers are facing tough times. In an effort to improve revenues and profits, large brokerages have been expanding and consolidating, and the buying binge is likely to continue, according to insurance analyst Dowling & Partners. In the process, the industry is shrinking, with 51,400 fewer agents and brokers than three years ago, says the Insurance Information Institute.
While dining at that Italian restaurant in New York, Crystal and his new partners might have been fearful that their own firms might be eaten for lunch. They might have been reminded of the immortal words of Ben Franklin on the eve of the American Revolution: "Either we hang together…or we hang separately."
But Crystal and his partners want to do more than just survive. "Our global network gives our members the leverage to approach the multinational businesses in their respective countries that used to work only with the 'alpha houses,'" says Jacqueline Legrand, the network's COO for North America. "Now these companies see us as a viable competitor."
Foreign English
"Jamie can travel anywhere, use chopsticks, pick a good French wine and discuss soccer with a passion," Legrand says. But Crystal insists he's not very athletic.
"I play golf because it's part of the business," he says. "But I have one of the highest men's handicaps in the insurance brokerage industry."
The network makes every effort to be international. While language can sometimes be a barrier, Crystal says, everyone understands "foreign English."
"It's English, but you slow…it…down," Jamie jokes. "You have to be careful how you phrase things. No slang!"
Crystal admits that revenue at his company fell 15% during the recession but says proudly that, unlike the layoffs at other brokerages, no one at his firm was fired. "The hallmark of our success is that we have a 95% client retention rate," he says.
He's happy his father instituted an executive committee to run the business. "The more people who raise their hands at a meeting the better," he says.
His two brothers, Jonathan and Sanford, who work alongside him with Ed Kiessling, John Smith and Rick Strater, comprise the team of executive vice presidents who handle the firm's business on a daily basis. While there are no women in the business in his generation, Jamie hopes that his daughter Genevieve, who just turned 15, will be the first woman to help run the company.
Crystal obviously strives to make money, but most of his war stories have nothing to do with profits. He recalls tagging along with a Frank Crystal & Company engineer in 2007 when they walked through a New York City private school at the start of the school year to make sure the fire-life safeguards were functioning properly. They noticed that the doors to the stairs were all propped open, which could have allowed smoke to seep into the hallways in the event of a fire. Crystal made a suggestion to school officials.
"We came up with a magnetic lock that would allow them to open easily but still shut in an emergency," he says.
If Crystal hadn't been born into an insurance family, he might have gone into social work. He serves on the board of The Educational Alliance, a nonprofit founded in 1889 to help break the cycle of poverty for low-income children and families through its preschool, after-school and college-prep programs. The Alliance, which serves 50,000 New Yorkers annually, honored Crystal last year for his support of its early childhood education and other programs. A dinner attended by 350 people at the Frank Gehry-designed IAC building, where a 120-foot-long video wall displayed images of children participating in alliance programs, raised $680,000.
If he ever breaks loose from the brokerage business, Crystal says, he'd like to build an early childhood education program, modeled on Head Start, that would serve both low-income students and their families by providing education, nutrition and healthcare.
But for now he tries to translate doing good deeds into doing well as a broker. One way to do that is by looking for ways to reduce the heavy lifting, dust and noise that cause so many workers compensation claims. In the nonprofit sector, his company is one of the largest brokerages for healthcare companies and educational institutions.
"I try to teach a genuine sense of caring throughout the organization," Crystal says. "But it's a very hard thing to teach. This isn't a business where someone calls up and needs help and the first question is, 'Who are you and how much will you pay me?' You want a broker who will say, 'How can I help?' and likewise you want to be that person when the overseas call comes in."
This means, in effect, treating fellow brokers who are part of his network not as competitors but as clients and believing that, when the final tally is done, everyone profits from cooperating.
'I try to teach a genuine sense of caring throughout the organization, This isn't a business where someone calls up and needs help and the first question is, "Who are you and how much will you pay me?"'
Success Is a Two-Way Street
Crystal cites this example: A big company with manufacturing facilities in Thailand needed business interruption insurance. The call came in on a Thursday. The company claimed its facilities were beautiful, including a campus with fountains, but the insurer wasn't ready to take that on faith. Crystal called his local partners in the network, who sent out two engineers on Friday and Saturday. By Monday the information was on Crystal's desk, and the insurer was able to write a policy with high limits at low cost. A process that took five days—including a weekend—would have taken most brokers 45 days.
"I thanked our local partners," Jaime recalls, "and they said, 'No problem. When you are successful, we are successful.'"
The Crystal File
Family: Jamie and his wife, Denise, have three children: two daughters, 15 and 11, and a five-year-old son.
Home: New York City
Ride: Drives a Volvo SUV with room for the family, but primarily rides the New York City subway because it's efficient, cheap and green.
Good Deeds/Professional Organizations: Member of the board of The Educational Alliance
Outside Interests: Reading, traveling and scuba diving
Clubs: The University Club
Annual Tradition: Family trip in June, most recently to the Algarve on the southern coast of Portugal
Guilty Pleasure: Tex-Mex food (from having lived in San Antonio for five years)
Next Career: Social service