Elisabeth Vogt de Weber, CEO, Protección Dinámica
"You must be grateful and do your work with passion and love."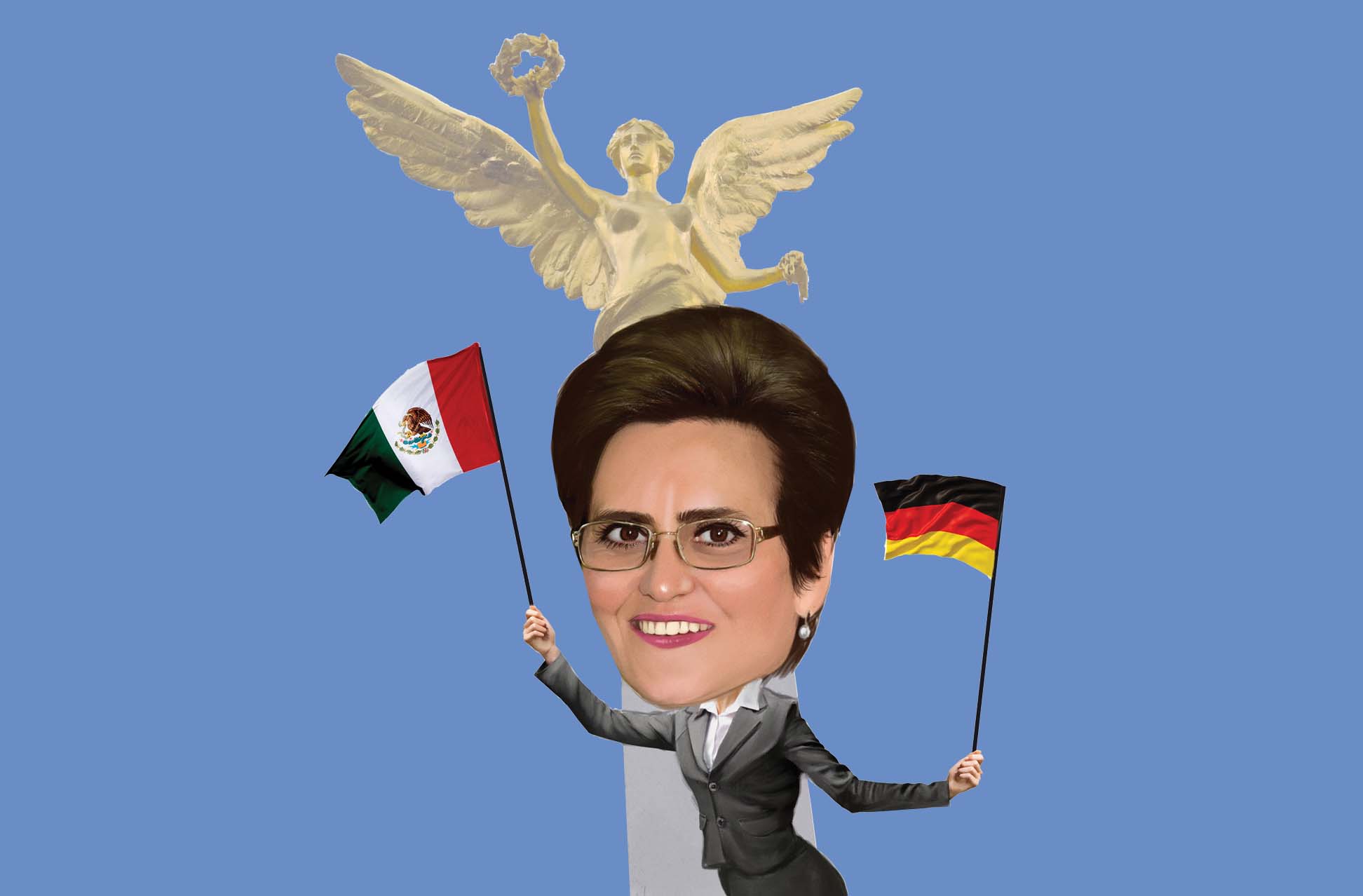 Q
What three things do you think every visitor to Mexico City should see or do?
A
The National Museum of Anthropology, which has exhibits on Mexico's different indigenous tribes; the folk ballet at the famous Palacio de Bellas Artes, where you can enjoy the different traditional costumes, music, and instruments of the Mexican territory; and the Basilica of Guadalupe, the cathedral and Templo Mayor.
Favorite city to visit: Paris ("Paris offers the food, the culture. When I'm there, I feel very happy, although I don't speak French.")
Favorite Mexican city outside Mexico City: Puerto Vallarta
Favorite restaurant in Mexico City: San Angel Inn for Mexican food; Suntory for Japanese food; Au Pied de Cochon for French food ("There are a lot of different cuisines here in Mexico.")
Favorite Mexican movie: Frida
Favorite actress: Salma Hayek
Favorite actor: Brad Pitt ("Not only because he's so handsome but he's also a perfect actor.")
Q
Tell me about growing up in Mexico City.
A
I am the youngest of four siblings. My father comes from German roots. My mom is Mexican, with a little mixture of Spanish and French. We grew up speaking English, German, and Spanish. We went to the German school. Then I studied accounting at a private university in Mexico City called ITAM. During my university studies, I got my broker license at the Mexican Insurance Institute. We had the blessing of growing up in a beautiful family that had economic resources. We could go on the weekends to a lovely place called Valle de Bravo, a two-hour drive from Mexico City, where I learned to windsurf. We also went skiing to Colorado, to Copper Mountain, once a year.
Q
Your father started your company. What are the most important lessons you learned from him?
A
It's very, very important to be honest—with yourself, with your team and with your client. I think it's very important to have kindness in the way you work with your team. And you must be grateful and do your work with passion and love.
Q
Do you have kids of your own?
A
Yes, a daughter, she's 23, and a boy, he's 21. They're already in university. [Our] daughter is studying accounting and business administration. Our boy, he's studying international business administration. They're very, very sporty and healthy kids. I'm very proud of them.
Q
Would you like them to come work for you someday?
A
Well, our daughter is already with us. She has been doing great things in the accounting area, bringing new ideas, always asking everything. So let's see if [our] son also comes into the business. I really don't want to push, because it has to be their decision.
Q
You were promoted to CEO in 2020. What has been the biggest surprise that you have encountered?
A
My dear father passed away that year. He was my mentor and best friend, so I had big challenges to conquer. Then suddenly the issue of COVID came. We had to provide our employees all the necessary tools to work at home and stay near our clients to support their insurance needs. We had to invest in technology, which enabled us to give our clients the service they were used to, but in a virtual way.
Q
When the world is not embroiled in a global plague, do you do a lot of traveling?
A
Yes, we travel several times every year to the United States and different places in Europe, mainly Germany, Spain, Italy, Netherlands and France. It is important to stay in contact to understand the needs of the international clients.
Q
What is something your co-workers would be surprised to learn about you?
A
They would never think I used to be an interscholastic champion in butterfly swimming. Today I just exercise my fingers on the computer. Also, I used to be a very shy person, but today I can easily talk in front of many people at big events.
Q
If you could change one thing about the insurance industry, what would it be?
A
The text in the policies; they're so complicated. Our clients get lost when they try to read a policy. We have to make them easier to read and understand, more practical. I would love to contribute this to the insurance market.
Q
Last question: What gives you your leader's edge in this industry?
A
My ability to be an example to follow, thanks to my ideologies, to pursue my dreams and fight for my values.