Dick Powell
Highballs and suburbia got pretty boring.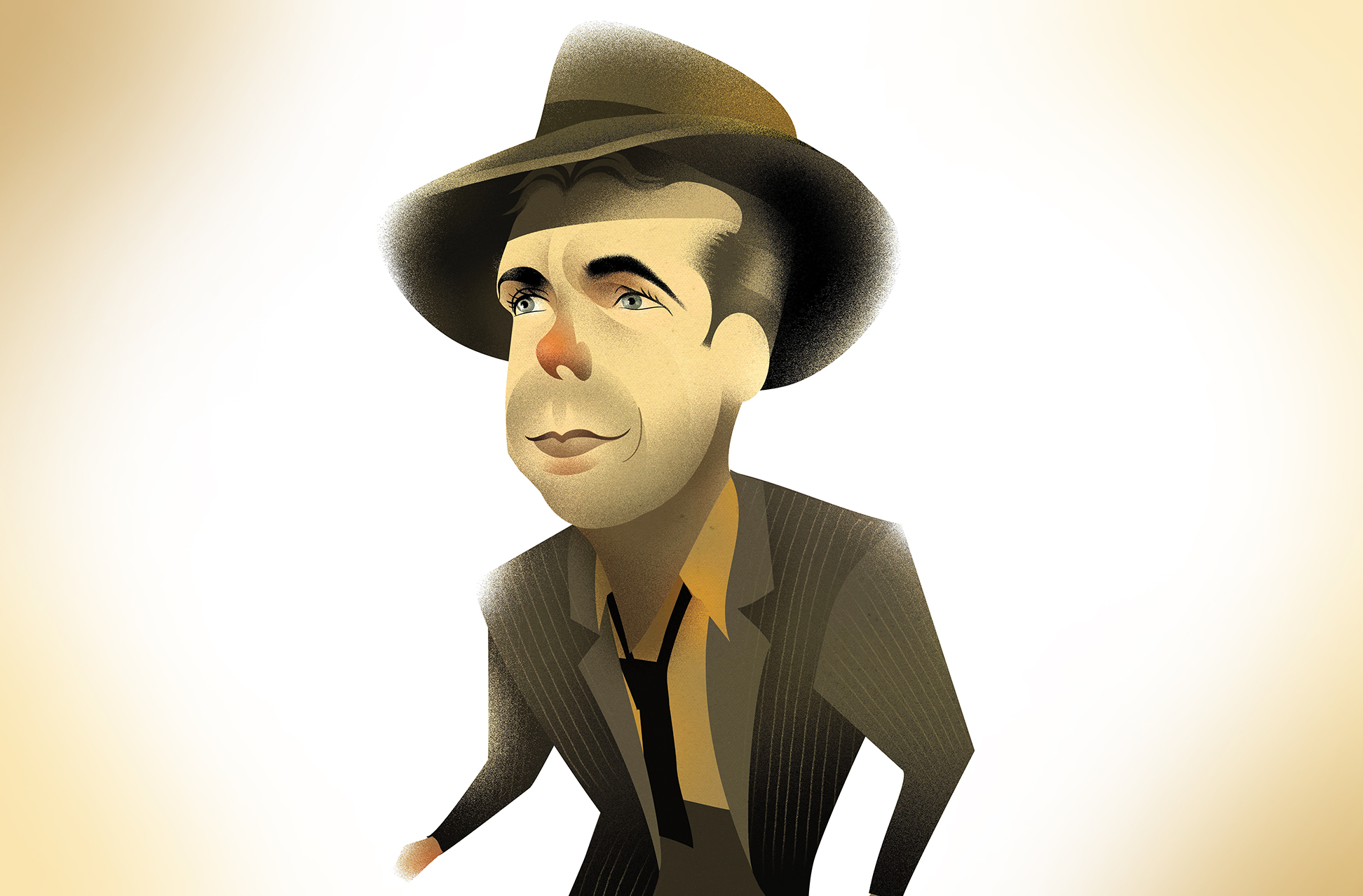 Insurance folks in movies often play white-bread functionaries who turn up to right fiscal wrongs.
On the other hand, in 1948's Pitfall, Dick Powell plays Johnny Forbes, an insurance executive, suburban husband and dad who goes bad. After whining about his tedious life, in which he identifies as "an average American, backbone of the country," Forbes has himself a midlife crisis. On assignment to recover valuables that Olympic Mutual Insurance is liable for, Forbes meets Mona Stevens, a hot, smoky-voiced model played by Lizabeth Scott.
The siren evaluates him as a "little man with a briefcase; you go to work every morning, and you do as you're told," so he takes her out for a drink to prove he's a secret stud. ("Insurance men," she tells him "have 1.75 highballs a day on average.") She makes a pass at him, and Johnny goes for it. But Mona has other admirers, and they're all thugs. Trouble ensues, and Forbes has to confess all to his wife Sue, played by Jane Wyatt. In the end, she says she will try to stay married to him. Midlife crisis complete.
The transformation of Johnny Forbes echoes Dick Powell's own journey from apple-cheeked juvenile singer in Busby Berkeley musicals to a noir star. Deciding, at age 40, to go dark, he was the first to play the detective Philip Marlowe in Murder, My Sweet and went on to a series of hard-boiled roles. The role he most wanted, in the great insurance movie Double Indemnity, went to Fred MacMurray, a disappointment that further fueled his bad-guy ambitions.
Powell began directing films, including 1956's The Conqueror about Genghis Khan, played by John Wayne. Powell died of lung cancer at the age of 58, caused by years of smoking, according to his wife. Yet there is a curious Hollywood mystery involved. The Conqueror's exterior scenes were filmed near St. George, Utah, not far from an atomic testing site. By the year 1981, 91 of the cast and crew had been diagnosed with cancer, and 46 had already died of it, including John Wayne and Powell himself.