David Becker, CEO, Cottingham & Butler
We all talk about being advisors to our clients, like great lawyers or accountants. In reality, the industry as a whole hasn't earned that reputation yet.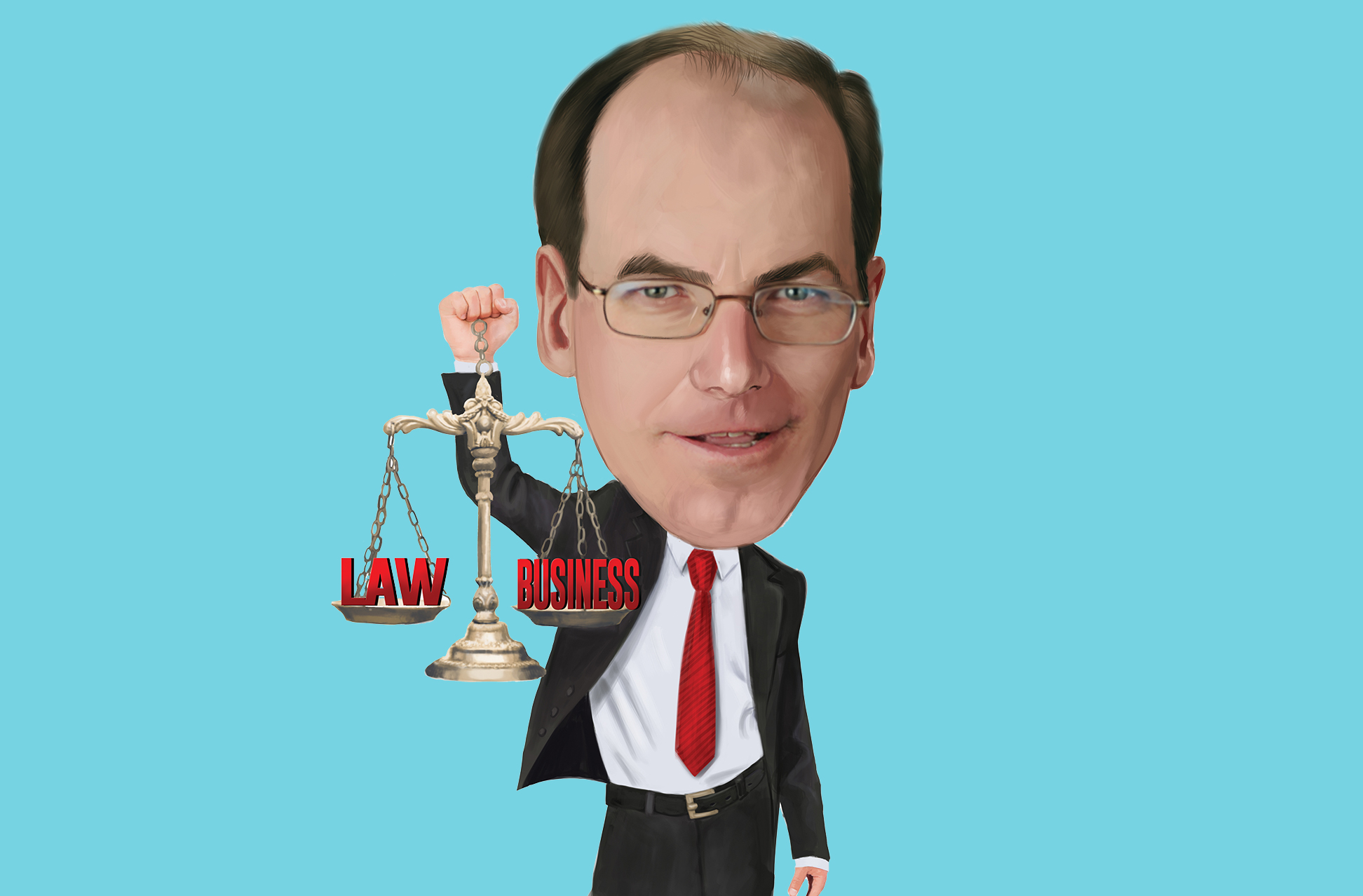 Q
You left Dubuque, Iowa, to attend college in St. Louis, never thinking you'd return. But in 2004 you did. What has it been like?
A
It's worked out really great for my wife Amy and me. We were looking for a place where we could not only have great careers but also be more involved in the community. I'm not nostalgic about Dubuque, but, honestly, my folks were here, and my mom is still alive. It's been great to be able to be there for my parents as they age.
Q
What's Dubuque like today compared to when you left?
A
When I left in the '80s, Dubuque had a 24% unemployment rate. We're now at 1.7%. The number of jobs has gone from 30,000 to 60,000 over the past 30 years. It has been at some point a renaissance but a very atypical story of small-town America.
Favorite vacation spot: Hilton Head, South Carolina
Favorite musician: Mark Knopfler
Favorite David Halberstam book: The Best and the Brightest
Favorite actor: Jack Nicholson
Favorite Nicholson movie: As Good As It Gets ("It's a funny, perfect reflection of the human condition. And through it, genuine caring and compassion win out.")
Favorite Dubuque restaurant: Woodfire Grille
Favorite dish at Woodfire Grill: Grilled chicken ("It's to die for.")
Q
What has been the focus of your work in Dubuque's civic life?
A
I sit on the Greater Dubuque Development Board, and I'm on the board of the local Catholic school system. I continue my work with Washington University in St. Louis, where I'm on the business school board. I also help run a local scholarship program with my old high school Government teacher, D.J. Ruden. He was a mentor of mine, and he helped me get my act together when I was a senior in high school. We award around $20,000 annually in scholarships to kids who are involved in some significant aspect of community service and have a solid academic track record. It's a way that I honor his impact on me.
Q
This month you become CIAB chair. What has been your history with The Council?
A
I came to the industry with no knowledge of insurance. In Dubuque, your ability to get into the network of how the industry works, and meet the people who matter, is extremely limited. John Butler, our chairman, said I needed to get connected to these people, so he nominated me for the CIAB board. Through The Council I've learned from people who grew up in the industry and really understand it.
Q
You were well into a successful business career when you decided to apply to Harvard Law School. Why law school?
A
When I was a kid—and I have no idea where this came from—I thought I was going to work for IBM or I was going to attend Harvard Law School. I had a great career at IBM, but IBM was going through a lot of challenges in the early 1990s. I applied to Harvard and was accepted. After a few months of wrangling with IBM, I received my early retirement package, which helped me pay for law school.
Q
Did you ever have aspirations to practice law?
A
While I love the study of law, the practice of law didn't seem nearly as interesting as the practice of business. But I would tell you that law school is one of the best educations for teaching you how to think.
A
A law school education helps you identify issues and how to solve them. The mental approach is exactly the same thing as how you approach business projects. It teaches you how to see issues from both sides.
Q
If you could change one thing about the insurance industry, what would it be?
A
We all talk about being advisors to our clients, like great lawyers or accountants. In reality, the industry as a whole hasn't earned that reputation yet. Improving what we do, and the professionalism of how we do it, is critical to our industry.
Q
Last question: What gives you your leader's edge?
A
The commitment to being better every day—as a business and an individual. It is the willingness of our team to work together every day to improve how we serve clients, how we work better together, and how we individually improve our skills.
L