Daniel De Swaan's Amsterdam
The list of things to do in Amsterdam is endless.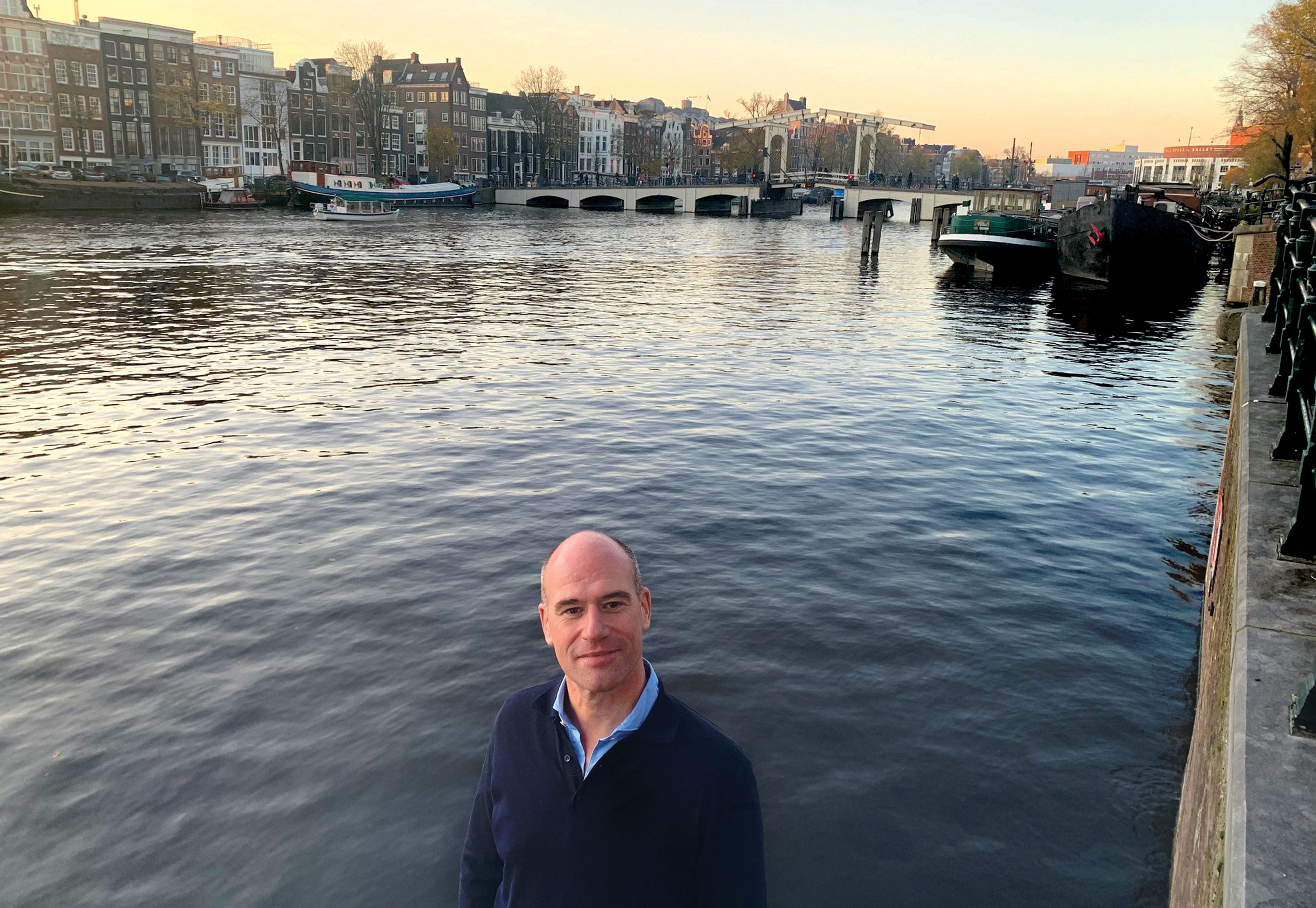 Having lived in Amsterdam most of his life, Daniel de Swaan, CEO of Meijers Assurantien, is one of the city's biggest fans.
What's to love >> I have been living in Amsterdam most of my life, and I am a fan of my own city! It is very international, open-minded, cosmopolitan, young and entrepreneurial.
Getting around >> Amsterdam is not too big, so it's easy to get around, especially by bike. I have been biking my whole life and recently purchased a Van Moof, a nicely designed electrical Dutch bike. Last year, the Noord/Zuidlijn metro line opened. It took forever to build, but you can now get into the city center from the business district in a couple of minutes.
Food scene >> Dutch cuisine doesn't have a very impressive history, but we've started to take our food very seriously. We have a wide variety of restaurants, serving all kinds of cuisine for all occasions and wallets. We have lots of good vegetarian options, and many newer restaurants locally source sustainably produced fish, meat and vegetables, which are often prepared in open kitchens using the famous Big Green Egg grill.
Favorite new restaurants >> One is Gijsbrecht, especially for lunch. It's a bit off the beaten track in the south of Amsterdam, but it has an amazing terrace in the summer, great food and a nice wine list. Another is Simply Fish, which has a nice atmosphere. It's a good place to go for a borrel (drinks and some snacks, usually from 5 p.m. to 6:30 p.m.). Le Garage, one of Amsterdam's best, reopened in mid-October.
Longtime favorite >> Ron Gastrobar at the Sopialaan. Ron Blaauw, the owner and cook, is experienced (his former restaurant had two Michelin stars, but he decided to give them back) and entrepreneurial with Mediterranean and Asian roots. The food is amazing, and the restaurant is happening and gezellig (Dutch for cozy/sociable/convivial). I highly recommend the steak tartare and the sea bass.
Watering holes >> They serve very good cocktails at The Duchess, an impressive bar in a former bank in the city center. For a beer and a bitterbal (a Dutch meatball snack), I go to one of the many nice and informal cafés in De Pijp.
Stay >> If you like hip and trendy, stay at the W Amsterdam in the city center or one of the Sir Albert Hotels. Do have a drink at the rooftop bar of the W and enjoy the view and the pool. If you're traveling for business, I recommend the Pestana Amsterdam Riverside, located in two neo-Renaissance-style buildings on the Amstel River. Have dinner at Chef Peter Lute's ARC restaurant while you are there.
To do >> The list of things to do in Amsterdam is endless. Attend a match of my home soccer team, Ajax, at the Johan Cruyff Arena. Walk around the Jewish Quarter or wander the little streets and shop the boutiques in the city center. Visit one of our lovely museums—De Nieuwe Kerk and the Hermitage Amsterdam, a branch of the famous St. Petersburg museum, or the Rijksmuseum, Van Gogh Museum and Stedelijk Museum (contemporary art).
The canals >> A canal trip is a nice thing to do. If you're visiting in winter, don't miss the beautiful Amsterdam Light Festival along the canal.
Outdoors >> Check out the views from the exciting swings on the roof terrace of the A'DAM Tower, take a walk in the woods at Amsterdamse Bos, or join a bootcamp session in the Vondelpark.
Something a little different >> The School of Life Amsterdam, founded by the modern philosopher Alain de Botton, teaches subjects you do not learn in school (such as "How to Stay Calm" and "How to Identify Your Career Potential") and offers courses and workshops in English.