Aspen, Colorado: Ski 2020
With ski season upon us, there's no better place to be than Colorado.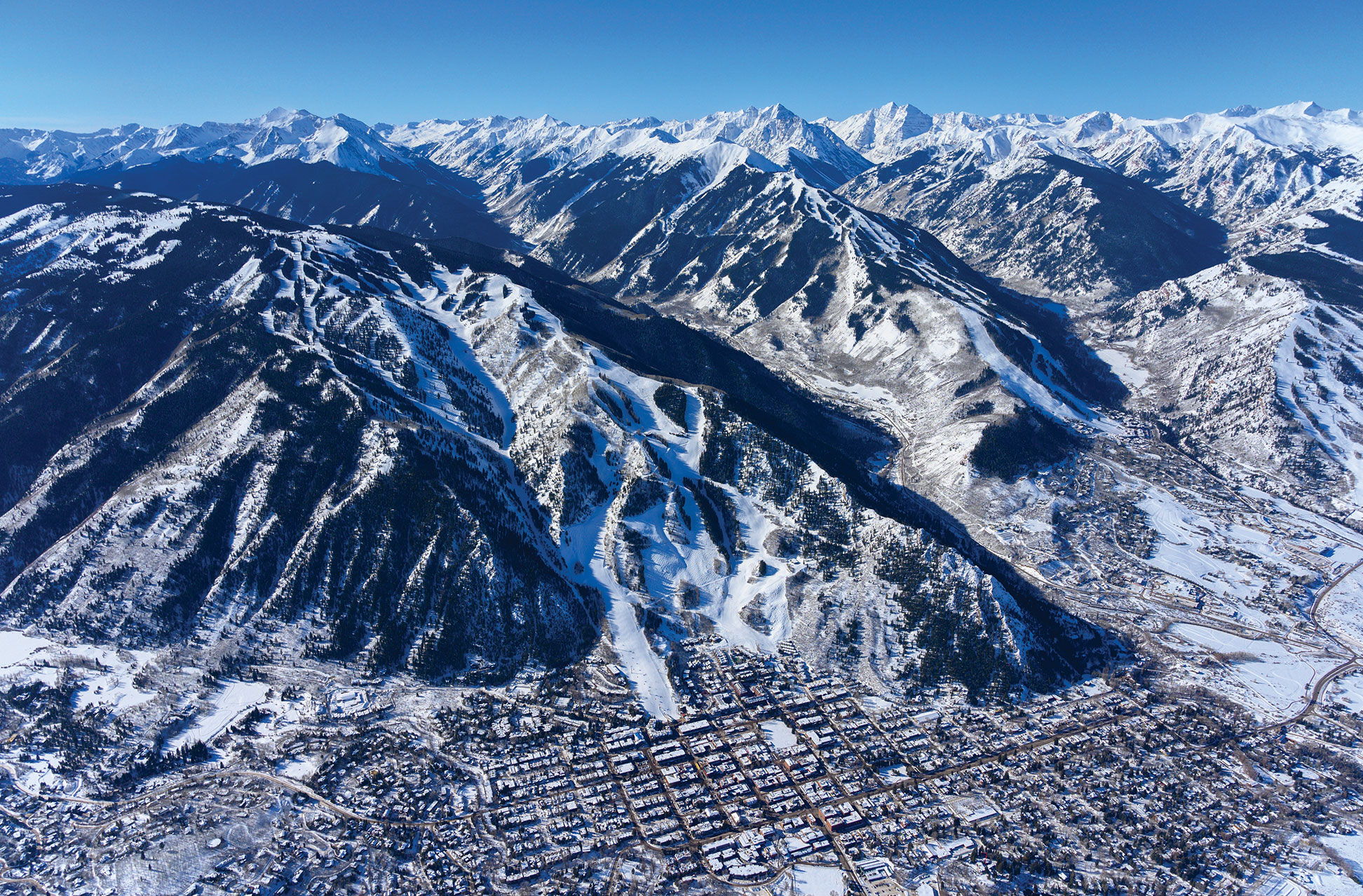 It is magical being one of the first skiers on the mountain after a fresh snowfall. A few flakes drift about as a blue sky peeks through.
At the top of the mountain, your only companion is, perhaps, a red fox, fluffy in its winter coat, emerging from the aspens, stopping to acknowledge you before silently disappearing into the trees. You point your skis downhill, an untouched blanket of white powder stretching before you, and push off, racing down the trail, feeling like you own the mountain.
As noted in Ski Magazine's Resorts of the Year issue, "The ski universe is a vast place filled with unique destinations—each bringing something different to your vacation." If you want to bring the magic of powder skiing to your next ski trip, it's hard to beat Colorado. The Rocky Mountains boast 58 peaks higher than 14,000 feet, more than any other state in America. With 300 days of sunshine and 300 inches of snow a year, chances are bluebird skies and fresh powder are in the forecast. In a strong showing, 11 of Colorado's ski resorts were included in the magazine's 30 Top-Ranked Ski Resorts in the West 2020, five landing in the top 10.
This off-season, designers, landscape architects and developers at these Colorado resorts have been working as hard as the Scandinavian silver miners of the late 1800s, who skied down Aspen Mountain from Connemara Mine on curled 10-foot wooden boards, using a single steel-spiked pole as a brake. The cowboy town of Steamboat Springs (No. 4) has a new eight-person gondola that will shorten the ride time to powder skiing through the glades. Telluride Ski Resort (No. 7), arguably Colorado's most beautiful, has 40 new acres of tree skiing, chutes and rock drops around Lift 9 for advanced and expert skiers. Beaver Creek (No. 8), Colorado's top luxury family resort, is debuting Haymeadow Park, which will have the most dedicated learning terrain in the state. Peak 8 at Breckenridge (No. 9), where spring skiing rules, has a whole new look, new skier services and an outdoor ice-skating rink.
Aspen Snowmass carved its way to the number one spot, its four mountains that make up the resort—Snowmass, Aspen Mountain, Aspen Highlands and Buttermilk—earning accolades as the "gold standard." From steeps to bumps, trees, bowls and wide boulevards, there's a terrain for every level of skier as well as pro instructors to teach you how to conquer your mountain of choice.
Off the slopes, the mountain town's sophisticated dining, shopping, arts and après ski scene is the best in the Rockies. This winter, Aspen will be honoring the centennial of Bauhaus artist and designer Herbert Bayer, who lived here from 1946 to 1975. The celebration includes walking tours, exhibitions, gallery shows, talks, art workshops and concerts.
The Little Nell, an Aspen legend, is also celebrating an anniversary, its 30th. The hotel just wrapped up renovations of the lobby, living room, Chair 9 and Ajax Tavern, better positioning it to compete with two new luxury ski-in/ski-out hotels: W Aspen and the Limelight Hotel Snowmass. If you time your ski vacation for the end of March, you can take part in another anniversary, the U.S. Alpine Tech Championships. The ski race has returned to Aspen 60 years after the event was first held here.