Cocktails with a Curator
The pandemic has spawned several interesting trends in libations.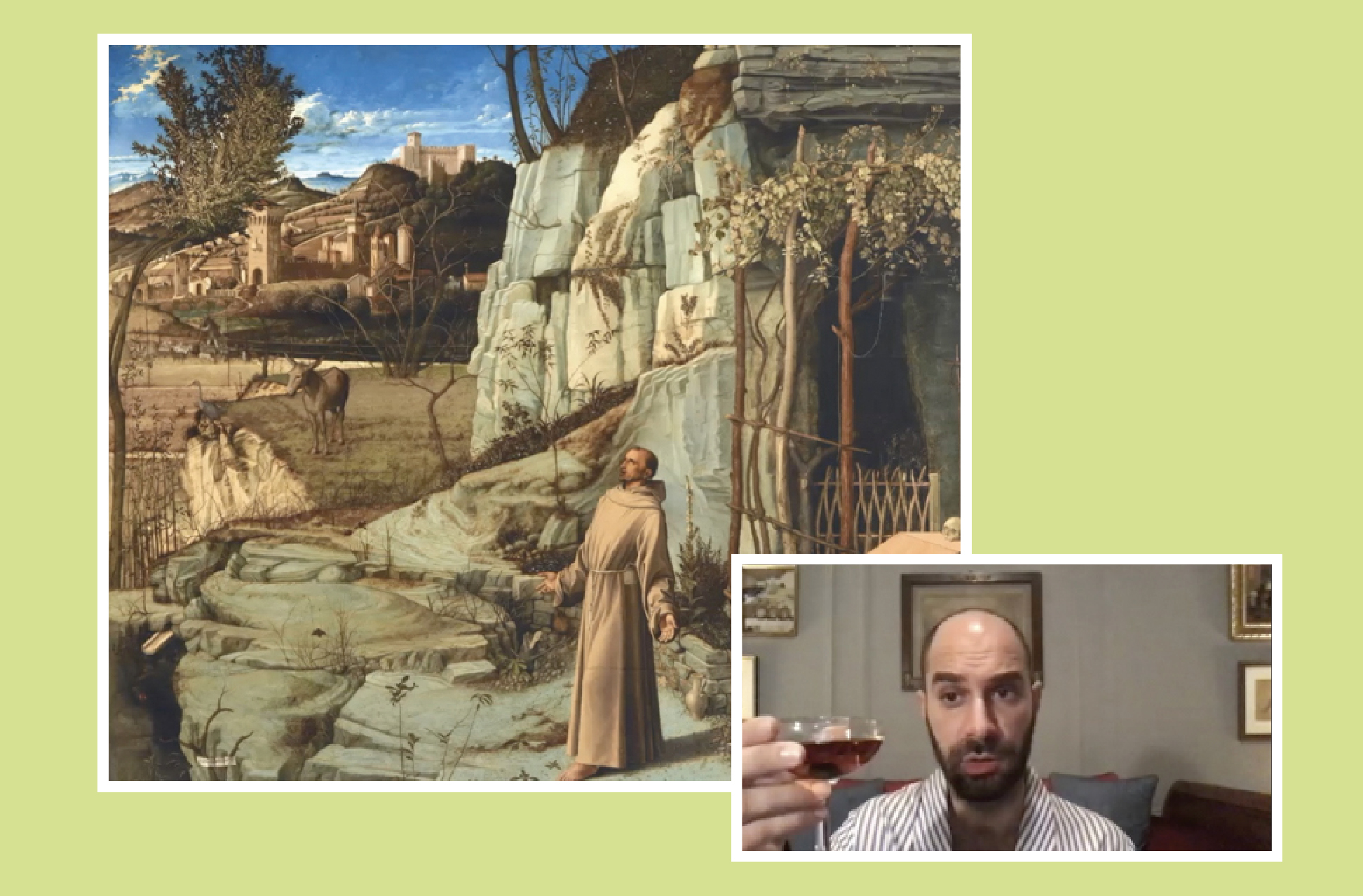 Cocktails in a can. Virtual wine tastings. The ubiquity of go-cups. 
The latter—being able to legally take an adult beverage to-go from a bar or restaurant—was once unique to New Orleans. But many cities have relaxed their laws to allow go-cups as a way of sustaining the hospitality industry, and some are making these laws permanent.
Another spirited byproduct of the pandemic is The Frick Collection: Cocktails with a Curator. Known for its Old Master paintings and European sculpture and decorative arts, the New York museum's creative pivot was to launch a happy-hour-timed YouTube series, featuring a Frick curator discussing a work of art from its collection and posting a recipe on its website for a complementary cocktail (or mocktail) for viewers to make at home. The wildly popular series airs at 5 p.m. on Fridays. In the meantime, travel to another time and place in history with these three episodes.
Work of Art: "Regatta in Venice" and "View of Cannaregio Canal in Venice" – This pair of "vedute" (views) by Francesco Guardi present Venice in the 18th century with color-coordinated boatmen, laundry hanging from balconies, and liveried attendants greeting dignitaries.
Featured Cocktail: Sgroppino, a Venetian refreshment dating to the 16th century
Work of Art: "Polish Rider" – Rembrandt's "mysterious" 17th-century painting of a young man traveling on horseback through a murky landscape has generated a lot of debate among art scholars.
Featured Cocktail: Szarlotka, a Polish drink made with Żubrówka (a vodka infused with bison grass)
Work of Art: "Bullfight" – This painting by Édouard Manet was derided and caricatured by critics when the artist exhibited at the Salon of 1864. Manet cut it into pieces, and it wasn't until a 1999 exhibition at the Frick that the two surviving fragments were brought together for the first and only time.
Featured Cocktail: The Toreador, a tequila concoction (of course)