Blake Lively
Nothing represents women in insurance better than pom-poms.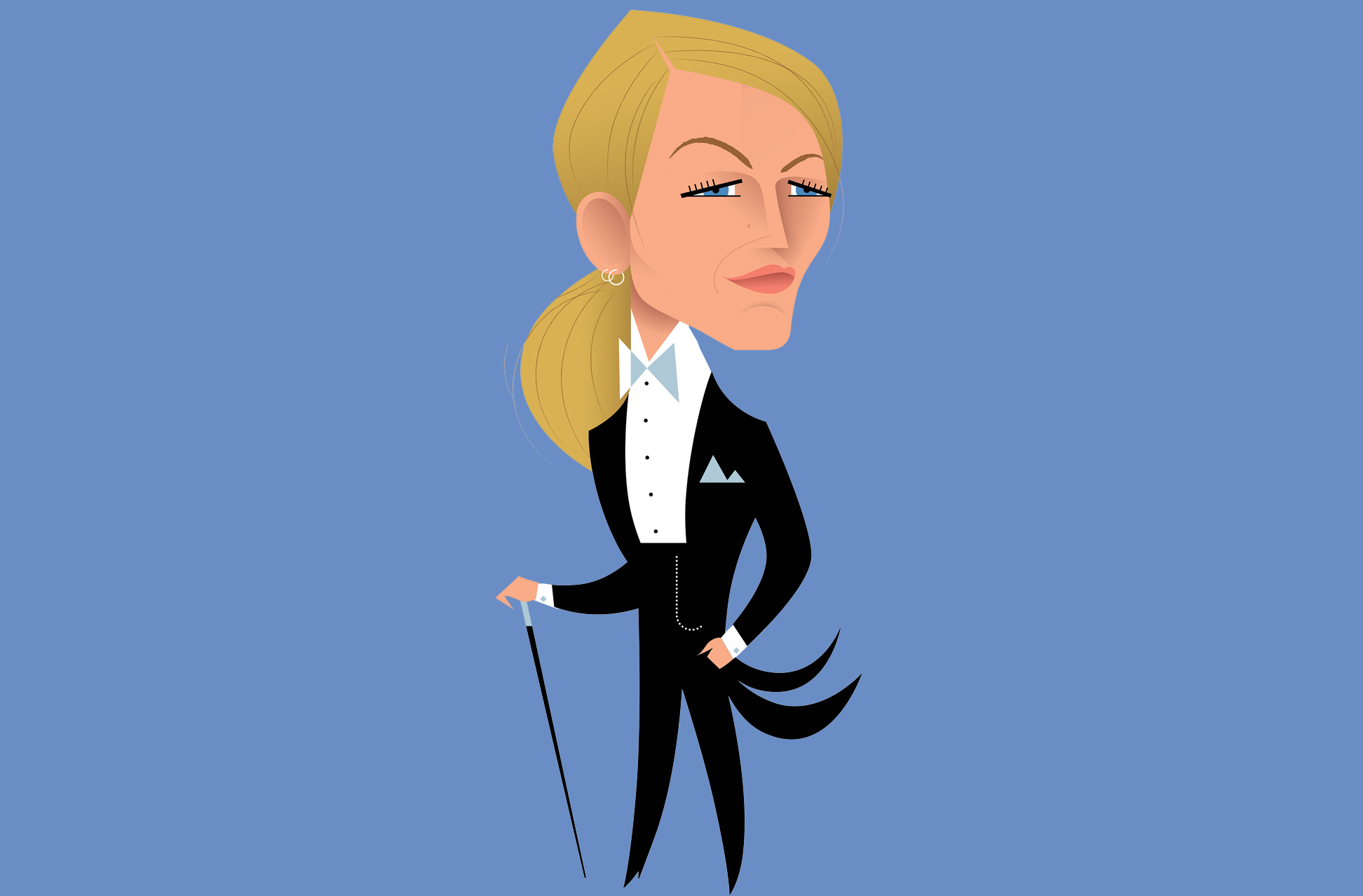 Fashion, high and low, rarely stars in an insurance movie. Neither do women.
All that's changed in A Simple Favor, a 2018 comic thriller. And it's super insurancey! The plot hinges on not only a $4 million life insurance policy but also one character, who lies like a rug and claims to be an insurance executive. At one point, an actual insurance investigator comes to check out the death claim, resisting the dour stereotype by being female, perky, kind, understanding, but still geeky.
Anna Kendrick plays Stephanie, a naive PTA mom dressed in flower prints and, once, a memorable T-shirt covered in pom-poms. But the scene stealer is a fellow school mom, the mysterious Emily Nelson, a beautiful and irresistibly evil fashion executive, dressed in vintage black and white Ralph Lauren, played by Blake Lively. Emily breathes in perfect martinis and breathes out foul language. Their young sons are friends, and Stephanie is intrigued by this stunning and utterly bonkers woman. One day Emily leaves little Nicky with Stephanie for a play date, then disappears.
It's the first wicked role for Lively, known for playing a private school socialite in the series Gossip Girl. In real life, at Burbank High, she was class president and cheerleader, in between filming her first lead movie role in Sisterhood of the Traveling Pants.
Back to the plot, which goes through a million or so twists (and outfits). Arson, murder, Bible camp, and heroin are involved. It all gets so complicated that the ending has been re-explained endlessly in the media, including a YouTube video in Farsi. A focus group nixed the original ending, so the last scene, a new rewrite, confused even the actors. In a publicity interview, Lively recalled, "That (last scene) was tricky, because we, on the day, had to make the plot twists make sense." Nice try. It's a gorgeous movie to watch. Just read about the plot later.