A View from Heartbreak Hill
Our connectivity helped quash confusion, find significant others, and eliminate a threat.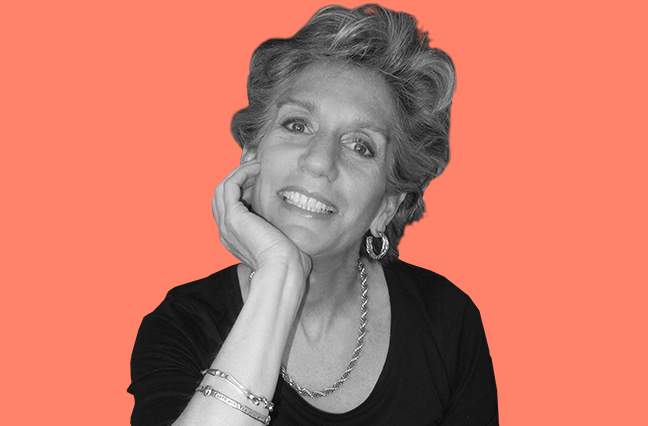 First we heard all the sirens. And then we stopped running.
My running partner Stacey and I had reached the top of Heartbreak Hill just four miles before our sudden standstill at mile 25.5 of the 2013 Boston Marathon. That's the hardest part of the race. Our families met us there to cheer us on, making the climb even more worthwhile. We were triumphant.
What if…that's the phrase that keeps playing over and over in my mind.
I was among the more than 20,000 runners who entered the marathon on April 15. Of the 15 marathons that I've run, it is the only one that earned me a designation of DNF—Did Not Finish.
Determined runners always finish. But what if I had finished? It's a question I hadn't expected to be rattling around in my head.
My Boston Marathon ended just seven-tenths of a mile short of the finish line. It ended with that bang. Yes, we heard it, even from that distance, but it didn't register as anything unusual. There are lots of noises in a city. Then we heard the sirens—also nothing unusual in a city the size of Boston, especially during an event that pushes people to run 26.2 miles. I thought maybe a fellow runner was down.
I was among 5,000 runners whose pursuit of the finish line came to an abrupt halt. At first, it was confusing. We didn't know what was going on, but that changed quickly. I often scoff at those who seem so tethered to their smartphones, but on race day I became their beneficiary. Even in marathons, many runners carry their phones in arm holsters, streaming music and keeping in regular touch during the race with friends and family. Just moments after being stopped, this crowd of runners, via text, Twitter, and Facebook, received word—"Explosion. Multiple deaths and lost limbs." Right then, the whole world changed for us.
We had been having a great day. The crowds were out. All along the marathon route, people cheered and families reveled in the Boston-only holiday known as Patriot's Day. Among them, Wellesley and Boston College students were louder than they had ever been. It was fun. It always is. That's why I chose to run my third, and what I had decided would be my last, Boston Marathon.
Stacey and I normally run a little faster. But this time around, we decided to take it easy and enjoy the experience. And now we're left to ponder, "What if?"
Our normal pace, the pace we had run in the Baltimore/Annapolis marathon in March, would have put us at the finish line at about 2:50 p.m., the time the bombs were detonated. My daughters, 24 and 26, were supposed to have run that day. A knee injury and the flu kept them out of the race. They are faster than their 54-year-old mother, so the plan was that they would finish the race and come back to wait for me at the finish line. What if they had run? Would they have been there waiting?
In our brush with terrorism on 9/11, we did not have smartphones, text messages and social networks. Communication was not nearly so instantaneous or widespread, and worry and anxiety about loved ones built fast while word of their safety was slow in coming. Thankfully that's changed. Within minutes of the Boston bombings, my daughter posted our safe status on Facebook. Friends and family shared our message. Within short order, our work colleagues, extended families, and friends in Pennsylvania, Nebraska and as far as Tunisia knew where we were. They knew we were safe.
And as our worry shifted to others, we also received news quickly. In years past, my colleague's daughter, a student in Boston, had spent her day off from school for Patriot's Day near the finish line watching the runners cross. But her senior thesis deadline took her to the library instead. As cell service was inhibited, she texted her mother that she was safe and, knowing we were nearby, offered her apartment to us for warmth. It was all so immediate. We found each other. We were all so connected.
That's certainly something the accused bombers didn't take into account. Tens of thousands of finish-line photos and crucial minutes of video shared with authorities and the general public through traditional and social media prompted quick identification of the suspects. I think of the social networking that brought on the Arab Spring a few years ago. How has that changed risk for all of us—and our industry?
Working in XL Group's marketing communications, I am always looking at how social media can best serve us, how we can use it appropriately to help inform and support our clients and brokers. We also look at its risks. Social media can easily threaten reputation and privacy. On this day, however, our growing electronic connectivity was far from a threat. It helped us snuff out confusion quickly, find our loved ones, and eliminate a threat.
Like so many others, I'm still asking, "What if?" I think it will be a while before I can get those questions out of my head. I have a solid answer to one of them. Will this really be my last Boston Marathon? I can answer with an emphatic no. Next year, on Patriot's Day, I'll run my fourth Boston Marathon, and there will not be a DNF after my name. I'm not going to question "what if" I make it to the finish line. I will be there.