The State of Insurtech
Leading brokers weigh in on progress made to-date, and what they think the future of insurtech may hold.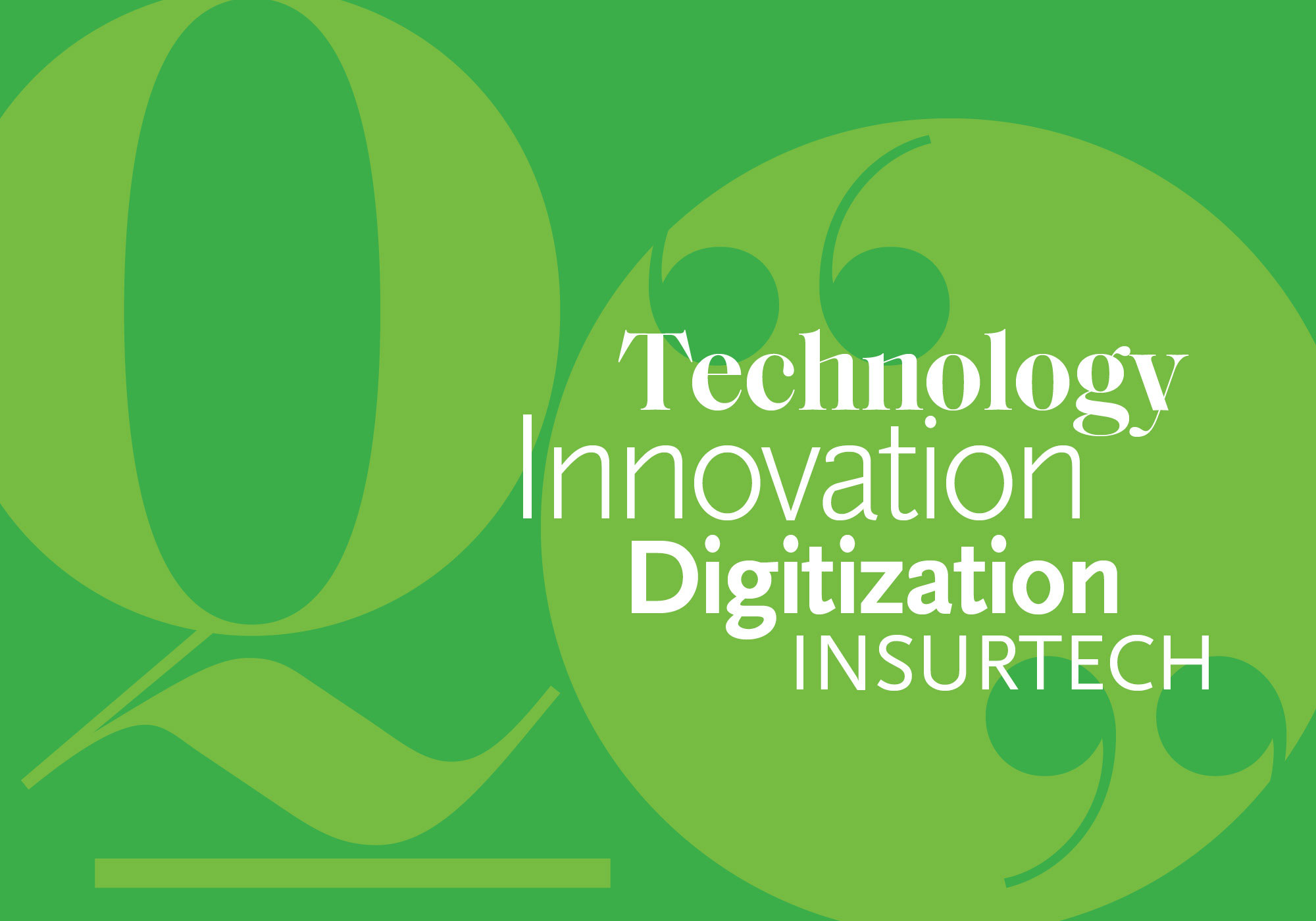 Q
Where have we made progress in the industry, as brokers, as it relates to insurtech?
A
"Brokers are leaning into adopting technology tools that enhance our client experiences, bring business process automation, better manage client and broker data, and enhance client and insurer connectivity." — Trevor Baldwin, CEO, Baldwin Risk Partners
"Great progress has been made in creating data insights as well as operational efficiencies by utilizing new technologies that have been developed by the insurtech community." — Rob Cohen, Chairman and CEO, IMA Financial Group
"Effectively and essentially moved from the 'disrupted' to a 'designer' consultant for the best client-facing tech." — Mike Victorson, CEO, M3 Insurance/Co-CEO, BrokerTech Ventures
"We have collectively made significant progress in many areas, but one really stands out. Experimentation. Talk to any of our BTV agencies and you will quickly learn about the various pilots and client engagements we are all actively participating in. This work allows us to foster deep partnerships with insurtech companies to help them grow and accelerate their product, which is a win-win for all involved. This is an unprecedented pace of change that we haven't seen before." — Kacie Conroy, Director of IT, M3 Insurance
Q
What are the top three areas ripe for broker transformation in the next three years?
A

"1. Unprecedented ability to detect risk sooner or prevent losses all together. MakuSafe is a great example of this.
2. Ability to obtain better information from our clients in a manner that is easy for them. BrokerBuddha is an example of this.
3. Opportunity to improve the placement process and reduce redundancy. Highwing is a good example of this." — Ellen Willadsen, Chief Innovation Officer, Holmes Murphy
"Digitizing the client experience, transforming our industry through leveraging data-driven decisions, and embracing technology to get the very best out of our #1 asset, our people." — Dan Keough, Chairman & CEO, Holmes Murphy/Co-CEO, BrokerTech Ventures
"Artificial Intelligence, machine learning, and blockchain." — Rob Cohen, Chairman and CEO, IMA Financial Group
"I have affectionately coined these areas as the ACE up our sleeve. The 'A' stands for Advisory enabling solutions; specifically, tools that deepen our consulting offerings to our clients. The 'C' represents the Client Experience. As our industry has embraced open APIs and modern technology stacks, we can now create a unified client experience. Finally, the 'E' is for Efficiency. The more we leverage technology like RPA (robotic process automation) and AI the more we can automate and shorten workflows cycles to deepen how we provide for our clients." — Kacie Conroy, Director of IT, M3 Insurance
"There is still so much potential with better utilizing data at the broker level and improving processes to capture that data. Broker interactions with others—clients, carriers, vendors, etc., is another area that's ripe for transformation. Lastly, talent acquisition. As we see not just our industry change, but the entire economy, I believe we'll see insurtech and innovation play a major role in retaining and attracting new talent to the broker world." — Taruja Deshmukh, InsurTech Solutions Manager, Conner Strong & Buckelew
Q
How is insurtech impacting the overall client experience from the broker's perspective?
A
"Many insurtechs are enabling brokers to improve the client experience via enhanced user interfaces, improved data collection tools, speed of execution, and enhanced risk insights gleaned from more effective data management and display." — Trevor Baldwin, CEO, Baldwin Risk Partners
"Speed of information and deeper convenience is the name of the game here. It's the world we are living in. Insurtech is helping us deliver the right information, right when our clients need it, in the right way. Gone are the days with many disparate systems. It's all about impacting the client experience and doing so in a way that creates a unified, easy to use, but powerful client experience." — Kacie Conroy, Director of IT, M3 Insurance
"From a direct and indirect standpoint, insurtech is enhancing the value-add brokers can bring to clients through innovative tools and insights to create a more risk management-focused mindset, driving forward the core functions of preventing/mitigating loss, developing a clearer narrative and connecting with the right partners to ultimately protect their business. We're also seeing clients eager to use new tools and platforms that streamline old, antiquated processes, which saves them time and energy and creates efficiencies at multiple levels." — Taruja Deshmukh, InsurTech Solutions Manager, Conner Strong & Buckelew
Q
Anything else you would like to contribute from the broker-centric lens?
A
"Our industry continues to increase in complexity as does the issues facing our clients. These challenges are great opportunities for our employees. If we remaining agile, collaborative and solutions-focused, we be valuable partners to the industry and our clients." — Dan Keough, Chairman & CEO, Holmes Murphy/Co-CEO, BrokerTech Ventures
"Technology is the great equalizer within the brokerage community." — Rob Cohen, Chairman and CEO, IMA Financial Group
"Brokers are here to stay in the insurtech design and implementation." — Mike Victorson, CEO, M3 Insurance/Co-CEO, BrokerTech Ventures
"In the past, broker technology has been coined as a 'niche' part of the wider insurtech movement. If recent history has shown us anything, it is that we are just getting starting and are quickly carving out a solid place in this market. There is much more to come!" — Kacie Conroy, Director of IT, M3 Insurance