Resilience & Readiness Post COVID-19
2021 is sure to bring opportunities for growth and fresh new ways of doing business.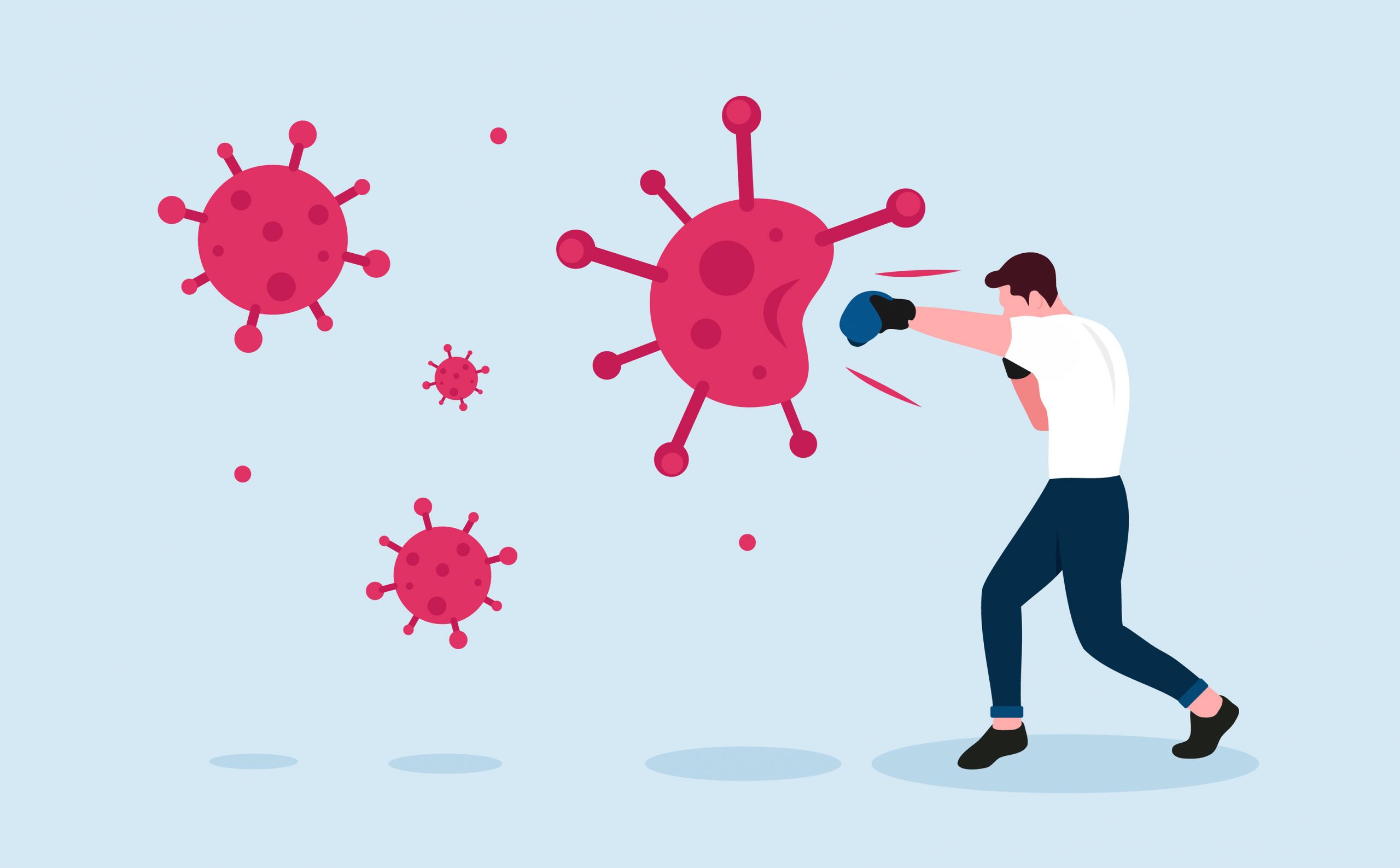 Tough times ultimately usher in change. They highlight our resiliency. They spur revival and promote progress.
While 2021 is certain to be a year full of its own challenges, we're confident it will bring unforeseen opportunities for growth and fresh new ways of doing business — from renovated workspaces to entirely re-envisioned philosophies.
As we move from "What now?" to "What's next?" Sedgwick's numerous experts are spearheading efforts and initiatives that will keep our clients prepared for whatever comes their way.

We believe this list of trends and topics are poised to significantly impact our industry in 2021. Here, we take a deeper dive into the first trend—resilience and readiness.
Resilience + Readiness
Supporting physical, emotional and financial wellness
How do we address the lasting effects of 2020 on employees? The impact of COVID-19 on our long-term physical, emotional and financial health will be felt around the world. For example, we may see financial health issues reflected in claims, settlements, and fraud trends. By integrating resilience training programs, financial support resources, managed care programs, behavioral health initiatives and more in our workplaces, we will be better positioned to actively offer employees the tools to thrive versus just asking them to remain resilient as the long-term effects play out.
Overcoming COVID-19 fear factor and fatigue
Burnout is real, and stress levels are on the rise for all after dealing with the ongoing hardships of a challenging year. For many individuals, the feeling of COVID-19 fatigue brings a personal strain. For many organizations, that fatigue may also be felt in the struggle to succeed in a down economy, to keep up with demanding regulations and requirements, to maintain employee morale, to find the balance between technology and real-life connection.
There may be fear and apprehension about returning to workplaces – even fear and apprehension about getting a vaccine. But as we look ahead toward a future with vaccines and additional treatments, organizations can help people feel more resilient and overcome the potential fear factor of returning to the workplace through tangible measures: investing in workplace safety programs and industrial hygiene, maintaining consistent communications, building supportive return to work programs, encouraging opportunities for expanding knowledge and skills through training and more.
Planning for business continuity
What are the lessons learned from previous crises? How do we improve processes so that when a crisis happens, we are ready to respond quickly? Our industry is where clients turn when they need help protecting their core business – for example, managing business interruption, mitigating further loss, modifying operating systems, etc. We can be ready with crisis resources, recovery tools, action plans, support networks and more.
Protecting your business and brand
Liability trends may change as we continue to see the impact of COVID-19. What will happen with general liability? Will we see an uptick in people bringing claims against retail, hospitals, airlines, etc., for exposure? Contact and exposure tracing may play a bigger part in risk mitigation. Due to the accelerated approval process for some testing products and supplies used to manage the coronavirus, will we see a rise in product liability cases or recalls?

Product liability exposure also continues to be a concern for retailers – where does responsibility ultimately lie in marketplace selling structures? How much risk lies in the supply chain? How can we be ready to respond quickly to challenges and create a positive narrative, even if negative circumstances arise?
To read the full "Drive to thrive in 2021" list from Sedgwick, visit sedgwick.com/drive-to-thrive-2021.
David Stills is a global risk management executive at Sedgwick.