Reckless and Risky Behavior
Your firm's financial future depends on you being politically engaged. Just look at our recent history!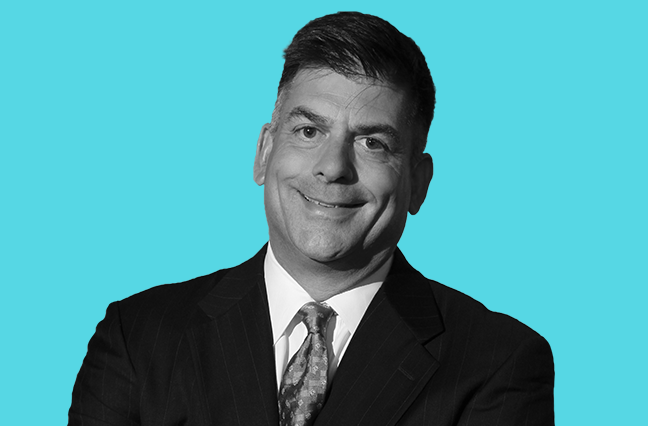 If working in this industry has taught me anything, it's that people simply don't have the luxury anymore not to engage on the legislative and regulatory front. I'm not talking party-line issues. I'm talking business issues.
With stakes as high as they are these days, bottom lines across the nation are directly affected by decisions made in the halls of Congress and in individual states. It's risky, and I would argue reckless, to try to get by without a voice in Washington.
Advocacy is the most direct and effective way to ensure that your business—and your livelihood—are protected. And even then, there are no guarantees. There are 535 members of Congress. Fewer than 30 have an insurance background. Education, access and dollars are all part of the process.
It's the foundation of our political giving system: We must support those who believe in and champion our causes. To get elected, get re-elected or move into positions of power, candidates and incumbents alike need money. Support comes in all different forms, but an essential piece of it is through political action committees (PACs).
For one reason or another, PACs have endured much criticism throughout the years. Some say there aren't enough restrictions on them. Others describe them as secret slush funds. Whatever your assessment or opinion, remember that PACs are not "one size fits all." They can be structured and administered differently.
A little frame of reference about The Council's PAC may help. CouncilPAC, as it's called, is a "hard" PAC, which means money is contributed by individuals only, not corporations. CouncilPAC dollars are separately maintained and tracked, and the records are publicly disclosed and monitored by the Federal Election Commission. In other words, it's the cleanest money in politics.
Aside from those nitty-gritty details, the concept of CouncilPAC is just the same as what your firm does to optimize your client services. You have tools in your business to help you educate your clients, drive revenue and maximize efficiencies. CouncilPAC is our tool. CouncilPAC plays a direct role in enhancing The Council's advocacy agenda, and that agenda is a direct reflection of your ultimate goal of creating a competitive environment where you can best serve your clients. CouncilPAC is what we use to keep your issues front and center when lawmakers are being pulled in other directions.
It's difficult to quantify, but think about where you might be today or how your job might be different without CouncilPAC.
Yes, we came out on top on issues that threatened to eliminate real dollars from your business last year (think healthcare reform) or add costs (think surplus lines), but we're not out of the woods yet. We still have an uphill climb on healthcare reform issues, and we're fighting like hell to make sure surplus lines reform provisions are implemented the way Congress intended. And with new issues rolling in at a healthy pace, who knows what's behind the next door? Unpredictability is a common thing to witness in Washington, and we have a bird's eye view from our offices on Pennsylvania Avenue.
Council member firms have significant market clout; they require a voice just as loud and just as strong in Washington. There is too much happening on the legislative and regulatory levels that has a direct impact on your revenue, compensation and ability to serve your clients. You might think of CouncilPAC as your insurance policy.