Lead by Example
In this political climate, there is need for change.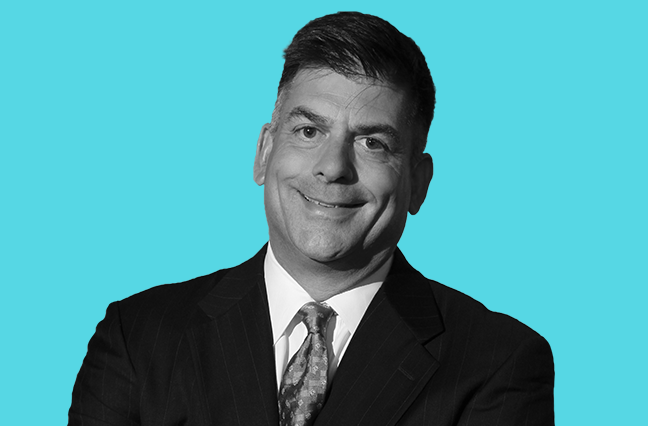 Whether climate change is man-made or part of Earth's natural cycle is not a debate in which we need to engage. But let's be clear: Global climate change is still a daunting problem threatening our business and our communities. It's fraught with science that is difficult to understand and is riddled with stakeholders who fearlessly protect their turf. The debate is intense, and it's time our industry met it head-on.
Our industry has a rich history of leading the country toward public policies that mitigate risk and routinely better Americans' lives. As we prepare for the celebration of The Council's centennial, I'm reminded of your efforts that have paved the way for responsible regulation that benefits our business on issues such as zoning ordinances, building codes, auto safety standards, flood zones and even city parks designed to reduce the spread of wildfires. These are good examples of the very nature of insurance, where smart politics and business meet and where leaders mitigate risk for both economic cost and human survival. I'm highlighting this unique bond with our nation's leaders to remind us of the good work we've accomplished together and to challenge us to lead once again. That's what's needed now on climate change.
Brokers are experts on leveraging actuarial tables and financial plans to mitigate the impact of predictable disasters. Unfortunately, global warming is viewed by capitalists through a lens that sees Al Gore's "liberal" charts eyeing a point of no return (barring some massive government regulation or new tax scheme). And since few of us enjoy that vision, there's been a complacent response that has, over time, intensified the threat.
We know that in recent years storms began getting exponentially worse. The facts speak for themselves. Government climate change models tell us global precipitation is occurring less frequently, resulting in more extreme storms. This increases flooding, drought, erosion, tornadoes and wildfires.
The average number of natural catastrophes around the globe in the 1980s was 400 per year. The average over the past few years has been 1,000. And that number is growing. North America alone has seen a fivefold increase in the number of catastrophic events in the last 30 years. As an industry, our financial stake and market responsibility demand a reasonable government response to alleviate the worsening weather-related catastrophes.
The insurance industry isn't just nervously staring down these trends—we are rightfully acting. The Reinsurance Association of America recently testified before Congress that "the industry is at great financial peril if it does not understand global and regional climate impacts, variability and developing scientific assessment of a changing climate."
The discussion at a recent Property Casualty Insurers of America industry roundtable in Philadelphia focused on the effects of the "conflicting capital pressures from regulatory historical rate analysis, and consumer expectations of pricing and coverage." Those in attendance said underwriters, regulators and other stakeholders are all caught in the middle of conflicting capital and political pressures.
In fact, several private companies have their own solution to catastrophe planning. These include The Hartford, Travelers, Swiss Re and Munich Re. The solutions being considered include advocating for tax incentives for mitigation efforts and contingency plans, strengthening building code standards, discouraging population growth in disaster-prone regions, increasing government catastrophe savings accounts and more. These conversations couldn't be happening at a more critical time.
President Obama told the nation this summer he would bypass Congress and use his authority in sweeping ways to combat climate change both internationally and at home. A slim majority of Americans now support federal efforts to combat climate change.
In his delayed response to his failed 2009 legislative efforts to address climate change, Obama called our industry to action. The White House recognized "the critical role that the private sector plays in insuring assets and enabling rapid recovery after disasters" and announced it would convene a group from our industry and others to explore best practices to address climate change.
Washington needs our help, and the political atmosphere is ripe for our leadership. The conversations among insurers and reinsurers are laying the groundwork for a solid, forceful response. Now is the time to unify and answer the call to country. Our industry must embrace the leadership role we've exemplified in the past and drive home efforts to combat climate change.