Facing Down the Bully of Wall Street
Despite the New York attorney general's questionable high-pressure tactics, Joe Peiser refused to budge.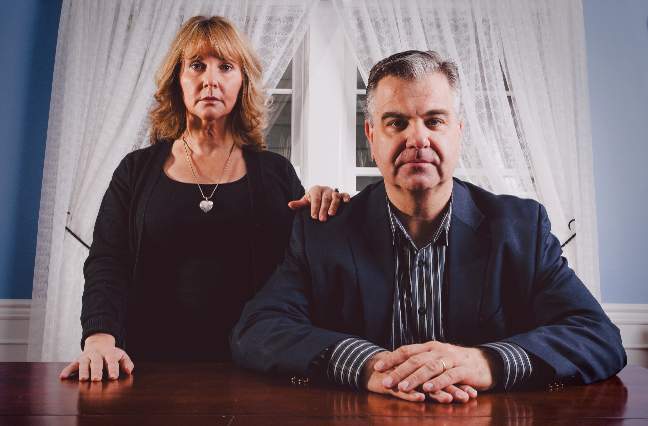 Former Marsh & McLennan executive Joe Peiser's introduction to the criminal justice system could have been worse, as these matters go.
By pre-arrangement, Peiser and seven other top Marsh officials indicted in then New York Attorney General Eliot Spitzer's vendetta against big insurance were allowed to surrender to authorities as dawn broke over New York City on an overcast September morning in 2005.
The Marsh executives were booked, then ushered into a holding cell stationed by sympathetic cops, who directed the men to use a nearby Dunkin' Donuts restroom rather than the facilities soiled by the usual precinct clientele. The next stop for the accused was not quite so welcoming.
Spitzer (or someone under his command) saw to it that reporters were on hand for a perp walk as Peiser and company were marched, handcuffed, into the Manhattan Detention Complex (a.k.a. The Tombs) for their arraignment on charges of collusion, price fixing and other improprieties. Booked, fingerprinted and $75,000 poorer after posting a cash bond, Peiser returned to his home in a leafy suburb in northern New Jersey to contemplate the next phase of a life incomprehensively derailed.
"I went from sitting at a desk, meeting budgets, going about my business, to facing hard time," Peiser says in an interview in his home office. "It was surreal."
The new life demanded radical adjustments. An unabashed "insurance guy" from the moment he stepped off the Columbia University campus, Peiser found himself grappling with the humiliation of being labeled an accused felon facing a potential quarter-century prison sentence. He realized that until the case was resolved there was little he could do to rehabilitate his new media image for the untold number of strangers who no doubt would judge him harshly. In any event, at that juncture his personal reputation paled next to the more pressing need to minimize peripheral damage.
Peiser and his wife, Andrea, were as forthcoming as they could be with their daughter and two sons. But the kids were all under the age of 10, and there was only so much they could understand about an investigation rooted in the parallel spheres of politics and insurance. They figured the key to surviving as a family hinged on their ability to maintain as much a sense of normalcy as circumstances permitted. Yet while the kids were accustomed to the perks of an upper-middle-class upbringing, the circumstances required their parents to reallocate their spending priorities.
"You do what you need to do to get through," Peiser explains.
"I went from sitting at a desk, meeting budgets, going about my business, to facing hard time. It was surreal."
In a household accustomed to a mid-six-figure salary, getting through translated into a teaching job for Andrea, a vehicular downgrade from a BMW to a used Toyota Matrix, vacationing at the homes of relatives rather than more exotic locales, and clipping coupons. The new normal worked in certain respects.
Andrea adjusted to her role in the work force, the kids inched ahead at school and Peiser tried his best to shed the trauma of a life upended. "Every day it was in my head," he recalls. "I'd wake up every morning and for a split second it wouldn't be there. And then it was."
The odyssey that derailed what to that point had been a straight and narrow life and career began with the 1997 mega-merger between insurance giant Marsh & McLennan and Peiser's longtime employer, Johnson & Higgins—a deal Peiser compares to "the Red Sox selling out to the Yankees." For Peiser, the dividend came when Marsh assigned him to oversee its brokerage unit in Bermuda.
"It's the only place on the planet where people think you're a rock star if you're in the insurance industry," he says. "And if you say you're with Marsh, you're the Rolling Stones."
That said, it didn't take Peiser long to find island life less than idyllic.
"It was sweet for the first three weeks, but if you're there three years…" he says, seeing no need to complete the sentence.
Three years, it turned out, was sufficient time for Marsh to recognize that Peiser could bring value to the company in a capacity other than overseeing an offshore office. Promoted and transferred, he arrived at corporate headquarters in New York at a transitional moment. Marsh in 2001 was nearing the end of a stretch of innovation that transformed the insurance industry by centralizing its brokerage operations in New York under the banner "Marsh Global Broking."
The strategy leveraged the corporation's premium volume, traditionally diffused through local offices across the country, to drive better insurance deals for its clients. It also secured lucrative placement service agreements (PSAs) with insurers that paid Marsh Global Broking additional commission based on premium quantity.
To protect this new and massive source of profit while maintaining traditional fees and commissions, Marsh separated its insurance brokerage from day-to-day client advising, functions that traditionally were combined. This separation befuddled clients, and the massively profitable PSAs drew the attention of reformers and regulators who viewed the strategy as a means to fix prices in the aftermath of the 2001 terrorist attacks.
The indisputable force of change at Marsh over the final decade of the 20th century was William Gilman. As the managing director and the executive marketing director of the corporation's Global Broking unit, Gilman had a well-earned reputation as a renegade implant in the button-down insurance world. A Wall Street Journal profile detailed how the flamboyant Gilman regularly flouted Marsh's "starch-shirt culture" by showing up at high-level meetings in shorts, flip-flops and, on at least one occasion, bare feet. Sources told the newspaper that "Mr. Gilman was referred to inside Marsh as 'Champagne Bill' for charging to the company tab outings at a strip club and Manhattan's tony Petrossian caviar restaurant." Marsh had good reason to tolerate Gilman: The business generated by the iconoclast steered millions into the company coffers, according to the Journal and other published sources. The eccentricities outlined in the Journal were in full view when Peiser arrived at the Marsh & McLennan corporate offices.
"Gilman knew (international broking) backward and forward," Peiser says. "And he knew how to do it better than anyone I'd ever met."
Be that as it may, the Marsh hierarchy didn't hedge on the reason Peiser was back in New York to head its Excess Casualty brokerage unit.
"I was brought in to change the Gilman culture," Peiser says flatly—an expectation the company reinforced less than two years later when it moved Gilman into another executive position and installed Peiser as head of all of Marsh's Global Broking North American operations.
In Spitzer's Sights
Less than a year after the promotion, Spitzer's office began looking at Marsh, Gilman and the company's high-profile chairman, Jeffrey Greenberg (who never faced criminal charges). Of primary interest to the attorney general were the PSAs perfected by Gilman to allegedly steer business to preferred insurers. Marsh believed the agreements constituted a legitimate business strategy. Spitzer viewed them as collusion and price fixing.
Peiser to this day describes the convoluted PSA income disclosure policy as a questionable decision of Marsh senior management and the brokerage terminology used by the Excess Casualty unit ("A-B-C quotes") featured in the Spitzer complaint as "the unfortunate nomenclature put in place by my predecessor." According to Peiser, Marsh responded to the Spitzer inquiry by ordering employees to "disclose as asked"—that is, to answer questions posed by investigators as if they would "an internal review."
"There was no conception or understanding that it was a criminal investigation that could wind up with people going to prison," Peiser says.
It didn't take long for Spitzer's office to lay bare the illusion that the matter had no more significance than an internal review—a misconception that fell apart completely in August, as word spread that Gilman had retained a defense attorney.
Three months later, Peiser was in Marsh's Houston office for a sales meeting when CNBC broke into its regular programming to broadcast a live Spitzer press conference. Everyone in the room turned their attention to the New York attorney general, who was outlining the criminal case he intended to bring against Marsh & McLennan. After months of rumor and innuendo, the Marsh executives were instantly numbed by reality—none more so than Peiser.
"Oh, my God,'" Peiser thought to himself as he watched Spitzer lay out a prosecutorial game plan which, the attorney general made clear, would expand far beyond the now inevitable indictment of Gilman. "This is the unit I ran, (the unit) now reporting to me."
Peiser's first priority upon returning to New York was to sit down with a Marsh corporate counsel. "I think I may need a lawyer," he ventured.
"Oh yeah," the counsel responded in so many words.
Prior to the Spitzer press conference, "It never would have occurred to me that I needed to hire an attorney," Peiser says. Afterward, it was difficult to focus on anything else.
Lawyering Up
With his family "terrified" and his career seemingly in ruins, Peiser says, he redoubled his efforts to find an attorney specializing in white-collar defense work willing to represent him for what promised to be a "long haul." The search ended late on a Friday evening with a call to Jerry Bernstein with the Philadelphia-based law firm Blank Rome.
Upon meeting Bernstein, Peiser knew instinctively he'd found the perfect choice to extract him from the morass of Spitzer's investigation. Bernstein had served as a federal prosecutor prior to entering private practice. His stint in the public sector included an assignment to the federal Organized Crime Strike Force in Brooklyn, a position that required Bernstein to shepherd through the legal system a star prosecution witness in cases brought against the Lucchese Mob family. The witness was Henry Hill, who would later be immortalized in print by author Nicholas Pileggi and on the silver screen by Ray Liotta, who played Hill in "Goodfellas," the 1990 film directed by Martin Scorsese.
Bernstein carved out a reputation as a top-drawer white-collar crime litigator after leaving public service, a standing achieved in no small part by his ability to disassemble webs ensnaring corporate executives. The services of the head of the White Collar Defense and Investigations Practice Group at Blank Rome LLC, (named the 2013 Law Firm of the Year by U.S. News and World Report) did not come cheap. Fortunately, as an officer of Marsh, Peiser was entitled to have his legal fees advanced by Marsh while he was still presumed innocent. He reached agreement with Marsh to have Bernstein's fees paid directly. It was a prudent move: In December 2004, with Spitzer investigators closing in on the global broking unit, Marsh informed Peiser the company was suspending him with pay.
You do what you need to do to get through.
The year that dawned on January 1, 2005, was steeped in incongruity, the weight of the investigation balanced against the unwavering support of friends and colleagues. Rarely did Peiser's longtime secretary allow two or three days to pass that she didn't send along a note, card or email bearing an inspirational message to bolster her boss's spirits. Nor did the vast majority of Johnson & Higgins and Marsh colleagues renege on the promise to stay in touch.
"When the chips were down, they were there," Peiser says of the support he received from inside the industry. "I can't keep track of all the good surprises. The bad surprises, I can count on one hand and still have fingers left."
The Smoking Gun
Meanwhile, the attorney general's office was preparing a phase of the investigation that would soon test every measure of Peiser's resolve. A plea deal presented to Bernstein and Peiser was horrifying in its simplicity: The probe, they were told, had unearthed an email purportedly written by Peiser. Its contents, the lawyer and his client were told, implicated Peiser directly and conclusively. It was the "smoking gun."
Prosecutors told Peiser that if he agreed to become a witness for the prosecution, the state was prepared to offer him a reduced or suspended sentence. There was just one problem with the plea deal.
"I had no idea what email they were talking about," Peiser says. "I became convinced they just wanted to see if I'd fold."
Peiser stood his ground. The state responded by upping the stakes, threatening to summon the media to record an arrest at his home, in the presence of the children, before hauling him off to Riker's Island, the notorious New York City jail. Spitzer had already used the cudgel to great effectiveness.
"They did succeed in terrorizing a lot of Marsh and AIG employees, getting them to plead guilty," Bernstein says. (The New York Attorney General's Office did not respond to a request for comment.)
But not this time.
Peiser withstood the pressure for several harrowing weeks. Then, as mysteriously as it materialized, the threat went away. Peiser and Bernstein never learned the content of the email, or if one ever existed. In any case, it never surfaced.
In the wake of the plea bargain offer, the formal termination of Peiser's employment in August was anti-climactic. An indictment, by then, was imminent. Peiser understood that Marsh had no option but to let him go (the company continued to pay his salary through the end of the year). He refuses to harbor a grudge.
"I have absolutely no issues with Marsh," he says.
For the better part of a year, Peiser had been bracing himself for the indictment. Still, the breadth of the charges brought by the grand jury stopped him cold. If found guilty on all counts, he faced up to 25 years in prison.
Agony: The Wait
The indictments at least brought clarification to what lay ahead as Peiser and the family drifted into the next phase of what remained unfamiliar territory. Staying busy was crucial to maintaining not only his own emotional well-being, but that of his young family. It was imperative Peiser fill the weeks and months ahead as productively as possible. Peiser had been in the business world long enough to have a firm grasp of reality. The odds of a company hiring an insurance executive under criminal indictment, he knew, were slim.
The most worthy solution, he concluded, was to offer his services and expertise on insurance matters pro bono to Roman Catholic Dioceses serving Newark and Rockville Centre, Long Island—an offer accepted by both dioceses.
Going a step further, Peiser established an independent consultancy to advise companies and individuals on insurance matters. At Andrea's suggestion, he named the firm "Silver Linings" and passed the word among friends and former colleagues that the services of a six-figure insurance executive were now available at the bargain basement price of $75-an-hour. "Silver Linings" was still in its infancy when a conversation at a social function proved fortuitous.
Peiser's brother mentioned to MaryAnn Sackman, the co-founder and president of the Long Island insurance advisory group RMI Consulting, that he knew of a "a good guy who needs a break and something to get his mind off what has happened." Peiser and Sackman were soon introducing themselves by telephone.
"I instantly felt the sincerity, honesty and integrity," Sackman says.
Sackman welcomed Peiser into the RMI family as a part-time consultant and analyst without hesitation.
"It just made sense," she says.
The arrangement worked for Peiser as well. "When I had time," he says, "they had work."
Peiser threw himself into RMI and diocesan projects. The income from RMI projects help defray household expenses. The work on behalf of the diocese brought the peace of mind required of Peiser as he and Bernstein engaged in high-intensity strategy sessions.
There are not a lot of people who could withstand an onslaught like he withstood from the attorney general's office while going from the high point of a career to being pilloried in the press and in court.
Bernstein describes Peiser as "a very active participant" in his defense. "It was like having another lawyer on the team," Bernstein says.
In 2006, New York voters promoted Spitzer to the governor's mansion. His successor in the attorney general's office, Andrew Cuomo, made clear he was not inclined to drop the state's case against the Marsh executives. Gilman and former Marsh managing director Edward McNenney were the first to test the justice system. It did not end well.
In February 2008, New York County Supreme Court Justice James Yates concluded a yearlong bench trial by finding Gilman and McNenney guilty of violating antitrust laws. Yates sentenced the pair to 16 weekends in jail, five years probation and 250 hours of community service. A month later, the two men were awaiting formal imposition of their sentences when schadenfreude jolted the case.
A routine bank review of financial records to identify suspicious activity turned up evidence of transactions linking Spitzer to a high-end prostitution service. Two days later, Spitzer announced he would become the first New York governor in history to resign from office. Peiser watched the public humiliation of his nemesis with undisguised glee.
The outcome of the Gilman trial reinvigorated the discussion dominating the legal strategy sessions of Bernstein and co-defendants Gregory Doherty and Kathleen Drake. Should they chance presenting evidence to a jury that might not grasp the arcane complexities of the insurance industry? Or opt for a bench trial heard by a reasoned jurist?
"It's difficult because juries don't understand a lot of these cases," says Bernstein. "And when they don't understand something, they may side with the prosecution."
Time Stands Still
A bench trial would place the fate of Peiser, Doherty and Drake in the hands of the same state Supreme Court Justice, James A. Yates, who delivered the guilty verdict in the Gilman case. After much deliberation, Peiser and the others decided to roll the dice with Yates.
In December 2008, four years after the ordeal began, Joe Peiser at last had his day in court. A day that became every day as autumn turned to winter, winter to spring, spring to summer.
Peiser, Doherty and Drake were still seated at the defense table when autumn 2009 rolled around. Peiser's commute to the lower Manhattan courthouse became so commonplace that Jessica Peiser, the youngest of the three children, believed her father earned a living as an attorney.
Bernstein was so convinced he'd presented a strong case for Peiser's innocence through his 10 months of cross-examination of the prosecution's witnesses that he chose to rest the case without calling Peiser to the stand or presenting a defense. Peiser concurred, reluctantly.
After waiting what felt like a lifetime to tell his side of the story, it took Peiser three weeks to come around to Bernstein's contention that his client's interests would be best served in not taking the stand. Bernstein had a gut feeling as the case wound down that the prosecution's witnesses had in many ways made a strong case for acquittal.
But in the event the hunch was wrong, he was prepared to put on character witnesses who would testify to Peiser's sterling reputation as a business executive, friend and neighbor.
"They basically lined up and down Lexington Avenue wanting to talk with us about testifying," Bernstein recalls.
Given the pace of the proceedings, it came as no surprise to anyone, least of all Peiser, that the denouement of a legal tribulation approaching five years would require a final, prolonged gasp. It took two-and-a-half days for the lawyers to present the final arguments. Afterward, Yates announced he was prepared to render verdicts when court reconvened the following Monday—October 26, 2009.
"Time stood still that weekend," Peiser says.
Joey and Andrew Peiser were respectively 10 and eight years old on the afternoon their disbelieving father watched the Eliot Spitzer press conference in Marsh's Houston office.
Now they were teens, mature enough for Andrea and Joe to accede to a request that they be in court for their dad on Monday, no matter the outcome.
Joe, Joey and Andrew headed to Manhattan on the morning of the verdict. Andrea, afraid the suspense would prove unbearable, remained at home.
The media presence, coupled with the outpouring of support for the defendants, forced Yates to move the last chapter in the 11-month trial to a larger courtroom.
Gregory Doherty faced the judge first: Not guilty on all counts.
Kathleen Drake followed: Same verdict.
The 32 original charges filed against Peiser had subsequently been pared to two felonies—conspiracy and violation of New York's Donnelly Act—an antitrust charge.
The Doherty and Drake verdicts had signaled that Peiser was free and clear on conspiracy.
Regarding the antitrust verdict, Peiser said he "just wasn't sure." He'd held a title senior to the convicted Gilman and McNenney as the investigation progressed. Now, he wondered, would Yates hold him responsible "as the senior guy"?
Peiser stood, each second an eternity.
Then, not guilty, on count one.
Finally…not guilty on count two.
The courtroom exploded with applause, forcing Yates to gavel the galley to an excited murmur.
"Each time the judge said [not guilty] we just got happier and happier," MaryAnn Sackman says.
Peiser registered the reaction of Bernstein—ecstasy. And the prosecutor projected a frown.
Sackman's attention went to the young spectators sitting directly behind the defense table—Joey and Andrew Peiser.
"How good it was to see the faces of those young men," she recalls, still thrilled at the memory.
Silver Linings
In a law periodical retrospective, Bernstein called the Peiser case his proudest accomplishment. A fair share of the credit, he says, goes to a client that he now considers a close friend.
"Joe's a guy with tremendous integrity, moral fiber and fortitude," Bernstein says. "There are not a lot of people who could withstand an onslaught like he withstood from the attorney general's office while going from the high point of a career to being pilloried in the press and in court."
Joe and Andrea Peiser tend to cite the same analogy when reliving the five-year hole in their lives through the prism of time. "It was like a horrible, horrible movie," Andrea says.
Ironically, the title she'd given her husband's consulting firm in the dark days of 2005— Silver Linings—turned out to be prophetic.
"I don't want to give Spitzer any credit," Andrea says. "But he made our lives a lot better. He made our marriage better. He made our family better. It gave our children perspective."
And the outcome for Joey, Andrew and Jessica, their father adds, supersedes all else.
"I knew I'd be all right no matter what happened," Peiser says. "But it was so good to know that my kids wouldn't have to spend the rest of their lives explaining their father."
The Peiser, Doherty and Drake verdicts spurred a reassessment of the Spitzer-launched assault on the insurance industry.
The convictions of Gilman and McNenney were ultimately vacated as were the guilty pleas of six other Marsh executives.
Rather than becoming sour on the industry that dealt him a bad hand, Peiser, forever and always an "insurance guy," is still in the business. Partnering with Sackman and RMI, he now heads Wright Solutions, a subsidiary of the Long Island-based Wright Insurance Group, which is in the process of being acquired by the brokerage firm, Brown & Brown.
"I liked the insurance business before," he says. "Now I love the insurance business. The support I got for five years was astounding."