Changing Winds
McKinsey study shows the small-agent landscape is being swept away, altering our business environment.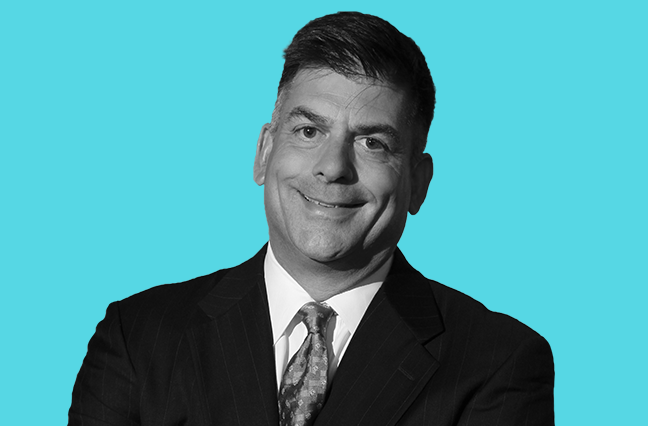 We often market the Insurance Leadership Forum as a one-of-a-kind meeting, where the best in the business gather from morning to night to foster relationships, conduct business, take the temperature of other market leaders and prepare their sails for looming market trends.
Each year we work hard to be creative and innovative and to keep our membership current on critical issues. So it's been gratifying that in the weeks following our 100th annual forum so many of you have reached out to say that the meeting exceeded your expectations.
The conversations leading up to, during and after ILF give us great insight as to how our members are tackling their businesses and succeeding. They look ahead and anticipate change. They seek opportunities. From emerging risks, they create unique solutions for their clients.
Only days before ILF, I was reading the recent McKinsey study on the struggles of small agencies to maintain vibrancy due to all kinds of factors—the commoditization of personal lines, scale and the relative success of larger acquiring firms. I also saw the blowback from those who represent the small independent agencies who took umbrage at the McKinsey characterization that the economics of the traditional small-agent model are beginning to unravel.
The study states that market forces, technological advancements and new economic realities have the potential to alter the distribution landscape in personal lines and small commercial insurance within five to 10 years. It's not news, really, that the local agent is undergoing vast change. Hard numbers prove it—the overall number of small p-c insurance agents declined 10% between 1995 and 2011.
I've been there before. I began my lobbying career working for an industry sector that was failing on the international stage. The footwear production capacity in the U.S. market was all but eliminated, being assaulted by cheaper labor, better technology and more creative design. We tried to build seawalls, we sought governmental protection, we attempted to retool our manufacturing strategies. None of it worked. Only those who figured out a way to build niche products survived.
While the McKinsey study focuses on the independent agent, I think it becomes a reminder that brokers are always subject to disintermediation. Consider for a moment what happens to suppliers that do not react to change. How many of you use an Underwood or an Olivetti typewriter? Those were household names that didn't stand the test of time because they weren't in tune with the constantly changing environment we live in.
Our charge is to be on top of trends and changes in both consumer and corporate ways of doing business and to make sure we stay nimble and evolve with the times.
Our charge is to be on top of trends and changes in both consumer and corporate ways of doing business and to make sure we stay nimble and evolve with the times.
The McKinsey study has lessons for all of us. It notes that to survive in a changing environment brokers will need to develop new strengths and capabilities. Benefits brokers are living and breathing this right now, adjusting and evolving their business models seemingly by the day around the implementation of the Affordable Care Act. The report also predicts a decline in the total number of local agents in the next few years, but it is quick to point out that those who remain stand to become stronger in the new distribution environment. So whether you're a small local agent or one of the top 100 brokers in the world, understand that it's not just about providing quality service to your clients, it's about providing what your clients need. Give them comfort and cover, guidance and insight when they are exposed or at their weakest.
We've heard first-hand from our members that they've had to change, build and create more in the past five years than in their entire careers combined. It's hard work, but as they've been shifting their thinking, they've also been retaining clients and staying open for new business. It's a formula that we've seen work in other industries, and it's exactly what the McKinsey study is reporting to our industry: The sky isn't falling, it's just changing winds. Get your sails ready.
McKinsey & Company's study is called "Agents of the Future: The Evolution of Property and Casualty Insurance Distribution."