Watson and the Amazing Techno-Savvy Dream Coat
IBM's supercomputer will change medical care forever.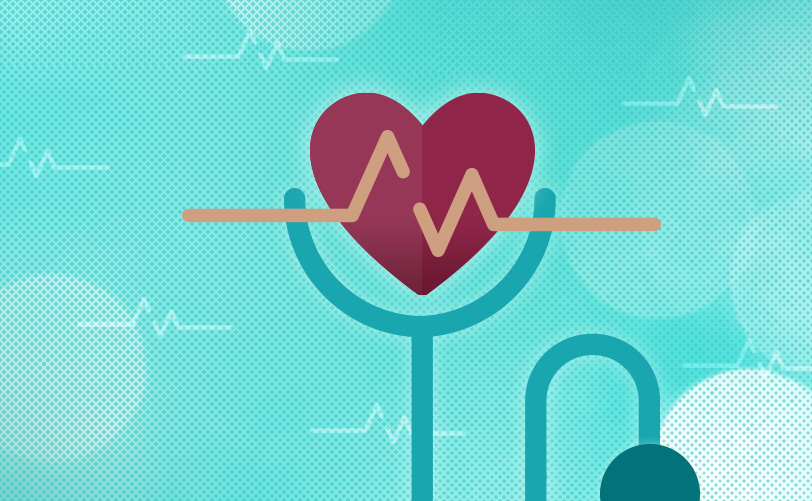 Sherlock Holmes had his able assistant, Dr. Watson. Now another Watson is on the case, hoping to assist doctors in unraveling difficult and complex medical mysteries.
This Watson is an IBM supercomputer, capable of reading and understanding a million pages of text in a second and offering up a series of possible treatment options to physicians based on the latest medical research and case studies.
Named after IBM's founder Thomas J. Watson, the supercomputer burst onto the scene in February 2011 in a celebrated man-versus-machine "Jeopardy" competition against the TV game show's two best-known champions, Ken Jennings, who holds the record for the most consecutive wins, and Brad Rutter, the largest money winner. Now, having crushed its human competition, Watson is moving to the healthcare arena.
WellPoint, the nation's largest publicly traded health insurer with some 34 million cardholders, has contracted with IBM to harness the technology that powers Watson and use it to better manage its health claims and patient care.
The collaboration with WellPoint is the first commercial application for IBM's Watson technology. If the collaboration goes as well as IBM researchers hope, it will be the first of many with the potential to revolutionize healthcare, both in the U.S. and around the globe.
"It is becoming recognized that, worldwide, there are serious problems with healthcare as it currently exists," says Dr. Martin Kohn, the chief medical scientist for IBM research, who is leading the effort to apply Watson's powers to the healthcare industry. "There are unacceptably high levels of adverse events, redundancy in treatment procedures, problems with access to healthcare that people need, and counterproductive incentives for healthcare providers where the more you do, the more you get paid. We need to fundamentally transform the way healthcare is provided…to an outcome-based care model. All this requires robust analytical tools."
At some point in the future, Watson may be able to help doctors detect anomalies on MRIs that are too small for the human eye to see and help improve treatment for everything from cancer to heart disease to diabetes. But before you can run, you must walk, so Watson now is essentially an eager young medical student, learning what it takes to digest and understand medical symptoms, complex information and treatment options.
"We're going through a process of working with IBM and putting the information into the Watson artificial intelligence engine itself—journals, research studies, all the medical data that is out there that we can get access to," says A. J. Lang, senior vice president of information technology and the CIO of WellPoint. "We call it Watson going to medical school. Watson ingests that information; then, we take real cases that we know the outcome of to help Watson learn to apply the knowledge that we have."
This second phase, learning what the diagnosis and proper treatment was for real cases, "we internally call our residency program," Lang said. "That is how we bring Watson to the level of knowledge that is made available to the physicians."
As Watson's medical knowledge increases, so will its potential uses in the healthcare system. For now, the system is undergoing a series of pilot projects to demonstrate its capabilities and identify any problems.
WellPoint launched its first pilot trials of Watson in December, giving the computer a side-by-side test with the insurer's staff nurses who review cases to determine whether the treatment options for patients proposed by doctors should be authorized. They hope Watson's review of requests will prove both accurate and successful, transforming the approval process from one that now can take several days into one that renders a decision in a matter of hours.
"Some people say, 'Is this another way just to automatically deny care?' That is not the case at all. Now, more than 90% of the time, these authorizations get approved," says Lori Beer, executive vice president of Enterprise Services for WellPoint, who oversees the Watson project. "What we are really trying to do is automate and streamline the process. Watson can bring greater consistency and show the evidence of support for approval."
In the nurses' trial, in every case where Watson recommends against approval of a procedure, the case is re-reviewed by a human before the decision is rendered, Beer says.
"A lot of people don't understand some of the regulations around healthcare reform. The medical loss ratio is dictated in healthcare reform. It is already in the law," she says. "The legislation says 80 to 85 cents of every premium dollar has to go to care. So the reality of being able to bring the (administrative) cost down relative to what it costs to get people access to care, that can help bring the cost of premiums down for individuals."
The next WellPoint pilot will involve using Watson to focus on treatment options for breast, lung and colon cancer. This will be the first project in which Watson will be made available to physicians, and if it is as successful as IBM and WellPoint officials hope, it will pave the way for more medical applications to assist physicians with treatment options.
WellPoint executives say the nurses' trial is going well, and they hope to begin the cancer trials later this year.
IBM's impetus to develop Watson dates back to the computer giant's experiment with its Deep Blue computer that defeated chess champion Garry Kasparov in 1997. But while chess is a well defined, strategically challenging game, "Jeopardy" and medicine involve the processing of vast quantities of information and an understanding of the human language and different ways of expression. Hence, the need for an artificial intelligence engine with natural language capabilities.
"The research team actually started back in late 2006 to develop natural language processing technology for Watson," IBM's Kohn says. "There was a series of major development efforts to refine the natural language processing over a period of several years."
"Jeopardy" was an excellent way to demonstrate Watson's natural language processing skills because the show uses "intentionally obscure and arcane language in its clues," Kohn says, as well as words that can be spelled the same but pronounced differently and words that sound the same but have different meanings. It also was a good step toward developing Watson's capability to understand the two categories of data needed for a healthcare application—structured data, which is generally numerical data where numbers carry a known meaning, and unstructured data such as transcribed speech, written documents, chapters in books or guidelines from an insurance company.
"The bulk of the information in the world and in healthcare, about 80%, is text-based information," Kohn says. "That is considered unstructured data or natural language. What Watson does that is so special is that it actually understands the meaning of the document. So when it was playing Jeopardy, the Jeopardy stimuli it used were puns and rhymes and acronyms and all sorts of vague things that humans could intuit but up until that point computers could not easily manage."
"What Watson does that is so special is that it actually understands the meaning of the document."
Watson's developers had thought for some time that the computer's powers would be particularly useful in healthcare. WellPoint, meanwhile, had a long-running partnership with IBM for computer services for its core capabilities and was interested in more cutting-edge technologies to achieve higher quality and more affordable healthcare.
WellPoint's Beer says Watson was first mentioned in a conversation with IBM in late 2010. She was intrigued and was invited to attend the "Jeopardy" taping and "witness that historical day and actually see the power that was behind Watson."
After watching the event, she met John Kelly III, IBM's director of research, and started talking with him about Watson and healthcare. The rest, as they say, is future.
"Coming out of that event, we continued conversations at a very senior level. We knew we had to have high-level buy-in," Beer says. "You look at WellPoint and see that one in nine Americans holds one of our insurance cards, so we have very deep market share in many markets, with lots of physician involvement. We were the right partner to do this first commercial application of Watson."
Kohn, who spent 30 years in clinical practice specializing in emergency medical care before joining IBM, says the biggest challenge in preparing Watson for a healthcare career is accessing the vast amount of information that is available to physicians. But conquering that challenge can also have the biggest impact on the system.
"The amount of information that exists in healthcare is overwhelming," he says. "One database is called the Cochrane Database of Controlled Trials, and the last time I looked at it, there were 645,000 controlled trials just in that one database. A single textbook could be a couple thousand pages. There are tens of thousands of research papers published each year. It is estimated in some studies that physicians can spare about five hours a week to read those materials, and that doesn't make a dent in the information available."
Enter Watson, which can read and understand 60 million pages of text a second, sort through the available material and determine what is relevant to a given case, and the potential benefit to doctors is clear.
"It will understand the kind of decision that has to be made and provide prioritized suggestions based on a review of all this information. It will provide eight or nine things with various confidence levels in their relevance that can be considered in making a decision," Kohn says. "It is not a decision maker, and it is not going to practice medicine. What it does provide decision makers with is prioritized suggestions based on the review of that information."
"It is not a decision maker, and it is not going to practice medicine."
In the Jeopardy competition, Watson had to store all the resource materials it would be using in the competition. But in the WellPoint collaboration, Watson simply needs online access to literature and medical research, which means Watson will always have the most current information due to that search capability. Kohn said IBM is currently negotiating with numerous organizations for access to their information.
Meanwhile, Watson is being taught how to sort through information and determine what is relevant, what sources are the most reliable and where to seek specific information. Watson's first actual work with physicians will come during the pilot program involving treatment for patients with breast, lung and colon cancer.
"Oncology was one of the areas that jumped to the top because of the impact on the patient, the complexity of treatment options and protocols, and the variability that you see across the industry, as well as new evidence and information that is coming out," says WellPoint's Lang. "Medical research is doubling every five years," Beer says. "A big part of the issue is that there is so much knowledge and so much new research emerging. We really believe Watson will be a tool to help a physician sort through all the information and help provide recommendations. The first focus is on treatment, not diagnosis. This is where we really can have an impact on the quality and price of healthcare."
"We really believe Watson will be a tool to help a physician sort through all the information and help provide recommendations."
To help Watson provide the best oncology treatment recommendations, WellPoint is planning to work with a number of leading cancer centers to consult on the design of the Watson training program. The first partnership, announced in December, is with the Cedars-Sinai Samuel Oschin Comprehensive Cancer Institute in California. Beer says more partnerships will be announced soon.
"WellPoint believes oncology is one of the medical fields that could greatly benefit from this technology, given IBM Watson's ability to respond to inquiries posed in natural language and to learn from the responses it generates," WellPoint said in a news release announcing the Cedars-Sinai partnership. "The WellPoint healthcare solutions will draw from vast libraries of information including medical evidence-based scientific and healthcare data, and clinical insights from institutions like Cedars-Sinai."
Kohn says he believes his fellow physicians will welcome Watson as a partner in healthcare once they understand it is a resource to assist them in treating patients, not a mandatory system that prescribes a course of care. Previous resistance to insurance company initiatives, he says, "has developed over the years because some of the other efforts to change healthcare were more prescriptive and dictatorial. Physicians take pride in maintaining autonomy, and they kind of rebelled."
But in the case of Watson, he says, "Most every physician would like to have the information they need readily available to them to make good decisions. We have had surprisingly little resistance from the healthcare community when we describe it properly."
Although WellPoint is the first health insurer to create a partnership with IBM for the use of Watson, Kohn says hundreds of healthcare organizations, including government agencies, have approached IBM to discuss the computer's potential.
"If this is going to be an enabler in the transformation of healthcare, it needs to be more broadly available," Kohn says. "We have been working on this effort for well over a year. WellPoint is the first. There will be others."