The Long View
Most Americans have no plan for long-term care should they need it.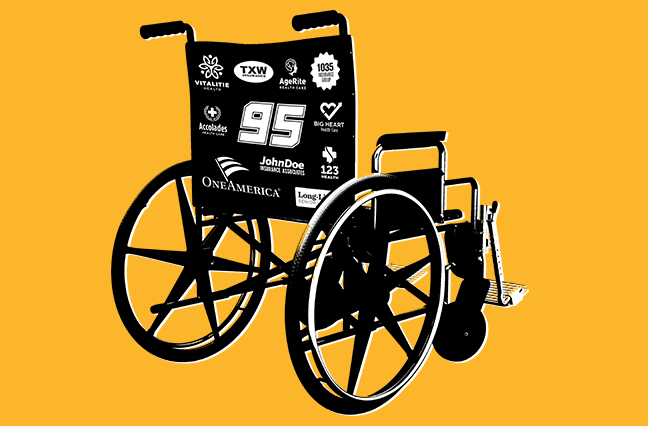 It's no secret that most Americans do not understand long-term care insurance and have no idea who would pay for the treatment should they ever need it.
But there is $3 trillion currently invested in annuities that could be repurposed to better position consumers for their future.
While all factors should be weighed before replacing an existing life insurance or annuity, by using what is known as a 1035 exchange, insurance and financial advisors can take existing qualified annuities and life insurance contracts and exchange them for newer, tax-advantaged policies. The 1035 exchanges were included in the Pension Protection Act (PPA), which was approved by Congress in 2006 and became law in 2010, to help consumers better plan for long-term care. Section 1035 of the IRS code provides tax advantages to qualified policies that are converted to so-called asset-based LTC products.
"Most financial advisors and insurance professionals are generally familiar with 1035 exchanges and how they work, but they may not know that you can use a 1035 exchange to reposition an existing asset for LTC planning," says Tracey Edgar, OneAmerica vice president of sales for Care Solutions. "That's really what we're trying to educate them about." OneAmerica is a leader in providing asset-based LTC products.
"What we're trying to do is get advisors to have the right conversations about planning. A lot of times, financial professionals don't want to have the conversation at all or they just don't understand how LTC insurance works, so they'll tell their clients, 'You're OK. You have enough money. You can handle this on your own.' We teach financial advisors about LTC planning as part of their clients' whole financial picture, to help them understand the leverage it provides and how it protects not only finances but families."
It's a potentially lucrative conversation, says Jesse Slome, director of the American Association for Long-Term Care Insurance.
"There's approximately $60 billion of potential commissions waiting to be earned by insurance and financial advisors," Slome says. "The 1035 exchange market potential for annuities alone is enormous and continues to be vastly overlooked."
The PPA allows consumers with qualifying annuities or life insurance policies to pay LTC expenses without tax consequence. Before, consumers had to use taxable gains before they could spend the principal tax-free. With a 1035 exchange, consumers can use their qualified annuity to pay for LTC expenses tax-free.
Brian Ott, certified LTC planning specialist at 525 Advisors, recognizes the potential of a 1035 exchange.
"I'm just blown away when they talk about the number of people who are sitting on annuities," Ott says. "And the vast majority of annuities never get annuitized. The vast majority of annuities just pass on when the people die. There's a lot of clients who have annuities and they don't even know it.
"From the producer point of view, I am absolutely baffled. I tell my case manager we should get ourselves a motorhome and set up in the Safeway parking lot and just write business on annuities because so many people have them."
Increasing Awareness
The American Association for Long-Term Care Insurance has declared November Long-Term Care Awareness Month to call attention to the need to plan for potential LTC issues. It's an important concern because recent surveys indicate most Americans are mistaken about who pays for assistance with daily living due to illness or injury for an extended time. A recent survey conducted by Harris Poll on behalf of OneAmerica asked adults how they would pay for assistance with daily living due to illness or injury, either in-home or in a care facility, for an extended time (i.e., longer than 90 days). More than half (55%) said they'd use Medicare or health insurance—even though, in most cases, neither will pay for long-term assistance with daily activities. The same survey found 75% of Americans say they don't have LTC insurance.
As baby boomers continue to age, the number of Americans with age-related diseases such as Alzheimer's disease and Parkinson's disease is increasing at alarming rates, threatening the futures of millions of Americans and their families. A U.S. Department of Health and Human Services report says someone age 65 today has more than a 50% chance of needing some type of LTC services.
"Just the sheer size of the aging population is increasing the prevalence of these conditions," says Chris Coudret, OneAmerica vice president of strategy for Individual Life and Financial Services. "In the past, people weren't correctly diagnosed with Alzheimer's; it was just something that was occurring with old age. As the medical community and everyone became more aware, it's being diagnosed more. It's quite prevalent."
How prevalent? Ruth Drew, director of information and support services at the Alzheimer's Association, says on average, someone in the United States is diagnosed with Alzheimer's disease every 65 seconds.
"The reality is that very few people are prepared for the cost of caring for someone living with Alzheimer's," Drew says.
A 2016 Alzheimer's Association survey found that two thirds of people incorrectly believe that Medicare will help pay for nursing home care or are unsure whether Medicare pays for nursing home care. It does not. Medicaid does, but often families have to spend down their assets to qualify.
The Alzheimer's Association says about 5.7 million Americans are living with Alzheimer's and that number is expected to increase as the population aged 65 and older increases. By 2050, the association projects, nearly 14 million Americans will be living with the disease unless treatments advance.
Meanwhile, other age-affected diseases are also increasing. According to the Parkinson's Foundation, nearly one million people will be living with Parkinson's disease in the United States by 2020. That number is expected to reach 1.2 million by 2030. About 60,000 Americans are diagnosed with Parkinson's disease each year.
The incidence of Parkinson's disease increases with age, but an estimated 4% of people with Parkinson's disease are diagnosed before age 50, according to the Parkinson's Foundation.
The foundation estimates medications alone cost an average of $2,500 a year and therapeutic surgery can cost up to $100,000 per person.
Given the long duration of Alzheimer's, the strain on caregivers can last several years and produce serious declines in caregivers' physical, emotional and financial well-being. According to the Alzheimer's Association 2018 Facts and Figures Report:
In 2017, the lifetime cost of care for a person living with dementia was $341,840, with 70% of this cost borne directly by families through out-of-pocket costs ($95,441) and the value of unpaid care ($143,735).
The physical and emotional impact of dementia caregiving is estimated to have resulted in $11.4 billion in healthcare costs for Alzheimer's and dementia caregivers in 2017.
"Long-term care insurance can be a big help for families, but most do not have it," Drew says. "The best time to plan for long-term care expenses is before you need it, but unfortunately many families do not have these important discussions until they're in crisis."
Edgar says many consumers believe they have enough money to self-insure—that is, pay for any LTC expenses themselves.
"Usually, when a person is using their own money to pay for care, they do so because it is the default plan," Edgar says. "It's the plan you get when you have no other plan. Many Americans think they have enough money, but they're not taking into consideration that they have expenses that continue to exist while they're needing care. The new expense created by their LTC situation has to come from somewhere.
"Usually, a person will have to start raiding their principal, which was created to provide income to cover the cost of living while in retirement. When they take money from the base principal, it reduces the amount of income the base produces, causing them to need to take even more principal. It's a downward spiral that most people can't recover from."
OneAmerica has entered a strategic relationship with the Alzheimer's Association to help provide financial advisors information about Alzheimer's and related services.
"Our relationship is all about increasing awareness with the ultimate goal of ending Alzheimer's," Coudret says. "The relationship with the Alzheimer's Association gives us the opportunity to provide advisors and their clients more information and education. Additionally, we can communicate to them the support that's available to them and their clients through the Alzheimer's Association. We would love to help our representatives get involved on a local level to join the fight to end Alzheimer's."