The Accidental Broker
Being prepared will help you stumble upon the next health benefits opportunity. The Council will help too.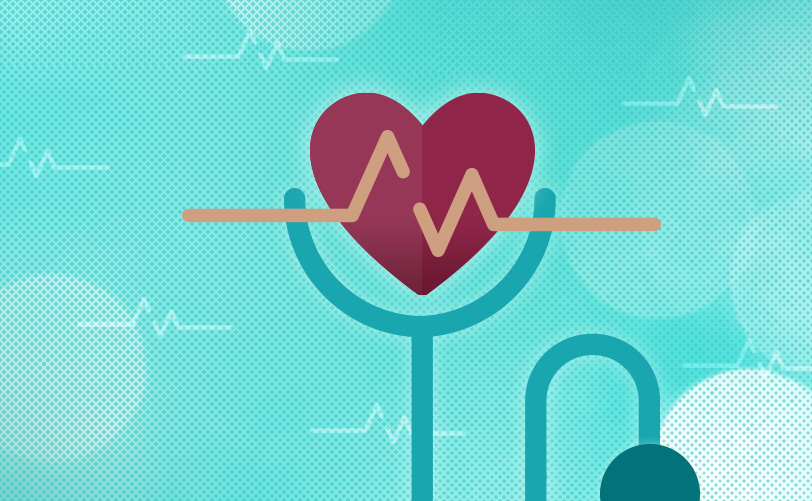 Horace Walpole coined the word serendipity in 1754. In a letter he wrote to a friend, he explained an unexpected discovery he had made by reference to a Persian fairy tale in which the three princes of Serendip were "always making discoveries of things, by accidents and sagacity, which they were not in quest of."
Growing up, I couldn't even begin to understand what my father, an R&D analytical chemist, did every day. Now that I've listened and learned a bit more about the field of research, I like to think he would be proud that I have picked up on the important role serendipity plays in research of all kinds.
In research, serendipity means that in the course of your work you can discover things you were not looking for. And these new findings are often not the products of cold logic. But serendipity can occur only in a special environment. As the renowned French chemist and microbiologist Louis Pasteur famously stated, "Chance favors the prepared mind."
In research, serendipity means that in the course of your work you can discover things you were not looking for.
Serendipity in research has been on my mind since The Council's Foundation for Agency Management Excellence (FAME) commissioned healthcare intelligence consulting firm Leavitt Partners to conduct primary research to help the employee benefits brokerage industry better understand the undercurrents in employer sentiment and the types of competencies expected of brokers in the future.
Our inboxes are peppered daily with studies, benchmarking surveys and indices digging into certain aspects of healthcare reform—the trajectory of private exchange marketplaces, the rise of consumerism, trends in digital transformation, wellness program ROI. So why pile on?
Two reasons. One is the potential for serendipity—the discovery of things we were not looking for—which could be insightful to our industry. The other is former three-term Utah Governor Mike Leavitt, founder and chairman of Leavitt Partners.
At The Council's Employee Benefits Leadership Forum in 2014, the governor led a conversation with an optimistic outlook on healthcare reform, which delved into the economic and dispassionate forces that compel us to do things differently. He explored the new world we live in and the value proposition of intermediaries. We must demonstrate what we deliver and what it's worth, Leavitt said, because the commission-based business model is going away. He talked about pricing and affordability, citing strategic imperatives such as provider collaboration, data analytics, affordability and a commitment to transparency. He also explained how collaboration will play a key role in the way markets influence the future of the Affordable Care Act and beyond.
And yet The Council wanted to dig deeper. So we sat down with Governor Leavitt following our meeting to discuss what he outlined as the seven key characteristics successful companies will need:
The ability to change patient behavior
Having a brand for consumer outreach
Capital
The ability to aggregate lives
The ability to manage risk
A clinical footprint to serve a wide population
A collaborative IQ to put together all of the above.
As we talked, we realized we had not seen much business research in this area. So we put the research arm of FAME to work with Leavitt Partners to examine the anatomy of our intermediary role. Our research focuses on identifying sources that are disrupting the current employer-employee social contract. These include policy and market forces. We are surveying employers of various sizes and broad-based industry sectors to ascertain competencies needed by different types of employers.
We surveyed more than 600 employers of various sizes and from different industries, adjusting for skill level and employee turnover. While direct-to-consumer selling is on the rise, our research team thought it unwise to stray from focusing on employers since they are the backbone of benefits distribution.
We are now wrapping up a comprehensive analysis that will ultimately identify where broker competencies may be scarce or highly valued in the current market. This will assist brokers to identify competencies they want to invest in as future markets shift. This will also help brokers redeploy their existing resources to more closely align to future needs.
In practical terms, what does this mean? Our goal is to provide brokers with a strategic framework to gauge their firm's employee benefits strategy. Whether you are a global health benefits consultant or a boutique firm, we hope the findings unlock some unexpected insights.
I was in a meeting recently when someone said, "Everyone says the health system operates in silos. As I drive around the country and see actual silos, I say that's wrong. Silos all point in the same direction. The health system is like a plate of spaghetti."
Being Italian, I like this metaphor, and I couldn't agree more. It's the best way I can describe why FAME selected Leavitt Partners to conduct this research. The firm works with many leading healthcare industry stakeholders—patient advocate groups, hospitals and health systems, physicians, pharmaceutical companies, health IT companies, carriers and private exchanges. And, of course, there are always state governments in the mix when we try to untangle that plate of noodles.
It's easy to be distracted by our parochial distribution issues. Meanwhile, Leavitt Partners is scanning the entire healthcare reform spectrum and looking at the exciting opportunities for those willing to adapt to this new landscape and reconfigure how they deliver value to the system. Thanks to brokers' ability to analyze data, engage with provider partners, solve problems and offer meaningful consulting abilities, serendipitous business opportunities lie squarely within your grasp.
So always remember what Pasteur said: "Chance favors the prepared mind."