Social Determinants of Health Surface in U.S. Policy Agenda
As medicine becomes more personalized, the approach to patient care is changing to orient care delivery based on a person's social, mental and physical status within their community.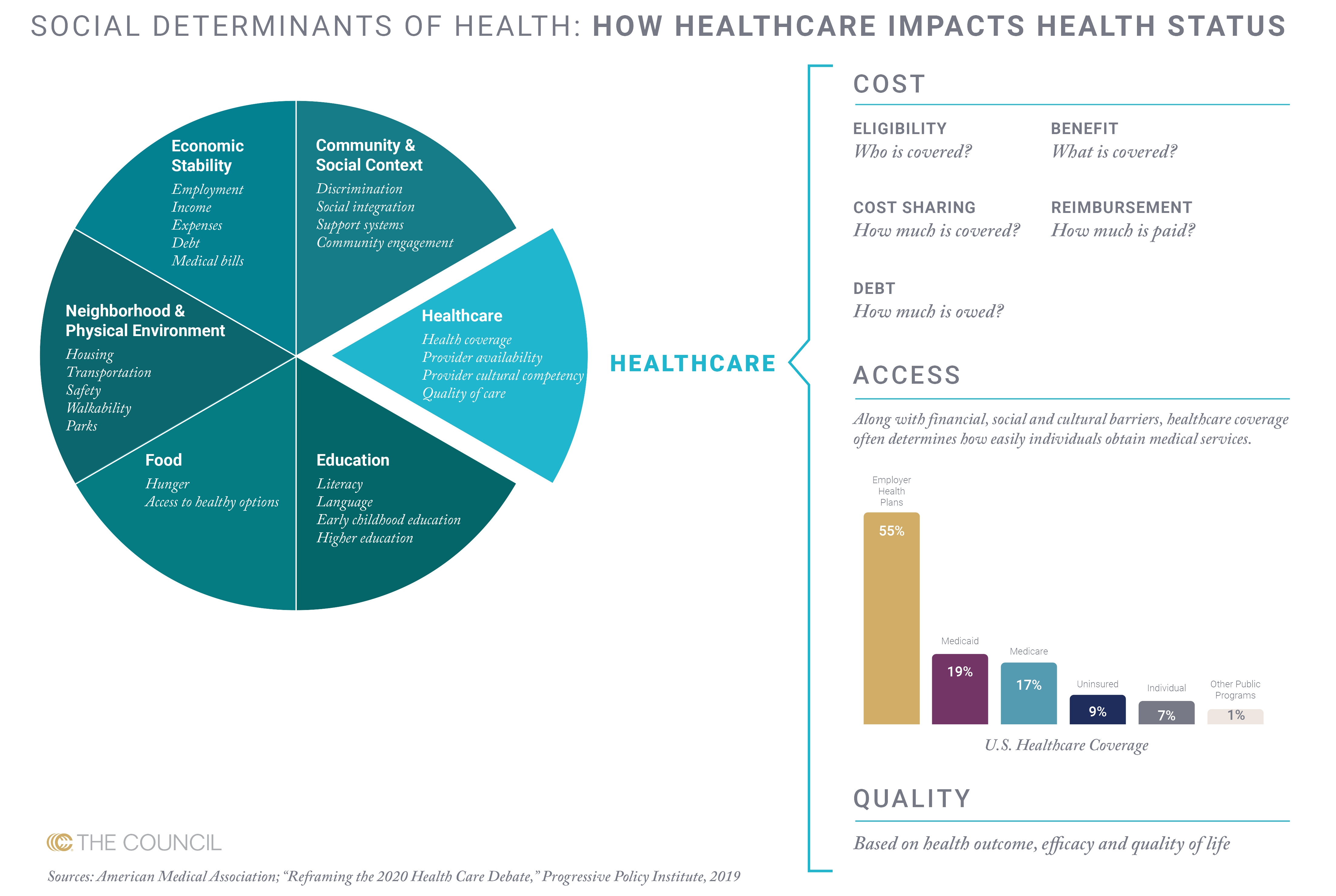 Social Determinants of Health (SDOH) is a new industry buzzword, but it's also a concept that's existed for decades. Now it's making its way into policy agenda as Congress tries to tackle healthcare costs, access and quality.
U.S. health policy and spending has traditionally been focused on the financial aspect of healthcare because it has been grounded in a transaction-based interaction. Medicine has been practiced as the act of diagnosing and treating a specific clinical condition. And in a fee-for-service environment, patients receive a bill for that care or treatment from their provider.
As medicine becomes more personalized, care is streamlined and coordinated between providers, the industry explores pay-for-value models, and the definition of and approach to patient care is changing to orient care delivery based on a person's social, mental and physical status within their community.
The industry is beginning to grapple with how to bridge better health to better healthcare by exploring how to connect a person's physical, mental and social wellbeing. It stems from the idea that health is defined by multiple factors, or social determinants, that interact with each other to create a compounded effect on a person's health.
According to the American Medical Association, SDOH are: education, food, neighborhood and physical environment, community and social context, economic stability and healthcare. These conditions are shaped by the distribution of money, power and resources.
Racial, ethnic and geographic disparities are some of the most prominent examples of the effects of SDOH. Life expectancy is generally lower in rural settings in comparison to urban settings. Black American babies are 2.3 times more likely to die as infants than non-Hispanic white children. Unemployment rates are twice as high among black Americans and American Indians compared to non-Hispanic whites. Unemployed adults also are more likely to lack health insurance — 28% of unemployed adults do not have health insurance compared to 11% of employed adults.
Addressing social barriers to health as a central part of medical care has gained momentum among major health insurers. CVS Health recently unveiled its Destination: Health offering, which aims to connect members in need to social services. CVS is partnering with Unite Us, a New York-based startup to build networks of local service providers and develop software to facilitate connections, track outcomes and collaborate on care. Kaiser Permanente also partnered with Unite Us for a similar initiative.
Congress is beginning to take notice. A bipartisan group in the House of Representatives proposed legislation that addresses SDOH. The Social Determinants Accelerator Act, under Medicaid, will help states and communities develop strategies to leverage existing programs to address all aspects of health, including food, housing, transportation and workforce.
States are already implementing their own versions of this concept. Minnesota started tracking non-medical data, such as homelessness, immigration status and the number of children per household to understand how they impact health outcomes. Massachusetts incorporated unstable housing and a neighborhood stress score into its risk adjustment calculations for Medicaid Accountable Care Organization (ACO) members.
Healthcare spending typically focuses on the after-the-fact treatment of acute and chronic medical conditions rather than on investments to target people in the communities in which they live.
As the definition of health expands beyond access to medical care, there will no doubt be additional movement in Congress and the healthcare industry to bridge the gap between access, quality and cost of healthcare.