Reining in Pharmacy Costs
States are targeting pharmacy benefit managers.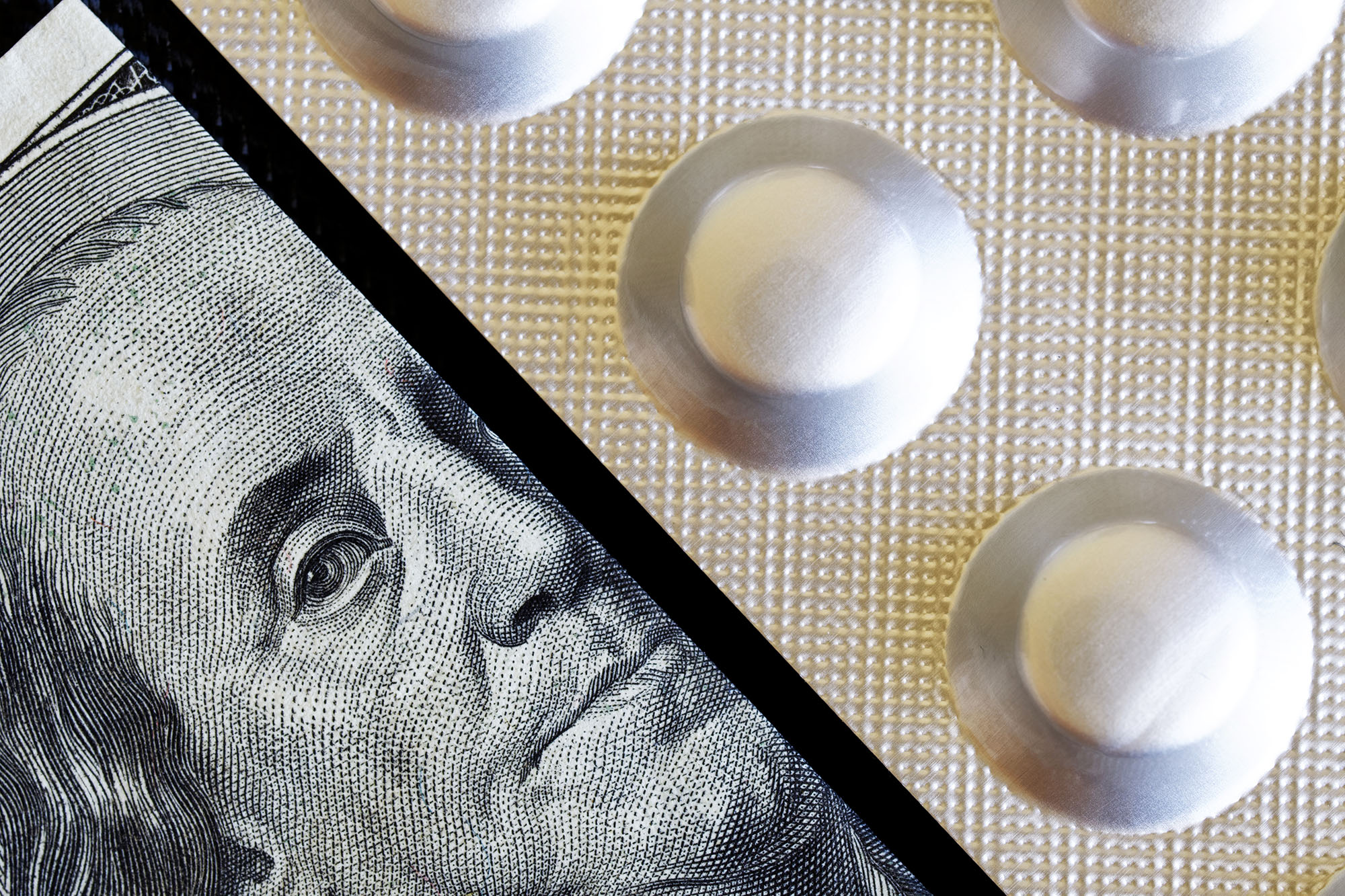 Pharmacy Benefit Managers (PBMs) are having a moment.
Business practices such as spread pricing, rebating and formulary placement have increased demands for transparency from state and federal legislators, providers and other stakeholders. A report by the Berkeley Research Group found that in 2020, more than half of total spending on brand medicines went to the supply chain, including PBMs, and not drug manufacturers.
Consumer costs have also been rising. The average person's spend on prescription drugs increased seven-fold between 1980 and 2018, rocketing from $140 to $1,073, according to a Congressional Budget Office Analysis released earlier this year.
Congress has begun to shine a spotlight on prescription drug costs. Reconciliation negotiations have restarted, including a proposal to grant Medicare the authority to negotiate the prices of as many drugs as possible.
The Federal Trade Commission voted unanimously in June to look into the business practices of PBMs. The vote gives the agency the ability to issue subpoenas to six PBMs: CVS Caremark, Express Scripts, OptumRx, Humana, Prime Therapeutics and MedImpact Healthcare Solutions.
Members of the House Committee on Education and Labor requested that the Government Accountability Office conduct a study on the services that PBMs perform for commercial health plans, including what role the Employee Retirement Income Security Act's (ERISA) fiduciary requirements have in the services PBMs provide to commercial plans.
There has also been just as much happening within individual states. Leader's Edge took a look at all of the state legislative and regulatory activity impacting PBMs since state legislature sessions started in 2022. Here's what we found.
Key Takeaways
Since January 2022, there have been a total of 58 bills proposed across 19 states to address prescription drug costs and to tighten industry regulation. This is a marked uptick in proposed and passed PBM-specific legislation compared to previous years. However, half of those proposed bills have already failed. Only 16% of have been enacted.
Oklahoma, New Jersey, Kansas, Iowa and New York generated the most legislative activity concerning PBMs.
More than half of the proposed legislation (60%) included the addition of new reporting and licensure requirements as well as transparency with carriers, pharmacies and patients. Licensure requirements in particular indicate that state governments are looking for clearer ways to regulate PBMs and to require them to provide specific information on things like contract terms and financial statements. A 2020 Supreme Court ruling that held Arkansas has the right to regulate PBMs within the state prompted many other states to follow suit. In 2021, at least 18 states passed a PBM licensing/registration requirement or had one which became effective in 2021.
Three other common themes throughout the proposed legislation were the banning of spread pricing, new rebating and reimbursement practices, including mandatory pass-throughs to patients, and banning steering methods.
Which Bills Have Passed?
State
Effective Date
Bill Summary
Oklahoma
April 21, 2022
Modifying duties and prohibited acts of pharmacy benefit managers; authorizing Insurance Commissioner to take action on certain licenses
– Spread pricing is prohibited.
– PBMs must disclose to insurers, self-funded employers, unions or other PBM clients any respective aggregate prescription drug discounts, rebates received from drug manufacturers, and pharmacy audit recoupments.
– PBMs must provide certain manufacturer and provider contract data, plan and pharmacy utilization data as well as pharmacy and plan pricing data to the Insurance Commissioner.
Iowa
June 13, 2022
An act relating to pharmacy benefits managers, pharmacies, and prescription drug benefits, and including effective date and applicability provisions
– PBMs cannot charge or collect claim processing fees, performance-based fees, network participation fees, or accreditation fees.
– Prohibits clawbacks from pharmacies and patients.
– Prevents PBMs from prohibiting pharmacies from disclosing or selling lower-cost drug options to covered persons.
– Requires a PBM to reimburse all in-state pharmacies at the rate the PBM reimburses its affiliates for dispersing the same prescription drug.
Virginia
July 1, 2022
Discrimination prohibited against covered entities and contract pharmacies
– Spread pricing is prohibited. Carriers and PBMs may not charge pharmacies additional claim adjudication fees or pay smaller reimbursements to non-affiliated pharmacies.
Kansas
July 12, 2022
Enacting the pharmacy benefits manager licensure act
– PBMs must have a commissioner-issued license, instead of a certificate of registration, to operate in Kansas, effective Jan 1, 2023.
Louisiana
Aug. 1, 2022
Permits for PBMs
– Requires PBMs to obtain and maintain a permit to perform pharmacy services in the state of Louisiana.
Colorado
Jan. 1, 2023 for copay regulations
Jan. 1, 2024 for remaining provisions
Coverage Requirements for Healthcare Products
– Regulates the "step therapy" practice by carriers and PBMs, and establishes several cases where a carrier or PBM is required to offer an exception to this practice.
– All drug discounts and rebates must be shown through reported data and financial filings to be used to reduce costs for employees in group and individual health benefit plans; self-funded plans are not subject to this regulation.
Colorado
Jan. 1, 2023*
Prescription Drug Program Anti-Discrimination Act
– Prohibits a PBM from reimbursing a pharmacy for an amount less than the national drug acquisition cost or the wholesale acquisition cost of the drug.

*Contracts entered into or renewed after this date between a PBM and a pharmacy owned by a licensed pharmacist and in a population of fewer than 100,00 people must comply with bill requirements.
Michigan
Jan. 1, 2024
PBM Licensure and Regulation Act
– Bans spread pricing. However, plans may continue using spread pricing until the later of the date their current contract is amended, extended or renewed, or Jan. 1, 2028.
– PBMs can't impose limits on patient access to medication—including quantity or refill frequency limits—that differ based on the pharmacy's PBM affiliation.
– A PBM cannot make disparate reimbursements to certain pharmacies based on their affiliation with the PBM. However, the law allows plan sponsors to adopt tiered or custom networks.
– Starting April 1, 2025, a PBM must file with regulators an annual transparency report detailing various costs, rebates and fees from the previous calendar year.
What We're Watching
Fiduciary Duty
One proposed bill in New Jersey, which is currently sitting in the State Senate, would not just require PBMs to apply for a license, but it would impose a fiduciary duty on PBMs who are providing services to health plans. Fiduciary responsibility has been a topic of debate among PBMs. Some have gone so far as to identify themselves as a "public benefit company," which holds them legally accountable for balancing the interests of multiple stakeholders, including customers, employees, partners and shareholders. That would mean the elimination of spread pricing, steering and the creation of specific formulary lists.
In 2021, New York passed a comprehensive PBM reform law, requiring PBMs in part to "have a duty and obligation to the covered individual and the health plan or provider, and shall perform pharmacy benefit management services with care, skill, prudence, diligence and professionalism, and for the best interests of the covered individual, and the health plan or provider." It's one of the first states to pass a law citing fiduciary-type responsibilities of PBMs.
Of note, the Supreme Court recently declined to take up a lawsuit debating whether a pharmacy benefit manager has a fiduciary duty to lower drug prices under ERISA.
Future Activity
The value of the PBM as the middleman for pharmacy benefit management is under constant and growing criticism. The level of state activity suggests that we'll see more sweeping proposals aimed at regulating PBM business practices. For now, states appear to be the testing ground for efforts to rein in prescription drug costs and increase industry transparency.
Special thanks to Sean Cliff and Daniel Arnold for their research. Cliff and Arnold are interns with The Council of Insurance Agents & Broker's government affairs team.