One Size Fits One
Q&A with Kim Buckey, Vice President of Client Services, DirectPath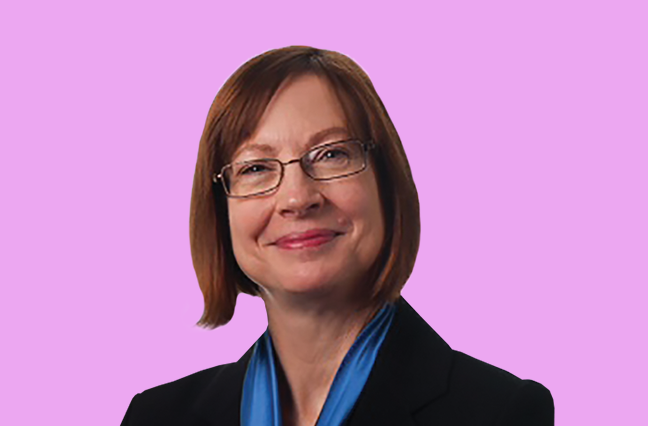 DirectPath recently released its "2018 Medical Plan Trends and Observations Report." The organization analyzed research from Gartner, looking at more than 900 employee benefit plans to gauge trends in employers' 2018 strategies. Of particular concern to employers was managing their consistently rising healthcare costs.
Q
This survey has been done for a number of years. What trends have you seen over time with employer benefit plans?
A
I've been in this business going on 40 years and with DirectPath for 10. So it's been interesting over the decade to see how some things have changed and others stayed the same as employers grapple with healthcare costs. Every few years, there is a shiny new toy that's going to solve all of the problems. Back in the day when I first started working, there was an indemnity plan, and then they introduced HMOs, and then it was managed care plans and then PPOs and then high-deductible plans and then private exchanges.
I think we are just starting to wrap our heads around the fact that there is no silver-bullet solution to healthcare costs. Every case is going to be individualized whether it's to the company, to the industry or to the geography. So every tool that works for any given organization is going to vary.
Q
So there's no real answer to the problem?
A
I think the thing that would potentially have an impact on healthcare costs is providing better education to employees. I've seen statistics on healthcare literacy and health insurance literacy in the United States, and they are pretty abysmal. Until we help people understand how insurance works, how to select the right plan, how to use that plan, how to budget for healthcare costs, proactively work with their provider and shop around for cost-effective care, I don't think we'll ever really solve the healthcare cost issue.
Organizations used to have large and robust human resource benefits departments and a person who could sit down with employees and walk them through their benefits questions and answer them. But now employees don't know where to start. Now we have regulations like HIPAA making it impossible to do that even if we had the bandwidth to have these conversations. Increasingly, employers and brokers are coming to companies like us for assistance because they know they can't handle all of that, but it is an increasingly critical part of the puzzle. Particularly with each new generation of health plans, it's becoming more complex.
Q
High-deductible health plans are thought to be a potential panacea for employers' rising costs. But your study found just a moderate uptake of these plans. Any idea why?
A
The responses are a little deceiving here. Some 78% of employers offer high-deductible plans, but they represent only 30% of the plans in our database, which essentially means employers are offering a lot of other options as well. When high-deductible plans were first rolled out, there was a lot of talk of these being the only option available, but there was a lot of pushback from employees. Initially, people were attracted to the low premium, but then they came up against the high deductible.
Particularly now that we have five generations in the workforce, each generation has different preferences and priorities. That's why one size doesn't fit all. And it does vary somewhat by generation. For instance, really young people may like high-deductible plans because they don't have a lot of medical expenses. Or baby boomers may be inclined to go for a high-deductible plan because they may have more discretionary income. Older generations may also understand that an associated health savings account may give them a place to save more money for retirement.
Q
Have you seen any evidence that people are foregoing important care to save out-of-pocket costs, particularly with HDHPs?
A
The Kaiser Family Foundation released a report finding 43% of people were having a hard time affording deductibles, 27% put off needed care, 23% skipped a test, and 21% didn't fill a prescription because of cost.
The notion was that the HDHP was going to drive down the cost of healthcare by making people shop around, but it drove down utilization. That's horrifying that so many people skipped care because they were afraid of how expensive it was going to be.
Q
Are there other options employers are using instead of HDHPs to lower costs?
A
I think at this point employers are shifting away from whole new plan designs and toward tweaking the elements of their plans. We're seeing things like narrow networks or accountable care organizations, changing a pharmacy plan to include things like mandatory generics or step therapy, surcharges for spouses who have care elsewhere and tobacco charges.
Q
Pharmacy costs are a big concern, particularly with specialty drugs. What are employers doing to save in that space?
A
I was really surprised we didn't see more interesting things around that. I'm wondering if we're going to see that shift over the next couple of years. From the specialty drug perspective, it appears employers are absorbing much of the price increase. They seem to realize if someone is on a specialty medication, they have a chronic condition or something pretty severe. They want to protect that employee or family member to the extent they can.
Q
The study also found the number of employers offering wellness programs dropped from 50% to less than a third in a year's time. What do you think is behind this change?
A
First, there were some questions when wellness plans first came out about whether they worked, and there are still some questions there. Second, I think employees aren't really sure they want their employer to have that kind of personal information about them. And I think employers think they are a fun thing to do for their employees but any real cost benefit will just be a bonus.
Q
What are some other voluntary benefits being offered? What direction are these going, and what is causing the movement?
A
We are starting to see more of these because they expand the options employees can offer at little or no cost to them. They can say, 'See all of these other benefits we offer you?' Some of these are providing an additional safety net to those scary high deductibles, so you'll see things like critical illness, cancer and disability coverage.
A new one getting more attention is identity theft protection. Supplemental life, accidental death and disability always remain popular for voluntary benefits, but the percentage of those dropped dramatically this year. But I'm thinking that's because more employers are treating those as standard benefits now instead of part of the voluntary offerings.
Q
The survey noted that telemedicine is on the rise, which purportedly cuts costs and increases access. How can employers and brokers increase utilization?
A
I think that, as more and more people see the value of it, it will become more and more popular. It's certainly less expensive than going to the emergency room; you don't have to wait in a waiting room; and if you are sick at 11 p.m., chances are your doctor will not be seeing you. We are seeing some employers setting the co-pay for a telemedicine visit equal to an office visit, and sometimes even below that, just to drive use of that program.
Q
With all of the changes going on in the healthcare and benefits industries, what are employers looking to brokers for to reduce costs and increase employer satisfaction?
A
I think in general they need to be prepared creatively. We are going to see more employers going to brokers and saying, 'This is my situation. What arsenal of tools can you provide to solve these problems?' They need to start thinking outside of the box a little more than changing health plans or increasing employee costs a little bit. The employee's share of costs can go only so far before employees are going to rebel.
I remember seeing some statistics that, over the past five years, salaries have gone up an average of 1.9%, but medical costs have gone up 9%. So you know employees are falling behind. And in a tight job market, that can be challenging for employers who are trying to attract and retain top talent.
I think employers are looking for partners. Human resource departments and benefit departments are getting smaller, and they just don't have the level of bandwidth to provide the support they would like to. They're looking for the brokers to come in and help them—whether it's the brokers themselves or the brokers identifying partners they can work with. We've certainly had a number of brokers reaching out to us to see if we can support voluntary benefits, sales, uptake or helping with the engagement process. There's a lot more demand to tailor to the needs of the individual employees, and brokers need to determine how to do that well. Going back to there being five generations in the workforce, we've got to work with baby boomers down to students graduating from college who have always been able to personalize everything from their coffee to their cell phones.