Not So Fast!
Longevity in the workforce is growing. How do employers serve a wide range of generations at once?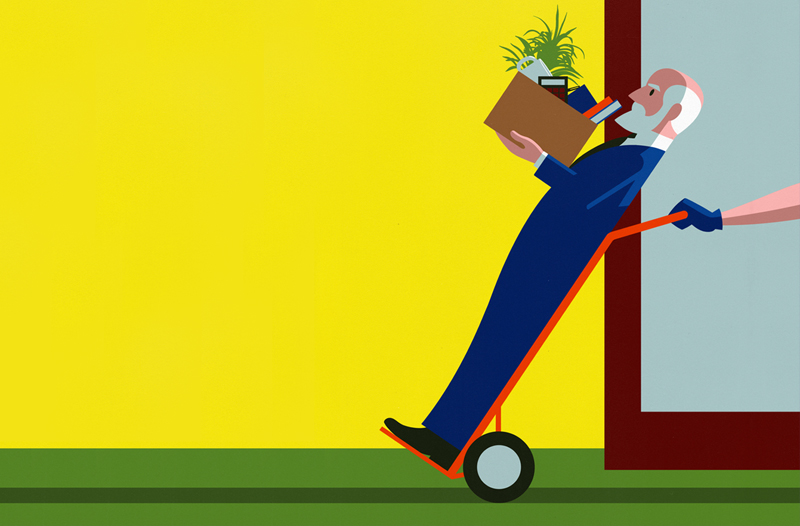 According to the U.S. Bureau of Labor Statistics, the percentage of workers older than 65 increased from 3% in 2000 to 6.6% in 2020. 
By 2030, the bureau forecasts, almost 10% of the labor pool will be older than 64. "The modern workforce is the most diverse it has ever been," says Lindsay Mastrogiovanni, a human resources coach at Paychex. "Beyond the more basic considerations for generations, like age, it extends to gender, race, belief systems and various employment support expectations. This diversity makes it necessary for employers to meet a range of needs on the social, emotional, physical and mental health spectrums."
By 2030, according to federal government projections, nearly one in 10 American workers will be older than 64.
A workforce that spans more than 50 years requires tailored benefits that offer multi-generational appeal.
While broad generalizations paint a landscape, brokers should drill down to discover actual employee preferences by age bracket.
Bea Bourne, a professor at Purdue University Global's School of Business and Information Technology and an expert in generational differences, discusses the role of life experience in defining a generation. "These generational cohorts have different life experiences and expectations that contribute to their worldview and how they interact in organizations," she says. "Members of the same age group share certain resemblances simply because their first experiences with significant emotional, historical and social events placed them in contact with the same events simultaneously.
"Theorists claim that people resemble their generation more than their parents," Bourne says. "Even though organizations recognize changing demographics, most do not know how to adjust to the changing workforce."
Psychographics—qualitative analytics about attitudes, aspirations and other psychological criteria—may provide better clues to tailor employee benefits than demographic data like age and income.
"Demographic data provide essential information on age, gender, ethnicity and other broad variables," Bourne says. "Psychographics encompasses much richer information, including values, attitudes and interests."
Bourne refers to a generational cohort as "a component" of psychographic data. "Human resource managers need to understand the generations in the workplace," she says. "Psychographic information could aid in understanding the different benefits desired by a multi-generational workforce."
Benefits Across the Generations
Bourne says the health risks and medical costs of each generation make it difficult to provide a one-size-fits-all healthcare plan. Rather, a workforce that spans more than 50 years requires tailored benefits programs that offer multi-generational appeal.
"Employees need a menu of non-medical voluntary benefits that recognize the differences of the multi-generational workforce and give employees a choice in selecting options that best suit their individual needs," Bourne says. "Customization is essential."
Warren Wright, an expert on generational research and founder and CEO of Second Wave Learning, says baby boomers prize wellness benefits, such as gym and chiropractic care discounts, while older Gen Xers want retirement and healthcare.
"The big thing for this generation is caretaker benefits," says Wright, who sees millennials as "planners" who don't like risk. "They are the sandwich generation, often taking care of kids and aging parents. GenX introduced the concept of work/life balance, and they always put that as a priority.
"The younger ones may want student loan repayments and, since they are in prime child-birthing years, a strong parental leave policy. Additionally, they want advice on career advancement."
Wright says mental health benefits are "critical" for Generation Z. "They are, by far, the most stressed generation and have grown accustomed to these resources in schools," he says. "They also expect support relating to diversity, equity and inclusion. Finally, flexibility, especially since COVID, will decide what employers to work for."
Christopher Labrecque, president of the employee benefits group at the Insurance Office of America, says companies that don't do this type of specialization waste precious financial resources and make customers question if they know who they're talking to. As an example, Labrecque says that, while his wife is past child-bearing age, their insurance coverage still includes prenatal healthcare. "They're wasting my money," he says.
"The demand going forward is going to be personalization."
In addition to developing plans, employers must also reach each audience with the right message. Bourne suggests developing a communication strategy that speaks each audience's language and avoids colloquialisms and slang, in addition to adhering to company brand.
Mastrogiovanni emphasizes the importance of strategy. "Strategy is a must," she says. "What that strategy looks like depends on each company's culture. I caution against the callout of generationally driven benefits due to perceived age discrimination. Better that an employer determines wants and needs in the organization and advertises them for what they are rather than saying, 'This benefit is for boomers' or 'This is for the Gen Z'ers.' This will cover all bases, regardless of the generational time frame."
Wright concurs. He says managers and leaders should avoid sending different messages to different generations. "All generations like to be informed and feel they are in sync with a company's vision and perspective," he says. "It is important that communication is clear and frequent. In a multi-generational platform, communicate on as many different platforms as possible. Email is not enough. You should incorporate instant messaging, social media, segments of content, and even text."
Workforce Generation Gap
In addition to different benefits needs, the various generations also have different outlooks and behaviors, which, according to Paychex, can create a workplace generation gap due to misunderstanding the preferences and expectations related to job responsibilities.
"Younger employees," Bourne says, "often believe senior colleagues are stuck in their ways, resistant to change and workaholics. Older employees may view younger workers as not loyal to the organization, looking out for their interests, and unwilling to pay their dues. These perceived differences can create a generation gap. Get to know one another as individuals. Multi-generational training and targeted team-building exercises can bridge the generation gap."
While experts vary in their assessment of employee benefits needs by generation, Bea Bourne, of Purdue University Global, provides a basic breakdown.
Traditionalists: Medical, dental, vision and life insurance
Baby Boomers: Medical, dental, vision, life insurance, 401(k), retirement planning
Generation X: Health insurance, flexible work hours, child care, financial protection, telemedicine, wellness and financial well-being, and work/life balance programs
Millennials: Health and legal insurance, student-loan repayment benefits, flexible work hours, telecommuting, maternity care, personalized benefits that meet age and individual circumstances
Generation Z'ers: Health insurance, flexible paid time off, tuition reimbursement, pet and accident insurance, benefits that support well-being including customizable mental health, employee assistance, and career growth and development programs
Wright says team building has to start with meeting people where they are. "Sharing with your team that you just got engaged allows others to understand what is going on in your life. It may spark a memory from someone in an older generation to give advice and share wisdom. This kind of interaction builds trust between team members," says Wright.
Labrecque agrees. "Learning to communicate with one another in safe ways that show your deeper understanding and willingness to understand is extraordinarily helpful," he says.
To ensure team building takes place, benefits managers should build these events into budgets. Leadership training, job shadowing, mentorship programs, interdepartmental projects and everyday developmental opportunities make an even bigger impact, Mastrogiovanni advises.
"I'm a proponent of everyday intermingling among employees," she says. "Rather than saving the exchange of ideas for team-building exercises, mix knowledge, skills and abilities into everyday group tasks and projects.
It's more impactful at a cultural level than your once-a-quarter escape room team night."
Bridging the Generation Gap
Conflicts do arise when five generations work together, according to Rocky Mountain Employer, a labor and law blog, which suggests companies adopt flexible management policies and procedures.
"The younger generation is much more likely to bring conflicts to the attention of a manager than older generations, who aren't avoidant but are less likely to leave their company because of them," Mastrogiovanni says. "If the older generation sticks around but is closer to exiting the workforce and the younger generation bails for a better culture, who are you left with?"
Instead, she says, managers should acknowledge problems and build a culture of respect, inclusion and accountability that fosters the exchange of ideas.
The modern workforce is the most diverse it has ever been. This diversity makes it necessary for employers to meet a range of needs on the social, emotional, physical and mental health spectrums.
Lindsay Mastrogiovanni, Human Resources Coach, Paychex
Multi-Generational Workforce Here to Stay
According to a Gallup Economy and Personal Finance survey, retirement age increased from 63 in 2002 to 66 in 2014. The survey, which cites the difference between expected and actual dates of retirements, attributes the delay to inadequate retirement savings on the part of baby boomers and the Great Recession.
"The length of time an employee stays within the workforce has increased," Mastrogiovanni says. "Longevity has resulted in increased need for retirement funds and flexible working options. A two-year study found 57% of global employees want to work beyond traditional retirement age but don't have options for part-time work.
"The workforce is so different than it was even two years ago. Hybrid and remote roles are creating easier access to employment for all, resulting in a wider variety of people and ages. Interaction and work, created between different generations, is much more likely."
Bourne says employees like the flexibility offered by remote work. "Working from home has caused a significant shift in how employees view their jobs, purpose and employment," she says. "Data from Gallup indicates two thirds of remote workers would like to continue working from home."
A 2019 survey of 15,000 people in more than 100 countries by Switzerland-based International Workplace Group (IWG), which provides serviced office space, found 50% of employees working outside a main office. The survey also found that 80% of respondents who were faced with two similar job options turned down the job that didn't offer flexible working.
"Remote work can introduce challenges for businesses that manage multi-generational teams," Bourne says. "For example, older employees may feel disconnected and isolated working remotely. Millennials and Generation Z are digital natives and are more likely to be comfortable with digital communication."
Nevertheless, Wright says, "Boomers are taking remote work in stride. It's easier to work from home when you own a house and the kids are grown."
Multiple Generations Key to Success
Bourne calls a multi-generational workforce "critical" to being competitive in the 21st century. "A generationally diverse team allows organizations to leverage various perspectives for greater creativity and innovation," she says. "Awareness of generational differences can assist leaders in developing strategies that attract and retain members of each group, contributing to competitive advantage."
Labrecque agrees. "Corporate performance increases dramatically when one generation understands the other and leadership is a servant to [employee] needs," he says. "We've been operating in a management world invented in the late 1800s. Today's workforce is looking for leadership and guidance in crucial areas. There's differences in their needs, particularly around benefits—those that are personal and relevant to each generation. There are a lot of people who are not ready or willing to downsize.
"There are a lot of folks who were retired who made their way back into the workforce for a multitude of reasons. Some are financially driven. Some want to continue to be active and bring value to the marketplace."
Wright also expects longevity in the workforce to continue. "If we assume generations are between 15 and 20 years, then four generations would span between 60 to 80 years," he says. "Since 91% of the workforce is between 18 and 64, it is unlikely you will see more than four generations in the workplace. Companies will only remain competitive if they leverage the superpowers of each of the generations."
According to Paychex, adopting a management strategy that addresses the distinct characteristics of different workforce generations allows employers to harness respective strengths and compete in the marketplace.
"Successful and thriving multi-generational workforces require a focus on culture and leadership," Mastrogiovanni says. "Leaders should take supervisory roles and lead individual projects. True leadership is displayed in the support of those around you, whether they are peers, subordinates or upper management."