Healthy Premiums
Kaiser says economy, higher deductibles and wellness programs help stem healthcare inflation.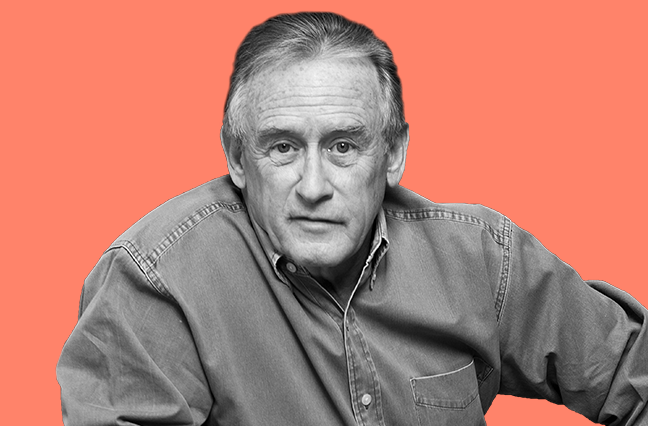 There is good news hidden in the latest health benefits survey from the Kaiser Family Foundation. The annual survey shows annual premiums for employer-sponsored family health coverage rising 4% over the past year, and brokers appear to be playing an important role in slowing the growth in premiums.
Kaiser noted that, while that increase is moderate by historical standards, it outpaced the 1.7% growth in wages and the 2.3% general rate of inflation. Since 2002, premiums have increased 97%—about three times faster than wages and inflation.
According to Kaiser President and CEO Drew Altman, that 4% increase in employee insurance costs constitutes "a good year." And he notes that the rate of total health spending has been holding steady at about 4% to 6% annually, with per capita spending rising at about a point less than that.
Aside from the difficult economy, which no doubt has discouraged many consumers from seeking healthcare, Altman suggests two other key factors are at work: the growth of high-deductible plans and workplace wellness initiatives. The Kaiser survey revealed that wellness programs are becoming an increasingly important component in employers' overall healthcare programs.
Dan Hodges, senior vice president and partner at Woodruff-Sawyer& Co. in San Francisco, believes brokers can be an important part of the equation.
"Wellness programs are definitely an important part of the puzzle," he says. Brokers can help employer clients take advantage of "free" programs offered by vendors—such as brown bag seminars on healthy cooking and controlling cholesterol levels—or they can pay for on-site flu shots for employees.
One of his company's clients offered employees biometric screening to identify potential health conditions, and about half of them participated. One employee had a PSA test result that led him to a urologist, who discovered early-stage, treatable prostate cancer. The employee credited the employer with helping to save his life.
Such programs also give the company a way to obtain aggregated reports on the health of its employees, which enables it to focus on specific needs of those workers.
"A lot of employers are offering incentives to employees and even their spouses to participate in these programs," Hodges says, adding that Obamacare provides tax incentives to encourage this. Incentives like gift cards or lower premium contributions can spur participation in programs that help to control costs by identifying health issues before they become serious.
"Brokers can help identify free programs offered by vendors," Hodges suggests. "They can negotiate with carriers to include programs, and they can present third-party opportunities to their clients as good alternatives."
The Kaiser survey says 18% of employers offering health benefits ask employees to complete a health risk assessment that includes questions about medical history, health status and lifestyle. Larger companies with 200 or more workers are more likely to ask employees to complete a risk assessment or appraisal, and a healthy majority of large businesses provide a financial incentive for them to do so.
Moreover, many large companies require employees with identified health risk factors to complete a wellness or health management program to avoid a financial penalty, such as a higher premium or higher cost-sharing. Often, financial rewards, or premium penalties, are conditioned on whether workers meet specified biometric outcomes, such as achieving a body mass index target or cholesterol level.
The program components offered by most companies with wellness programs include weight loss efforts, gym membership discounts or on-site exercise facilities, biometric screening, smoking cessation programs, personal health coaching, classes in nutrition or healthy living, Web-based resources for healthy living, or a wellness newsletter, Kaiser reported.
Large businesses are more likely to offer a wellness program than smaller firms. Significantly, only 9% of employers said reducing healthcare costs is the primary reason for offering the program.
The effort appears to be paying off. With three quarters of employers offering at least one of those health program components, their employees' health has improved. More than half said their wellness initiative helped reduce the firm's healthcare costs.
High-deductible policies, with consumers shouldering a larger share of costs, also help to slow overall healthcare spending and premium costs.
When employees select high-deductible, lower-premium coverage and then contribute to health savings or health reimbursement accounts, they are more likely to question the cost of treatment and take steps to keep spending on prescriptions and care under control.
"Employees become better consumers of healthcare when they are paying out of their own pocket," he says. "They are making more phone calls, asking about cost, requesting generic drugs, and healthcare providers are getting more used to quoting prices to their patients. All of that is helping to drive costs down, and I think we will see a lot more of that in the years to come."