Healthcare Data Transparency Gets Boost from Acquisition
Q&A with Bill Kampine, Co-Founder and Chief Innovation Officer, Healthcare Bluebook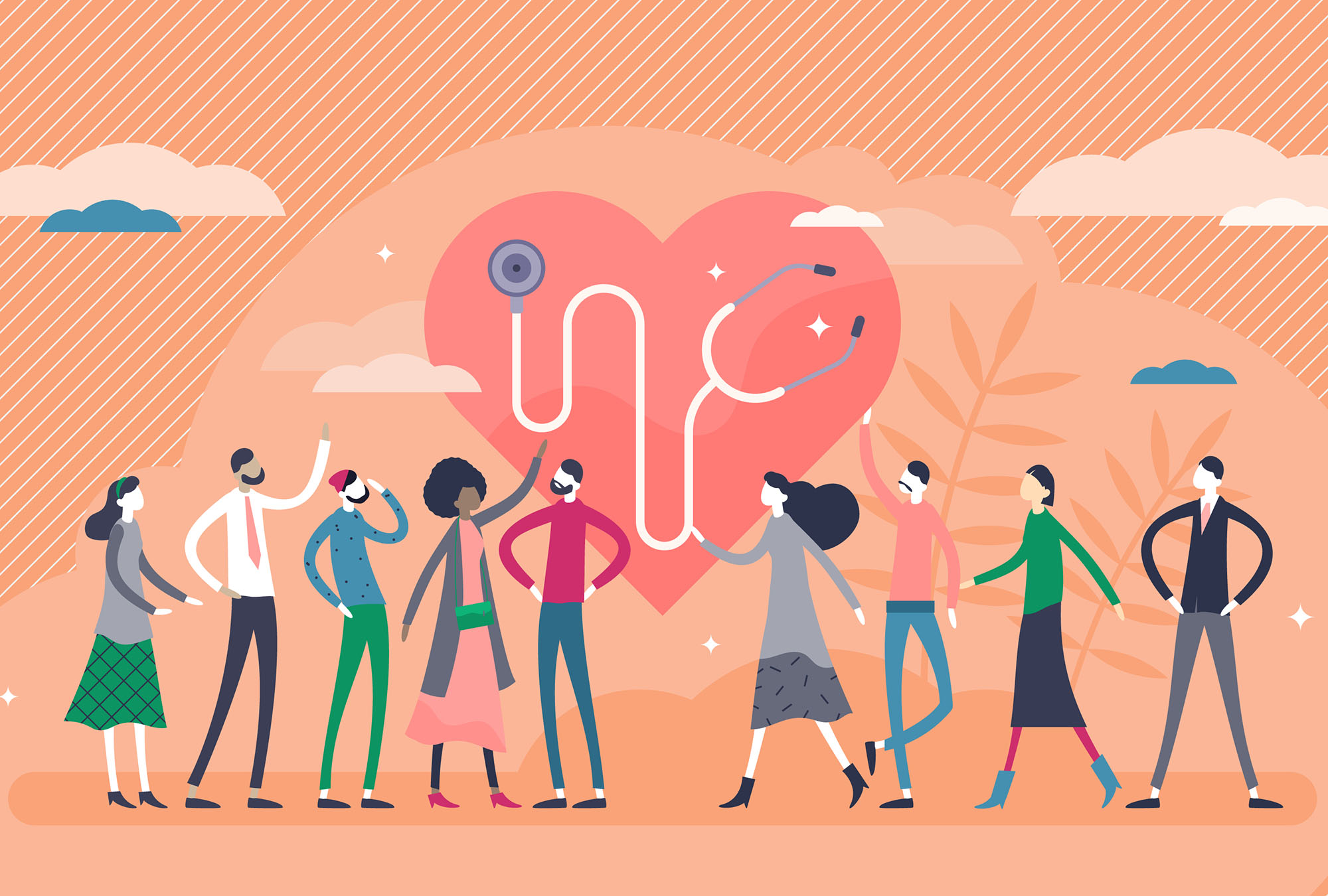 Healthcare Bluebook provides healthcare price transparency and quality data for employers.
Kampine discusses the value of price and quality metrics in lowering costs and improving care for a workforce. The organization's recent purchase of Quantros, a healthcare data analytics company, enables it to offer outcomes data across a broader spectrum of services.
Q
What has Healthcare Bluebook historically brought to the market for self-insured employers?
A
We started with the simple purpose of protecting patients by helping them navigate to the highest-quality network providers to get the most value out of their dollars. Consumers don't have the tools to understand costs, and they increasingly are bearing a larger proportion of healthcare costs with more out-of-pocket payments. They don't understand the magnitude of price differences between providers in their markets, and they also overpay for services.
More concerning is the lack of outcome and quality information and what that means for patients by exposing them to more risk. A key piece of what we do with employers and consumers is allow them to understand price and quality differences in their networks and create plan designs to improve those two things. And we can help third-party advisors like brokers understand the impact of cost and quality and advise on benefit strategies and programs.
Q
Is there really a big discrepancy in the cost and quality of services people are receiving within one market?
A
When you think about cost-effective, high-quality treatment being the bullseye, it's interesting to see how infrequently companies hit that. We aggregated some major procedures, like complex cardiac surgery, joint replacements and hysterectomies, among a large population. We looked at them over three years to see how frequently those cases get to the highest-quality, most cost-effective providers, and it was only about 14% of the time. In most markets, people hit those bullseye rates between 10% and 20% of the time.
People need tools and knowledge to steer them to better providers. A good example of how using this data works is our partnership with the Florida Department of Management. They have over 350,000 lives spread across a number of major metropolitan areas. In that context, they offered rewards when employees engaged with Bluebook and made better choices on their care. A portion of savings was shared back with the member via a deposit into their HSA [health savings account]. In the most recent year we worked with them, the department saved over $6 million and doubled their savings over two years. It is a really good example of how using our best practices impacts members and creates results.
Q
What are these best practices for employers?
A
The program has to have things in place to make it simple and foundational. One is engagement; if people are not aware of it, they are not going to use it. We have regular engagement with members, particularly digital, to help increase awareness. Another piece is to align their benefits design with the outcomes they want. If an employer decides a best practice for them is shared savings, then when a member searches in the Bluebook and makes a better choice, they can share that savings with the member.
When an employer has the opportunity, they can also use a concierge service. If someone has a question, they can offer a concierge internally or use a partner like Quantum Health. An employer can have information built directly into their platform to get them there.
We understand that when you have higher than anticipated initial admissions or preventable readmissions, if you can find what is happening with that population and how you can help meet those needs, you can improve patients' health and save money.
Bill Kampine, Co-Founder and Chief Innovation Officer, Healthcare Bluebook
Q
What is your process for working with clients?
A
Medical networks don't ensure low cost or high quality. Generally, we help companies understand their own data: what is happening in their network, what providers are being used, and the cost and quality in their existing network. Some have a network in place, and we can glean with Bluebook an understanding of better providers and identify quality gaps in certain services. Some may not have any high-quality options.
Once they have an understanding of their network, they can create simple solutions and engage digitally and on a frequent basis. Employers can choose how to reward good choices and give support, like a concierge, to help navigate the system.
Q
How did the acquisition of Quantros change or enhance what you were already doing?
A
It gave us the ability to layer in quality in a more extensive manner. Most hospitals do most services, but there are few that perform all services equally well. We can analyze 5,500 acute care hospitals and hundreds of thousands of doctors and understand facility- and physician-specific outcomes for those providers.
For instance, there are 3,200 hospitals in the United States that do joint replacements, and we can look at the data and check outcomes in areas like mortality, complications and avoidable readmissions. We can know which have the best patient outcomes and which have the poorest.
From a benefits plan perspective, we know cost and can now overlay the quality and see that certain providers are low cost and high quality.
Similar to Bluebook, Quantros was an industry innovator and leader in quality and healthcare efficacy measures. From a quality measurement perspective, they are independent and separate from providers, and we recognized they used rigorous and empiric information to get risk data. Bringing them on enables us to provide comprehensive, national coverage and also cover physicians across a wide range of specialties. That opens up, to some degree, a new market for us. Quantros also offers an entire suite of products used by healthcare providers and hospitals to gauge their own clinical performance and put in place operational improvements, so that has a separate value proposition as well.
Q
Hospital bills tend to create higher acute costs, but Quantros has brought provider information to the table. How important is that aspect for employers looking to reduce costs?
A
That is one of the exciting things about bringing them in. We also have an expansion into ambulatory surgery, which we are in the process of developing now.
Most care, from a volume and cost perspective, comes from outside of a hospital. Health Care Cost Institute (HCCI) data from 2019 show that 25% of all medical costs are from inpatient care, 34% are outpatient, and 41% are from physicians.
That's historically a gap in knowledge—physician performance and outpatient facilities. It's another important aspect of bringing the two brands together because of the relevance of those services. Part of the trend when you look at HCCI data is that more of those volumes are migrating to outpatient settings. And there is a difference in cost for the same service in those different settings. We will be able to have consistent quality metrics across all of those settings, and as we look at inpatient or outpatient settings, we can have apples to apples comparisons.
Generally, we help companies understand their own data: what is happening in their network, what providers are being used, and the cost and quality in their existing network.
Bill Kampine, Co-Founder and Chief Innovation Officer, Healthcare Bluebook
Q
On your website, you discuss reducing health disparities using cost and quality data, particularly with the hospital, Navicent. How have you been able to do that?
A
This is an area that is a great addition to places we have historically worked in. One of the things Quantros has always done is help hospitals understand and improve their quality performance. For a long time, Quantros has partnered with provider clients to focus on increasing the health of the providers' population to ensure equitable care is provided in a community.
Navicent Health is a large hospital that's part of a Georgia-based health system. Among their population, there are a lot of equity of care gaps, and they have worked to implement solutions to decrease those gaps and track their success. Quantros worked with them to understand the social determinants of health in the communities they serve, and Navicent was able to reduce disparities of care.
In their community, they had pockets that were incredibly underserved. They were able to find out where those were, and, after that, they could focus on care gaps in those populations and work to reduce admissions and unnecessary readmissions in those populations. They were able to save the hospital money in terms of readmissions and allowed them to deliver a higher level of care for their members.
With their [Quantros's] data, they can help hospitals understand performance and how care is delivered and the quality of care. But they can also help understand how that care tracks back to different populations. They can help find disparities—those physical environs like access to food—and think about how that impacts diabetics, an issue if someone is trying to maintain a healthy diet and lifestyle. The question is if they can identify and serve these populations better. Data says doing so will result in fewer adverse events.
Q
Can this kind of work—finding disparities in a particular population and reducing the gaps in care—work for an employer as well?
A
That is an area of questioning that is increasingly of interest to employers. Quantros has the capability to work with hospitals and communities, and this is something we can bring over and apply to employer populations. That is an area of growing interest, and we are working on a product for that.
We see more interest in this in community-based care, but we are seeing it increasingly with large employers and ones that have large, concentrated populations. We plan on building that kind of capacity into the Bluebook. It is also happening among very progressive employers. I serve on the advisory board of the American Benefits Council, and that was a topic in 2021 at the assembling of large employers. … And it moved from happening on a regional basis (where it was really progressive in terms of the work being done) to where we are now seeing a consciousness and recognition at a higher level of employers nationally.
The parallel with the Navicent work is clear. We understand that when you have higher than anticipated initial admissions or preventable readmissions, if you can find what is happening with that population and how you can help meet those needs, you can improve patients' health and save money. If you can understand those gaps and fill those gaps and track it over time, you can carry that over to do it on the plan side as well.
It's not just focusing on the quality piece of it, but we have to make sure consumers have the tools and access they need to ensure they can manage those gaps or barriers. They need to be able to navigate the system and get to more cost-effective care. These populations that have more social disparities, in particular, can benefit financially from that knowledge. Looking at groups that have economic instability, that live in poor environments and in food deserts, that have lower education or health literacy and access to care—we can help determine those domains and impact the care for populations that have those gaps.