Giving Voice to a Powerful Population
Irwin Siegel Agency has a history of proactive solutions for organizations in the human and social services field.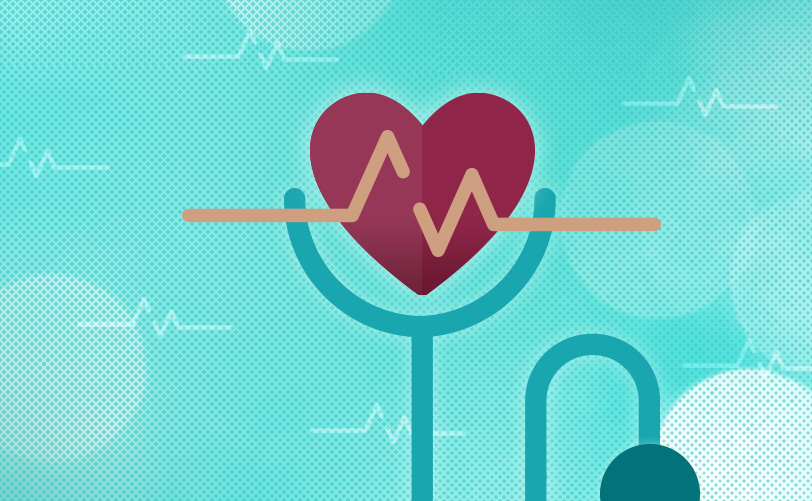 It wasn't too long ago that children with disabilities could not go to school.
Their parents—their best and sometimes only advocates—would use newspaper ads to find other families grappling with similar issues, and together, they would form non-profit, community-based programs. Their goal was simply to increase the quality of life for their children by helping them more easily engage in the community with various physical and social support services.
Today, families with loved ones who have intellectual and developmental disabilities, or IDD, have many more people, organizations and service providers on their side. IDD encompasses individuals with autism, downs syndrome, neurodevelopmental and adaptive functioning disorders, cerebral palsy and other varying abilities.
Caring for a person with IDD is challenging and costly. Traditional government funding sources for human services that assist vulnerable populations remains flat despite the fact that Americans are living longer than ever before and the number of people utilizing community services is growing. As people with IDD live longer, their care management becomes more complicated as they deal with general issues of aging such as dementia and nursing home care.
Obtaining health insurance is also a challenge. According to the National Disability Navigator Resource Collaborative, people with disabilities historically have experienced difficulty purchasing healthcare insurance because policies were prohibitively expensive and some insurers would not provide coverage for people with pre-existing conditions. An estimated 3.5 million people with disabilities did not have health insurance when the Affordable Care Act was enacted in 2010.
People with IDD also struggle to find the work that could alleviate some of these challenges. In its 2018 annual report, the Department of Health and Human Services acknowledged "unacceptable" employment gaps for Americans with disabilities. The Bureau of Labor Statistics reported 8 out of 10 people with disabilities were unemployed in 2017.
"One of our primary goals is improving the quality of life for society's most vulnerable members: our developmentally disabled," says Howard Siegel, chief executive officer of Irwin Siegel Agency in New York. "This touches upon everybody in America and their families."
Irwin Siegel Agency was founded by Siegel's father in 1960. The elder Siegel was a passionate non-parent advocate of a local agency in Central New York called Sullivan County United Cerebral Palsy. In the early 1980's after Howard joined the firm, they provided the first policy to the New York State Association of Retarded Children, now called NYSARC. NYSARC had 60 operating chapters across New York and needed a consistent insurance program. Irwin Siegel Agency put together a set of standards and eventually became the managing general underwriter.
"We learned that service, true service, was important," says the younger Siegel. More than 50 years since it opened its doors, Irwin Siegel Agency now specializes in intellectual and developmental disabilities, social service, behavioral health, addiction treatment, childcare and non-emergency transit.
Managed Care Making Waves
Over the past decade, several important trends in the human services industry have evolved, not only in how services are delivered, but also in the systemic infrastructure of how those services are managed.
There's been a significant increase in the number of states moving to a managed care payment system for people with IDD, and that rollout is expected to continue over the next three to four years. As a Medicaid program, managed care implementation is at the state level, with the overarching goal being better quality and coordination of care through a capitated payment system.
But Siegel warns that states whose primary objective for moving to managed care is "cost containment" will struggle with the sustainability of those systems. "Our populations don't support cost containment because these are lifelong issues," explains Siegel, referring to the fact that typical wellness cost savers like exercise and regular doctor appointments don't affect certain lifelong costs a person with IDD has. "And so there is a little bit more risk as you introduce managed care because the occupation speech and physical therapies, for example, don't change depending on the level of disability."
Siegel notes that states are focused on putting more people into supportive employment within their community. And while community integration is a worthwhile goal, it does increase potential claims. The more individuals who are taken out of controlled environments such as day programs, and placed into the community, the more complex the risk and exposure for organizations.
While this trend is potentially giving the end user, the person with the disability, more options, Siegel says it challenges the agencies that are running the programs. "There's no way to know if they're going to manage putting the right people into the right situations…These are the challenges that are going to be faced down the road. And those are the things that we really work with our clients on most."