Cloud Care
AXA and Microsoft partner to build a digital healthcare platform.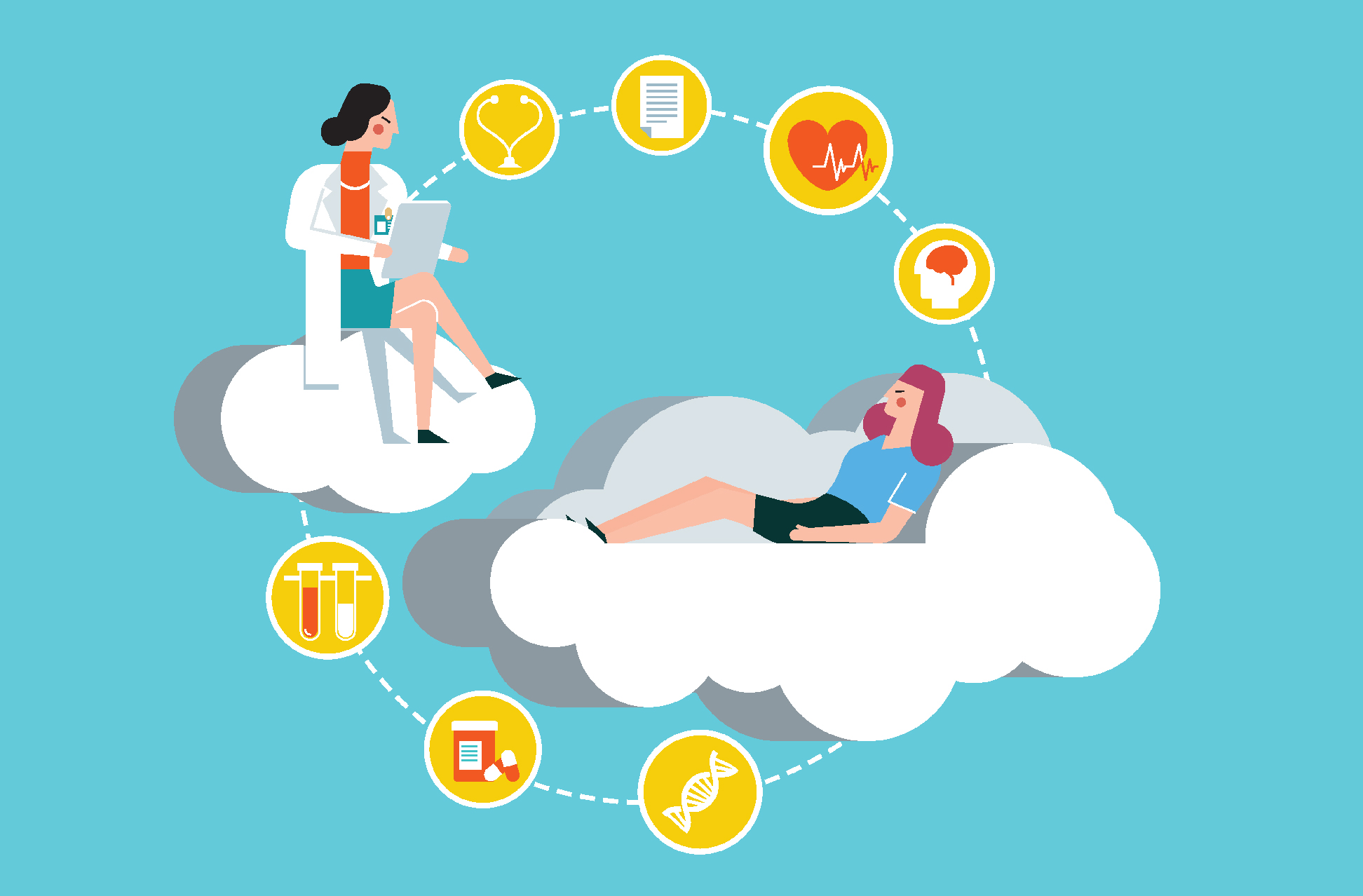 The future of healthcare may depend on cloud technology.
AXA is collaborating with Microsoft to build a digital healthcare platform to help make healthcare a lot less complex. The partnership combines AXA's insurance and healthcare experience with Microsoft's expertise in cloud-based computing and artificial intelligence and its relationships with clinical partners and third-party vendors. The new platform will rely on Microsoft's Cloud for Healthcare, an industry-specific cloud offering introduced by the tech giant last year.
AXA says the new healthcare platform will be tailored to local health networks and will link to digital health services offered by AXA. Those include a self-assessment and prevention tool, a medical concierge, a teleconsultation interface, a digital document vault and other services. The platform is open to AXA customers in Germany and Italy and will be deployed to the United Kingdom, Belgium, Spain and Switzerland by 2022 and later to other countries around the world.
"Thanks to technology we can fully redefine the customer experience by providing fast, affordable and seamless coordination of care," AXA CEO Thomas Buberl said in a video presentation announcing the collaboration.
For its part, Microsoft has been making big investments in healthcare. In April, Microsoft announced a $19.7 billion acquisition of Nuance Communications, the maker of Dragon speech recognition software. Nuance has been focusing on the healthcare and enterprise AI markets, offering speech recognition and transcription technology that helps document clinician-patient meetings and radiology reporting. Built on Microsoft's Azure cloud service, Nuance's healthcare offerings are used by more than 55% of physicians and 75% of radiologists in the United States and in more than three quarters of U.S. hospitals.