Can Employers Help You Live Longer?
Q&A with Wendy Gerhardt, Research Leader, Deloitte Center for Health Solutions, and Shannon Padayachy, Senior Manager, Deloitte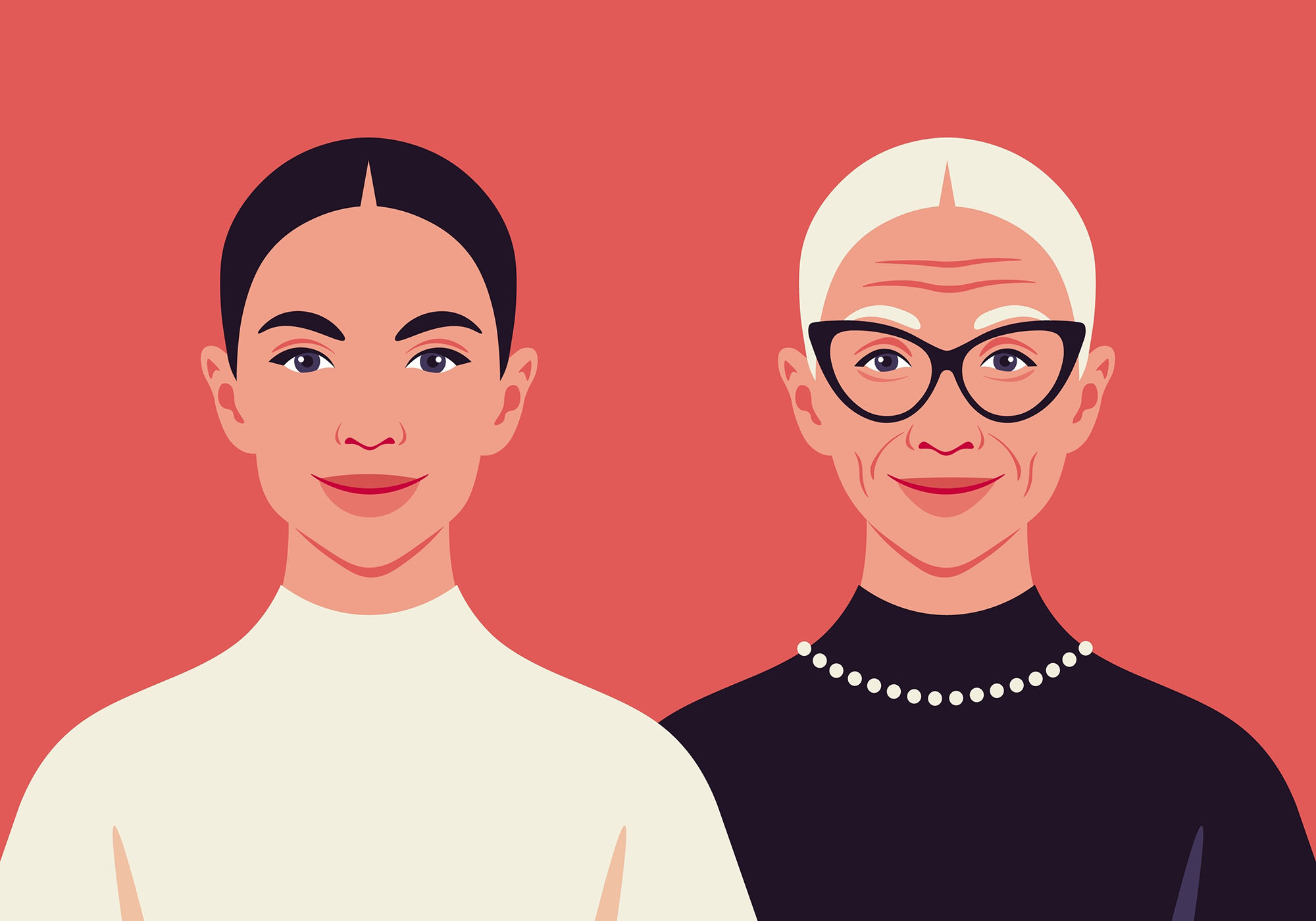 Gerhardt and Padayachy discuss "the future of health" model, which they say can help people live longer and healthier during those later years.
Q
What made you look at U.S. life span and how it can be improved by employers?
A
PADAYACHY: Our life span in the U.S. is the lowest compared to our peer nations, so what really spurred us is to understand what we can do to improve that. The average life span of an individual that's born today is 78 years. The healthy life span, which is the portion that they live healthily, is 66 years. So 85% of your life is lived healthily, and you just lose the other 15%. That is, frankly, unacceptable.
Through our analysis, we were able to determine that, if we put health and well-being at the center from an employer perspective, life span can increase to up to 90 years and health span to 88 years. That translates into 95% of your life being lived healthily, and to us that's exciting. Putting those numbers out there really provides the right goals for people to work toward.
GERHARDT: Our healthcare spending has been growing faster than the GDP now for decades. We also know that we've been living shorter lives and less healthy lives while paying more each year. This modeling is also really intriguing because we can live longer and healthier lives while paying less for it.
Q
How is this different from other wellness initiatives, which tend to claim to make people healthier while saving employers money
A
GERHARDT: It's not a one-size-fits-all model, and it does have to be customized to your workforce. Employers are pretty well positioned in understanding their workforce, their community, and what services those people individually need and in developing and designing those products thoughtfully. I think another addition is the use of technology, like wearables and other devices, including those that are nudging, tracking and monitoring.
Plus, the right changes in the healthcare system. We really do think that we can achieve greater health even by increasing access to prevention and screenings, which traditionally haven't been thought of under the wellness umbrella. Those really can be quite impactful in terms of people's health. There's really been so much more focus on mental health and mental well-being and those types of services, which traditionally have not been part of the wellness discussion in the workplace. It is really great and exciting that there are a lot of opportunities for employers in these spaces to really make an impact on people's health.
So 85% of your life is lived healthily, and you just lose the other 15%. That is, frankly, unacceptable.
Shannon Padayachy, senior manager, Deloitte
Q
You call this model "the future of health." What does that mean exactly?
A
PADAYACHY: What we are focusing on is shifting from the traditional notion of members using an insurance product to saying we are healthcare consumers. The shift in how we consume healthcare is going to be driven by the fact that individuals demand more than what they are getting. The shift will be toward a demand for better, cheaper, more convenient services. The future of health makes the assertion that we will have an empowered consumer who will drive a shift from treating sickness to preventing sickness, given that they are now in the driver's seat.
Q
You're talking about increasing the use of wearable devices, data sharing and a greater focus on prevention and screening. Are there any major points of the model to note?
A
GERHARDT: The other big focus is the convergence of industries. There are many other organizations outside of a traditional healthcare system that are delivering products, services and technology that can help address healthcare. Here in the Midwest, there's a grocery store that offers dieticians, and they have a diabetes program to help people learn how to shop and make healthy food choices. Much of what impacts our health is sitting outside of the healthcare system through social determinants of health. We are talking about the recognition that our environment, social network, technology and other factors all converge together and can be designed around an individual consumer to achieve that healthier future.
Q
What role, exactly, do employers play in the future of health model?
A
GERHARDT: The employer is the catalyst, recognizing that it really is a collective approach of a multitude of stakeholders that impact health. Nudging and enabling and supporting and educating individuals are all things employers and their programs can do. Employers can offer dieticians to help people understand nutrition or offer access to fresh foods. This is all sitting outside of traditional insurance. We mentioned working collaboratively with support services in the local community. Employers also need to think about how they can work with the healthcare organizations in their market to help support employees better.
PADAYACHY: The one point that I do want to reiterate is the importance of health literacy. In doing this work and the research that we've done, we've found that health literacy can have a major impact. An example of that is recognizing signs and symptoms of diseases or acute events—stroke, for example. Many folks don't know when they are actually having a stroke, and being able to recognize the signs and symptoms is so critical. The longer you take to recognize the symptoms and the longer you take to seek care, the more severe the disability from a stroke will be. I think that is definitely a role that employers can take on that extends far beyond healthy eating and exercising and getting enough sleep. Employers should think about how they are taking health to a more targeted level where they are truly educating folks on diseases and acute events that impact the workforce that they have.
We are talking about the recognition that our environment, social network, technology and other factors all converge together and can be designed around an individual consumer to achieve that healthier future.
Wendy Gerhardt, research leader, Deloitte Center for Health Solutions
Q
How do employers get an understanding of the needs of their specific workforce?
A
GERHARDT: There is data available at the community level in terms of life span, health span and the needs and outcomes of people, even to the level of ZIP code. What we've done in the Center for Health Solutions is a nationally representative survey of consumers. That can be replicated on a local level. Employers need to get an understanding by asking people for their needs and how they want their care delivered. We found those to be really enlightening when understanding how to create programs designed for employees—you have to probe into their needs. A lot of organizations don't necessarily take those steps. It's not one size fits all, and it definitely takes diving more deeply into the different data that is available. Employers are so well positioned because they have such extensive data on their workforce that they could use to analyze and determine what are the best services for their workforce.
PADAYACHY: In the paper, when you look at American Indians and Alaska natives, they have the most to gain in terms of life expectancy and healthy life expectancy. When you dig into it, the barrier in Alaska is access; being able to reach a site of care is really difficult. So employers could look at tools around digital health when designing benefits. Taking those nuances, like location, into account is very important because there's so much that can be gained.
Q
This was the first mention of insurance and benefits design. What are your recommendations in this space for employers?
A
PADAYACHY: There are so many new and innovative things that are coming to the market. If you just look at Medicare—and I know that is not specific to employers, but it's a good model to actually base coverage on in terms of non-medical benefits. There are companies that provide transportation to your appointment to make sure that's not a barrier to care. Employers should think of the network of care outside of the physical doctor people go to. Their network of care providers has expanded and includes an array of other individuals that keep people healthy. Extending benefits to include some of those organizations will go a long way. Another example is how employers can partner with companies that do diagnostics to be able to identify if people are at risk of certain diseases.
Q
The report shows that future of health models could lower heart disease by 56%, cancer by 58%, and respiratory diseases by 63%. How can employers make such dramatic changes in these specific areas in their workforce?
A
PADAYACHY: These are all lifestyle diseases, and it's not going to be a surprise that a main factor in these is what you put in your mouth. As we looked into many of these diseases, many of them are reversible. Diabetes, you can walk back from being prediabetic to having healthy glucose levels. Employers can consider simple things like what they offer in the cafeteria. They can provide healthy choices, which can have a significant impact. They can also be thinking about how they can provide physical movement to their workforce during the day. Small things like these modifiable factors really drive the numbers that we have in the report.
GERHARDT: In addition to the changes in diet and exercise, consistent access to medications and care—having a regular connection and touching base with their clinical team—has really benefited people, too. It can be the combination of all those things for certain people. So it really is about designing around the individual and what they need and then recognizing that people need a wide range of things, depending on where they are and their health status.
But for employers, it's about health literacy. Really helping people understand what they individually need and then empowering them. That is where you have seen some really successful models. That is where digital technology and monitoring can come in as well. They can help people proactively design the right fitness and health lifestyle that they need for themselves, because it really is different for every person.