Your Customer Consort
Client demands are changing the reigning delivery model.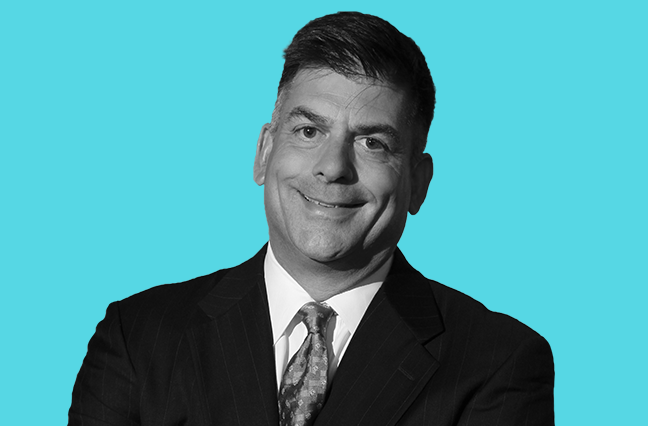 At the front end of our Legislative & Working Groups Summit last month was an attention-grabbing session on the customer experience, facilitated by Wharton Executive Education.
Customer experience is something you've heard me talk about ad nauseam, but it really is that important. Customer demands are changing the way business is delivered. Customers buy what they want, when they want it and how they want it, and they expect service to evolve and improve with each transaction. Our success is based on our capability to adjust to what those needs and expectations are in a rapidly changing world.
A few weeks ago, I was listening to a CEO of an insurance company talk about the industry. I was struck by his continued use of the word "product." Product knowledge, product this, product that. The voice in the back of my head was screaming. This is one of the (many) reasons brokers differ so much from insurers. For one thing, brokers don't connect with the "product" idea. Our model is entirely different. After all, isn't the offering supposed to be a specific solution to what the client needs? That to me is not a product; it's a service—a direct, face-to-face opportunity that most companies don't have—and it's damn effective.
The core of what we do as brokers is figuring out what our clients' life or business requires to ensure they have stability. The "product" is the advice and counsel that each broker provides. That means we must focus on the people and businesses we serve. Only at that point do we then find carriers that can fill the need and will cover the risk.
I've long thought about the dissonance in the industry, and I've concluded the fear around tech and data analytics is really just a matter of perspective. Technology is paving the way to greater efficiency through a more personalized approach toward risk prevention and customer service. The use of data is a way for an insurance company to ensure it is pricing the services it offers with some model for predictability. At the same time, insurtech for brokers is about using data in the context of getting to know clients better and advising them with meaningful information to solve problems. The tools to get there more quickly, more accurately and more completely aren't going away. We need to stay ahead of technological advancements and invest and adopt quickly. This is not optional going forward—it is necessary—and it is nothing to be afraid of.
We need to stay ahead of technological advancements and invest and adopt quickly.
"Breaking away from the pack and capturing new revenue opportunities requires a shift in business mindset—a shift from product-focused to customer-focused; from rigid operating models to more fluid and agile operating models that respond quickly to customer preferences; and from going to market alone to partnering with insurtechs and technology behemoths that can help them reach new customer segments and reinforce their brand," according to Accenture.
The Accenture report is one of many that document strong growth opportunities for those who are ready and willing to adapt to changing customer needs. So long as you continue to focus on the who, what, where and why of your client in this time of change, you'll be ahead of the curve. Products are commodities that come and go. Who you are and what you bring to the table is what sets you apart and keeps you relevant.
One of my main takeaways from our Wharton session last month was the idea that we live in an age of "hyper-competition." It's so true. Which is why, as our facilitator Jim Thompson implored, "the investment choices you make today will determine what your organization becomes tomorrow. Conversely, the investment choices you do not make today will also determine what your organization becomes tomorrow." I thought it was a fascinating insight. When you truly have customers' interests at heart, you customize your services with an in-depth understanding of their business and their risks. Selling a product may be a tangible solution. But what a broker offers has the makings to lead to a better customer experience…and that's the name of the game.