Un-called Fore
Dialing it up several notches allows your telephone to do much more for your business than it's doing now.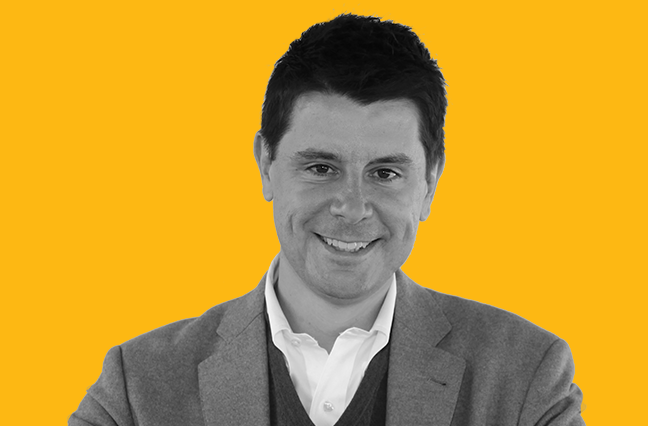 We all know that insurance is a person-to-person business. The formula is simple: Look your customers in the eye, shake their hand and do what you tell them you're going to do. 
But how does this translate in a digital world? Most of your prospects probably don't walk in your front door on a regular basis for a face-to-face chat. Keeping your producers on the road can help, but the personal experience needs to translate to every point of communication with your customer. Even though communication technology has advanced dramatically in the last decade, most agencies still use a 1990s (or older) phone system to communicate with customers. As they do with many technologies, agencies and brokerages struggle to upgrade their phone system because it's expensive and the value is unclear. Let's clear up some of the confusion.
What is a phone anyway? Not long ago, telephone systems were a breed of their own: specialized equipment requiring a separate phone vendor and special connections to the outside world. Your technology staff could manage your computer systems, but you likely had to pay an outside vendor who specialized in telephone equipment. These days, however, a phone system looks more like a computer server than some mysterious box sitting in the corner. In fact, depending on which direction you go, the phone system could be entirely a software purchase that you install on your existing server infrastructure.
Under-the-hood telephone systems have converged with computer systems. They talk on the same networks using the same language as your computer systems. This convergence opens the door to a number of arguably magical features of which your agency is probably not taking full advantage.
We all know what a black or gray office phone looks like, and it doesn't have to go away. But modern phone systems are actually controlled on your desktop. It's far easier, more intuitive and more efficient than picking up a receiver and dialing a number. Don't worry, you can still do that too, but in addition there's a software widget sitting to the side of your desktop that contains a list of internal and external contacts that you define. Need to talk to someone on your team? You can see if they're available, click their picture, pick up your phone receiver and start talking. Need to conference someone else in to an existing call? Click their picture and pop them into the call.
"…the phone system could be entirely a software purchase that you install on your existing server infrastructure."
If you're leaving the office, you can set your status and have all calls sent to your cell with the click of a button. All of the features of your old phone system that required a book full of codes to use are now as easy as Facebook. The difference is dramatic.
Call Routing
You may love it or hate it, but whether you call your bank or your airline or your doctor's office you are going to experience call routing. When implemented correctly, call routing can dramatically improve the speed and personal attention experienced by your customers. If you implement only a routing tree, the experience is mediocre at best and infuriating at worst. A routing tree experience goes like this: "Thanks for calling. Press one if you are a customer …beep… Press one for claims, two for policy changes …beep… Press one for endorsement, two for cancellation…"
Nobody likes to navigate a routing tree.
Here's how to do it right. Modern phone systems can identify the incoming call, compare it to a contact list and automatically route it to the correct team before the second ring.
Magic.
Do you really need to know if it's a cancellation, endorsement or general question before your service team answers the phone? Probably not. Customers will tell you what they need in the first five seconds of the call. What makes the experience better for them is when the first person to answer the phone is also the person who can help them.
Email Integration
Many agencies are taking advantage of rudimentary email integration related to voicemail. The scenario goes like this: You receive a voicemail that you can check via your phone or dial-in from the outside world. But with every voicemail you can also get an email with a transcript of the voicemail attached. Beyond the convenience factor, this allows you to attach the voicemail to a customer file or forward it to someone outside your phone system. If you don't have this at your agency, you need it. If you do, don't stop here. This is just the tip of the iceberg when it comes to email integration.
Many phone systems support email routing as well. Here's the scenario: For anyone wishing to send your agency an email, you put a link on your webpage to info@youragency.com. Where do these emails go? At most agencies they go to a mailbox that a group of people are asked to check but rarely do. But your phone system can be programmed to accept this general mail and push it into a queuing and response system. Because the phone system knows who is available and who is busy, it can intelligently route emails to the best recipient rather than leaving them to die in a rarely monitored mailbox.
Livechat
While a phone call is still the best way to communicate with your customers, a growing segment of the business population demands additional methods of communication. Livechat is one such rapidly growing feature. Go to a website, browse information and click a button to chat with a specialist via a text chat system. This is a great way to get real answers from real people without going through the bother of calling. Livechat systems are widely available, reasonably priced and based entirely in the cloud. This makes implementation easy. A livechat capability helps drive more traffic to your website, where you can highlight expertise and initiate account rounding and cross-selling. Most livechat systems provide an integration capability that lets you record and attach chat sessions to customer files in your agency system, making this a viable communication option for agencies.
The Video Question
For many agencies, video conferencing has been on the strategic roadmap for a decade. Unfortunately, it's hard to find a viable method to make it work for all. When you invest in a phone system, you know you can use it to talk to anyone from customers to prospects. This is because phone systems are standards-based and your customers and prospects all have phones that connect to yours. The problem with video conferencing is that not everybody has the capability. While you can easily set up a system that works between your offices, your customers and prospects might not be able to connect in this way.
We're getting there, but this one still needs to simmer. Applications like Skype and Facetime are bridging the gap, and we may see widespread adoption of video communication in the next five years. In the meantime, it's worth looking at phone systems again. The improved experience for your colleagues and customers can be dramatic.