The Human Connection
A successful negotiation engages your emotional intelligence.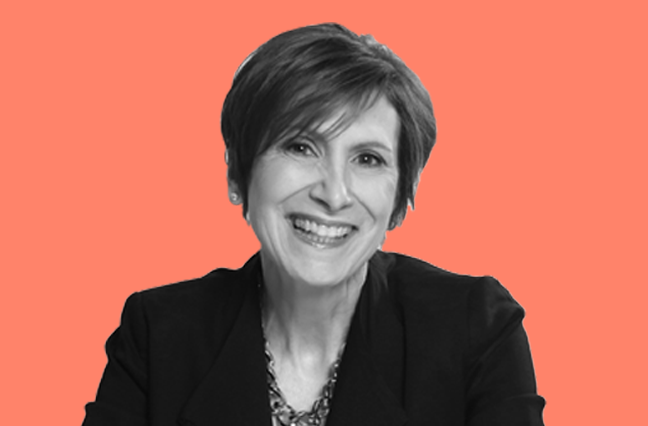 A house, your salary, a car, insurance rates… If we were playing the old game show "$100,000 Pyramid," you would say "Things You Negotiate," and you would be right. 
There are hundreds of things we could add to this list. There are those who say that everything is negotiable. We negotiate something every day, including where and when to go for lunch or dinner.
For years researchers have focused on the strategy and tactics of negotiations. Hundreds of books have been written on the skills needed for successful negotiations. We know about BATNA (best alternative to a negotiated agreement), anchor, reservation point and expanding the pie. You've heard about distributive, integrative and mixed-motive negotiations. You may even know your negotiation style. Are you competitive, accommodating, avoiding, compromising or collaborative? All of these things are important to know when entering a negotiation. But recently, researchers have begun to pay attention to the role emotions can play in negotiation.
In a Harvard Business Review article, "Emotions and the Art of Negotiation," Alison Brooks, an assistant professor at Harvard, says, "Over the past decade, researchers have begun to examine how specific emotions—anger, sadness, disappointment, anxiety, envy, excitement and regret—can affect the behavior of negotiators."
Brooks says this branch of research is proving extremely useful. Most of us can control our emotions to some extent, and having strategies for hiding or using them may be very advantageous. She provides some coping strategies for the emotions of anxiety, anger and disappointment—all of which can derail a negotiation.
Most of us can control our emotions to some extent, and having strategies for hiding or using them may be very advantageous.
Anxiety is a feeling of distress, which usually occurs when feeling threatened. Typically, anxiety surges before or at the beginning of a negotiation. The research indicates that, if you feel or look anxious during a negotiation, suboptimal outcomes could result. Brooks found that people who felt anxious made "weaker first offers, responded more quickly to each move the counterpart made and were more likely to exit the negotiations early." The research suggests people who express anxiety are more likely to be taken advantage of.
So how can you reduce your anxiety? The same way you can get to Carnegie Hall: practice, practice, practice! Training and rehearsing beforehand will sharpen your skills, which will make the negotiation process feel less threatening and will reduce your anxiety. The role-playing that occurs in a negotiations class can help make negotiation feel routine and less of an anxiety-producing event. (Just an FYI, The Council is offering a negotiations class in November.)
Anger during a negotiation, contrary to popular belief, is not a productive emotion and will not help you get a bigger piece of the pie. Those who are less experienced tend to see the negotiation as a zero-sum game: win or lose. They have what researchers call "the fixed pie bias."
This type of approach can cause anger. And Brooks says anger can escalate conflict in a negotiation, can bias one's perception and is more likely to result in an impasse. People who encounter an angry negotiator are more likely to walk away. It's critical to reduce the anger you feel and the anger you express. One way to keep anger at bay is to build rapport throughout the negotiation. Frame the negotiation in a cooperative fashion and convey you are seeking a win-win solution, not trying to get a bigger piece of the pie.
In a Forbes article, "5 Facts That Will Help You Win Any Negotiation," contributor Neil Patel suggests you frame the negotiation using the principle of reciprocity, which is one of the six principles of influence. When you go into the negotiation prepared to "give to the other party," you are expanding the pie and increasing the chances for a win-win.
If you don't feel your goals have been met, you may feel disappointed toward the end of a negotiation. Brooks says expressing this can be a powerful tool. It may cause the other party to look critically at their actions and decide if they want to change their position to reduce your negative feelings.
Research shows there is sometimes disappointment if the negotiation unfolds or concludes too quickly, leaving some participants feeling dissatisfied, wondering if they could or should have done more. So proceed slowly and deliberately.
In their book Beyond Reason, Using Emotions as You Negotiate, Harvard professors Roger Fisher and Daniel Shapiro look at the five core emotional concerns of the people engaged in the negotiation.
Appreciation—Acknowledge the other party's value and try to understand what they are saying. This will put them at ease.
Affiliation—Build a connection and make people feel you're all on the same team. This helps people collaborate.
Autonomy—Respect people's boundaries and expectations and get the other party to help generate options before making a decision.
Status—Treat everyone with courtesy and respect and recognize each individual's status.
Roles—Use people's roles to help understand their interests.
Prepare your BATNA, your anchor and your reservation point before you enter a negotiation. Don't forget to prepare your emotional approach as well.
McDaid is The Council's SVP of Leadership & Management Resources. elizabeth.mcdaid@ciab.com
Want to freshen up your negotiations skills? Join us Nov. 8-10 in Washington for "The Skilled Negotiator" workshop. We promise you'll get lots of practice!