The COVID Diaries: Reflections from China and Italy
Q&A with Yichen Zhang, Assistant Manager, Global Networks, Continental Insurance Brokers in China; Tommaso Bazzi, CEO, Bazzi and Partners in Italy; and Steven Zan, International Division Director, Assiteca in Italy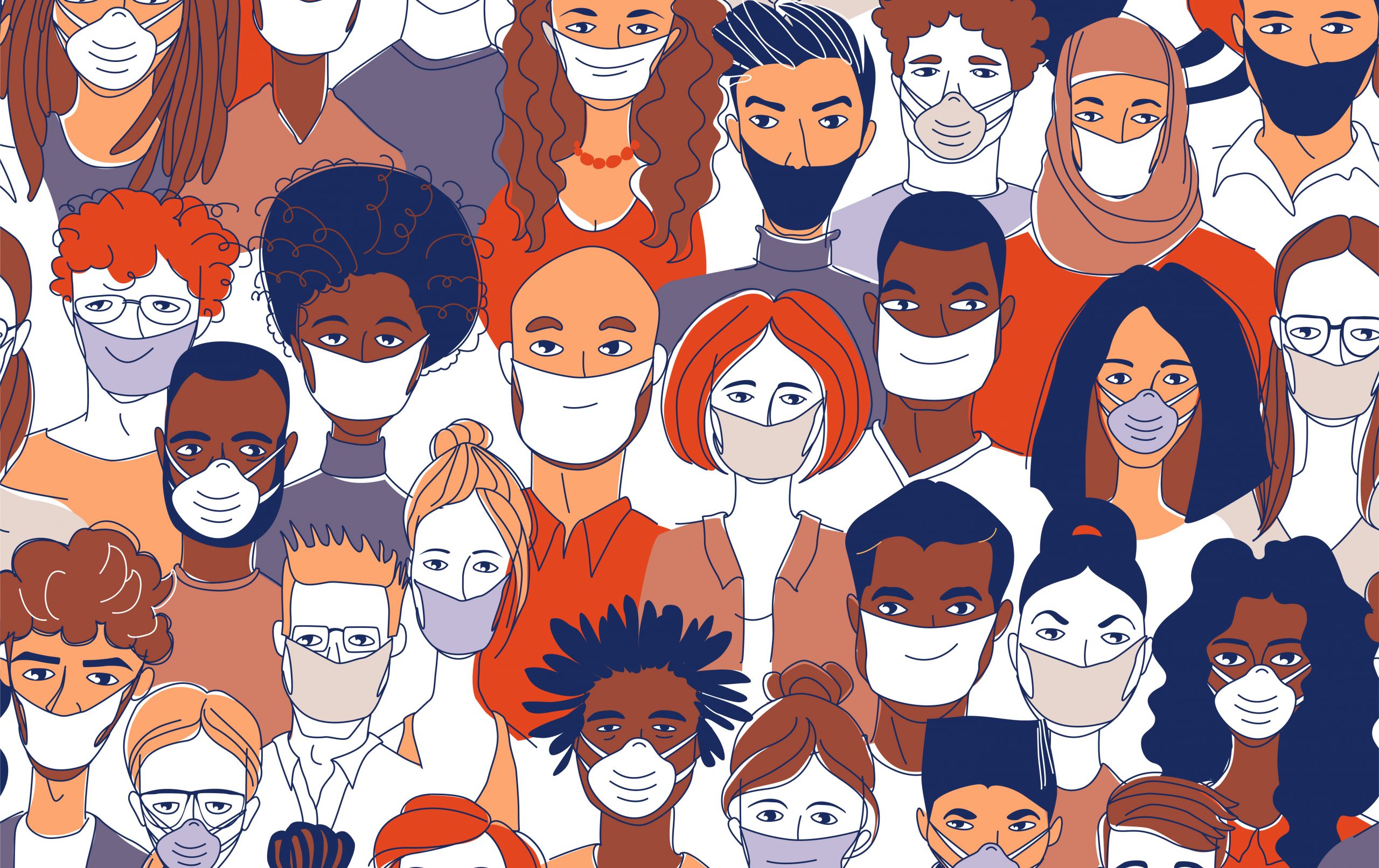 We reached out to Council members in China and Italy to see how they have been dealing with COVID-19.
Q
How did your company and your clients respond to the pandemic operationally?
A
ZHANG:
At the very beginning, the outbreak of coronavirus in China happened at a special time – Spring Festival. This made our situation different from other countries as the Chinese government initially just extended the vacation and then ordered people to work from home, rather than shutting down all business abruptly like other countries in the rest of the world. Currently, China has passed over the peak time of spread and the overall situation is now under control due to the effective measures taken by the government. Life and business are gradually moving back on track.
At the peak time of spread, even though most employees are required to work from home, we put at least one person from each department to work at the office every day. This gives us enough manpower to cope with matters which require office resources or to just answer phone calls. While working from home, we require our employees to keep the same time routine for emails, phone calls or any contacts with clients just like in the office.
As to the renewal accounts, we would contact them in advance for 1 or 1.5 months to ensure we get the necessary renewal data in time. For clients who couldn't provide data due to the lockdown, we would communicate with them to see if a policy extension was needed to ensure no coverage gap before their renewal.
Visits or meetings previously planned with clients were changed to online conference calls. Any claims filed during the outbreak would be reported to insurers as usual. We would inform insurers to prepare for the delay of claim documents provided by the clients due to the shutdown.
BAZZI: The major area of intervention has been providing the right containment actions abiding to the law, and contagion prevention on the workplace. Such measures have been keeping people distant…enabling remote working to the maximum extent. After the Decree dated 3/22, the majority of companies are now shutdown, except for those that provide for first-need goods (food, pharma, and so on) and those that are related to them. Banking- and insurance-related businesses can stay open, with the care of enacting as much as possible remote working measures. Generally speaking insurance is considered minimum service, therefore we are obliged to work. All our associates are working remotely from home: we managed to buy laptops and mobile phones for everyone right before the lockdown.
ZAN: Assiteca as well as other service companies, some better prepared than others, have been primarily operational via home working. As far as industrial companies, approximately 70% remain non operational due to Italian Law Decree which was first set to expire on April 3rd but has been now extended to April 13th. There are various measures in place to prop up the economy which in Italy has a strong tendency to be small-to-mid-size companies that would feel the pressure from a shutdown more than smaller companies.
Q
In what areas did your clients seek most advice? What kind of questions do they ask about insurance and running their businesses?
A
ZHANG:
Clients have been very interested in insurance inquiries such as whether business interruption insurance can be triggered by the coronavirus, or whether an employee who was infected can be identified as a work related injury under an employer's liability policy, etc.
Overseas clients are also concerned about the impact of the coronavirus to their local entities. Therefore, as the local broker, we would keep the latest information of our clients' business status and be aware of any problems they may have.
BAZZI: Our clients asked us whether it would have been possible, for those companies which remained open, to provide some sort of insurance coverage in case of COVID-19 infection. What they wanted was some sort of indemnity coverage that the employers could show their employees, in order to win the resistance to go to work. We were able to negotiate this sort of coverage which later became available to all brokers and there has been an interesting level of acceptance. Another question of course was whether there were some sort of coverage for the business interruption they could face because of their shutdown or their clients.'
Clients' requests are definitely reducing, we are taking advantage of this situation to reorganize our database and make new developments to our IT system.
ZAN: Some of the issues had to do with support on sterilizing their businesses where Assiteca has agreements with disaster recovery companies. From an insurance standpoint the questions have been mainly around business interruption insurance, which although in most cases does not exclude pandemic disease, is triggered by material damages and the courts are not as insured friendly as in the U.S. in terms of what constitutes material damages. Assiteca provides a wide range of consulting services and we offered initial response consultancy workshops.
Q
What new products or services, if any, were introduced to help protect your clients and keep them running?
A
ZHANG
. We stay close with the market and learn the new products introduced for the pandemic. We recommend related coverage to clients including: 1) Free insurance for individuals. Usually the limit of indemnity is 100,000 CNY per person. The policy period is 3 months and it can be triggered if the insured is diagnosed with coronavirus and dies of it. 2) Accident and health insurance including extension of coronavirus in the personal accident coverage, and communicable disease coverage. 3) Insurance for business recovery. This type of insurance covers companies for the loss incurred due to the shutdown caused by a diagnosis of coronavirus of employees after business has resumed. This product has limits on loss per day. It should be particularly mentioned that the main coverage of business interruption does not cover interruption due to the coronavirus outbreak. It can be triggered only when the communicable disease clause is extended under the policy, and someone is diagnosed within the business premises, which finally leads to a shutdown of business required by the government. However, during the outbreak, insurers are very cautious about extending communicable diseases clause. Therefore, the market later introduced the business recovery insurance to cover the loss of business interruption if someone is diagnosed after the resumption of work. But the aggregate limit is not high, which usually not exceed 150,000 CNY. 4) Extension of communicable disease clause under the employer's liability insurance. Foreign insurers are quite cautious of this extension now, but some domestic insurers are able to extend this coverage.
Aside from commercial insurance, we also pay attention to local government supporting policies and share them with our clients, including tax reduction, government-sponsored policy insurance and rent reduction.
Q
How did your health system react to these new challenges?
A
BAZZI:
As far as the health system, I wouldn't define Mediterranean countries as proactive: reactivity led to a high number of deaths. There was definitely no contingency plan in place. We have a socialized health system which reacted very well, but now is under stress because of the continuous increase of hospitalizations. Remember that COVID-19 affected for the large part the North of Italy, which is also the richest part of it. During these days we see the opening of new hospitals dedicated to the treatment of COVID-19 patients; together with the slowing of the spread we are confident to defeat this disease.
ZAN: Italy has one of the better public health systems in the world, however a pandemic such as this presented issues from a perspective primarily of intensive care beds. Italy having the second oldest population in the world has presented issues from a hospitalization standpoint and unfortunately a vast majority of the deaths are the older population.
Q
How do you think the pandemic will shape brokers and the industry at large?
A
BAZZI:
It is very hard to tell. None of us, as brokers of companies, can really say how the industry will be affected. For sure the forced remote working environment will somehow accentuate the use of video conferencing devices (which in the U.S. are largely used but not so much here). Perhaps those brokers who haven't invested a lot in IT systems and procedures have closed and perhaps might suffer some financial losses.
Regarding the market, European insurers started last year to see a hard market (not in the same way there is in the U.S.); I don't know whether this potential financial recession will affect the financials of the insurers so deeply that the hard market will move more strongly towards us.
ZAN: It will take time to see how this will change the market. Consulting in areas such as business continuity will become more important and there needs to be a market offering for business interruption insurance which directly impacts the company closures and will force many businesses to close. A government back stop solution such as TRIA would make sense.