The Amazon Effect
Your competition is anyone who provides a better customer experience than you.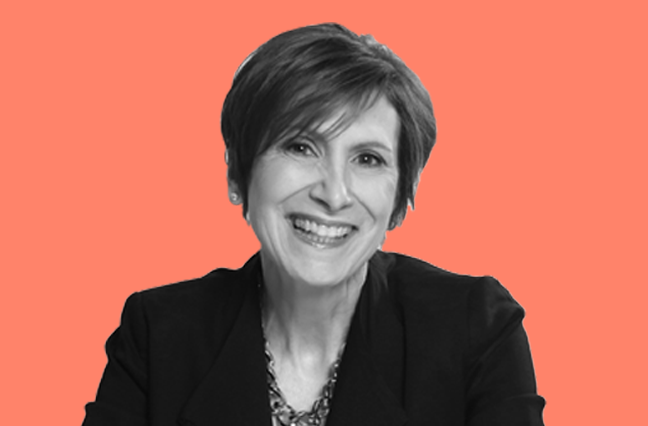 A speaker at a recent workshop described how an employee at one of her favorite department stores called to say she missed her. 
The employee told her the store's staff was surprised when she didn't come to shop in August and December, as she usually does. They were hoping to help her with her vacation wardrobe and holiday shopping and wanted her to know that clothes from her favorite designer were on sale.
Obviously they did this by mining their data. It impressed me and got me wondering how we're mining our data and what we're doing with the information. We know big data is critical to our industry. With no tangible product, data is arguably our most important asset. A recent IBM study found 74% of insurers report big data and analytics are creating a competitive advantage. In 2010, the figure was just 35%.
Did you know:
2.7 zettabytes (27 with 21 zeros after it) of data exist in the digital universe
Analysts predict 50 times more than that by 2020
90% of all data that existed in 2012 had been created in the previous two years
Every two days, according to OgilvyOne, we create as much information as we did from the beginning of time up until 2003?
Thus the BIG in big data.
So what's a leader to do? Experts agree the leader's role is to ask, "What can be done with all that data?" The ideal answer might be: turn it into information that leaders can use to make informed decisions.
In an article titled "Defining the Art of Big Data Leadership," Forbes pointed out how important leadership is to the data analytics process. Technology provides the raw material, the magazine noted, but it's good leadership that ensures data analytics is on the company's agenda.
The discussion on how to use big data has to start with your leadership. The most effective leader will understand the complexity of the business, recognize the opportunities for the best use of data and make the business case for assembling the resources needed to get the work done. It's the leader's role to transform the business.
In their new book Blue Goldfish, Stan Phelps and Evan Carroll examine how to use technology, data and analytics to drive both profits and prophets. They talk about "info-sense," the ability to use data to really understand customers as people and personalize their service. The term, coined by Trend-Watching.com, is described as a sixth sense that allows companies to learn more about their customers' needs and put that insight into action in real time.
Phelps and Carroll make clear that marketing is no longer a one-to-many function. Savvy companies will use technology, data and analytics to focus on a many-to-one marketing approach. Creating customized customer experiences is the new marketing mission.
Blue Goldfish contains a story about an Australian financial services provider called Westpac. The bank uses technology, data and analytics to gain insights about their customers so the company can understand what a "customer needs at different life stages and moments of truth in their customer's journey," the authors write.
Westpac is doing what many companies are not—using big data and little data to provide a better experience.
Phelps and Carroll write about Customer Service 3.0, leveraging technology, data and analytics to provide the next level of customer service. Doing this requires having in place both the right people and the right technology. And some of that technology is at your fingertips. Phelps and Carroll write about tools such as Charlie App and Crystal App, which help companies get to know their customers better.
Today's consumer expects a quick, consistent experience. According to an IBM Institute For Business Value report released earlier this year, 76% of consumers expect organizations to understand their individual needs, 81% demand improved response time and 68% anticipate organizations will harmonize consumer experiences.
Who do we have to thank for this? Scot Wingo of ChannelAdvisor calls this the "Amazon effect." Remember, your customers do not compare you with the broker down the street. That's not your competition. Your competition is anyone who is providing a better customer experience than you are.
Phelps notes that customers' expectations have changed as each innovation gets faster, smaller and more accessible than the last. Consumers expect faster response times, shorter wait times, more value and less cost.
Companies that use data to empower customers have an opportunity to create transformative change for their customers. This, in turn, will result in gratitude and loyalty.
Interested in learning more on how to lead your company through the data mine? I recommend Blue Goldfish. It's a short and easy read filled with interesting and useful stories, tips and examples of how savvy leaders are using data to drive profits.
I hope some day soon I'll hear a workshop presenter talk about the great customer experience your firm gave her.