Riding the Tech Wave
Risk management has a key role in our understanding of new technology and protecting against new exposures.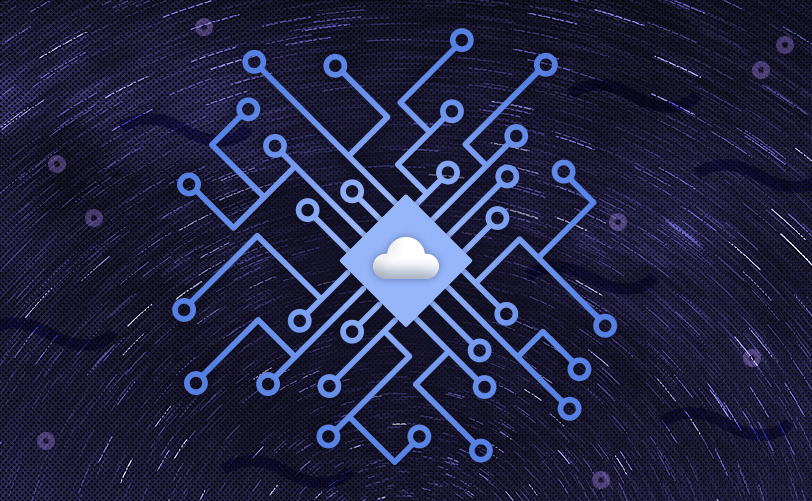 In the past decade, technology has changed significantly, transforming how businesses plan, execute, innovate and grow. Critical business tasks previously reliant on manual labor or paper processes are now completed by automated systems, connected machines and artificial intelligence. The "future" of business isn't distant; it's here.
But computers aren't infallible, and smart technologies can't eliminate liability or injury.
Risk has evolved along with business, becoming more fast-moving and high stakes. To take full advantage of technology, businesses must incorporate it thoughtfully or else operations can be interrupted, affecting a company's finances, business relationships and reputation.
Companies are quickly evolving their strategies to adapt to new competitors and changing consumer expectations. Two strategies that are increasingly being adopted across a variety of industries are the provision of sharing-economy services and the use of wearables. Both of these employ technology to expand or enhance business operations. But in the drive to compete, stay relevant and remain profitable, new risks embedded in these strategies might not be immediately apparent.
The Risks of Sharing
Sharing-economy services are no longer a novelty—they've become the norm for meeting consumer and business needs alike. In fact, according to PricewaterhouseCoopers, these services are projected to drive $335 billion in revenue by 2025. For traditional businesses, whether they want to deliver goods from one location to another or engage with vetted professional freelancers, these services introduce new ways to innovate and offer better, faster and more cost-effective service.
But they can inadvertently open the door to new risks. As an example, some retailers are partnering with sharing-economy service providers to make same-day deliveries to customers. While this strategy may help a retailer better meet customer expectations, it can come at a price. Unlike traditional shipping company models, the sharing-economy model relies on freelancers, not full-time employees, to provide services. Keeping service quality and the overall experience consistent can be challenging. If someone is hurt or property is damaged during the delivery, the retailer's brand may be on the line.
To mitigate risk, the retailer should understand how the service provider screens, trains and assesses the quality of drivers. In addition, does the provider check the safety of vehicles and ensure safeguards are in place to address driver fatigue? It's also important to ask what steps the service provider will take if it finds a driver is not following safe driving practices. Finally, are there any geographic or regulatory limitations that could impact service? For example, some states are considering putting caps on the length of time ride-sharing drivers can be on the road. As with any other third-party relationship, a contract should detail each party's responsibilities and include indemnification agreements, insurance requirements and risk transfer language so liability is placed appropriately.
By having conversations with the sharing-economy provider up front, a company can proactively identify potential service and coverage gaps as well as solutions to address them.
Communication Key to Wearables
By 2018, two million employees in the United States will be required to wear health and fitness tracking devices as a condition of employment, according to Gartner, a research and advisory firm. While first responders like firefighters, police officers and paramedics make up the bulk of the estimated number, the construction, warehouse and manufacturing sectors are also increasingly exploring wearables. From monitoring an employee's physical location, level of fatigue, or body movements while handling materials to alerting them to dangerous situations, wearable technology can help create safer, more efficient ways to work.
However, there are still challenges that could affect a business's overall financial health. A key driver of success is employees' willingness to use the technology in the way intended. Engaging employees in discussions about the reasons and desired outcomes for using the technology can help create buy-in and drive consistent and correct use. In addition, employees doing the work are often best equipped to identify the largest risks and opportunities to improve safety and productivity. By asking employees questions, a business may find that a particular wearable technology is a better fit for the operation than others.
As insurance professionals, we can help our clients understand how new technologies could affect their operations and proactively engage them in discussions to minimize the potential downsides as they move forward, but it is a moving target.
It's also important that wearables don't detract from current processes and safety practices, for example by creating distractions or overdependence among workers. A review of current employee communications and training could be beneficial to reinforce not just the new technology but also the continued importance of overall safety. Without addressing these areas, a company could find a drop in productivity, more employee injuries and increased costs.
Both of these technologies show promise, but understanding the potential direct and indirect exposures—and how to best manage and mitigate them—is critical to actually gaining business value.
Stay on Top of Changing Risk
New technologies and shared assets are empowering businesses to operate in new and different ways. But even with these opportunities, a company can't lose focus of the bigger picture and the importance of protecting itself, its employees and its customers. As insurance professionals, we can help our clients understand how new technologies could affect their operations and proactively engage them in discussions to minimize the potential downsides as they move forward, but it is a moving target. We can expect these new ways of doing business to ultimately impact legislation, regulation and liability assessments at the state and federal level. We have a long way to go before we know how this will affect jury awards and valuation, so being continuously informed is crucial to staying on top of potential adverse trends.
David Perez is executive VP and chief underwriting officer at Liberty Mutual Insurance's National Insurance Specialty operation.