Powering the Pipeline
Investing in your talent in those crucial development years is key to keeping them and growing your business.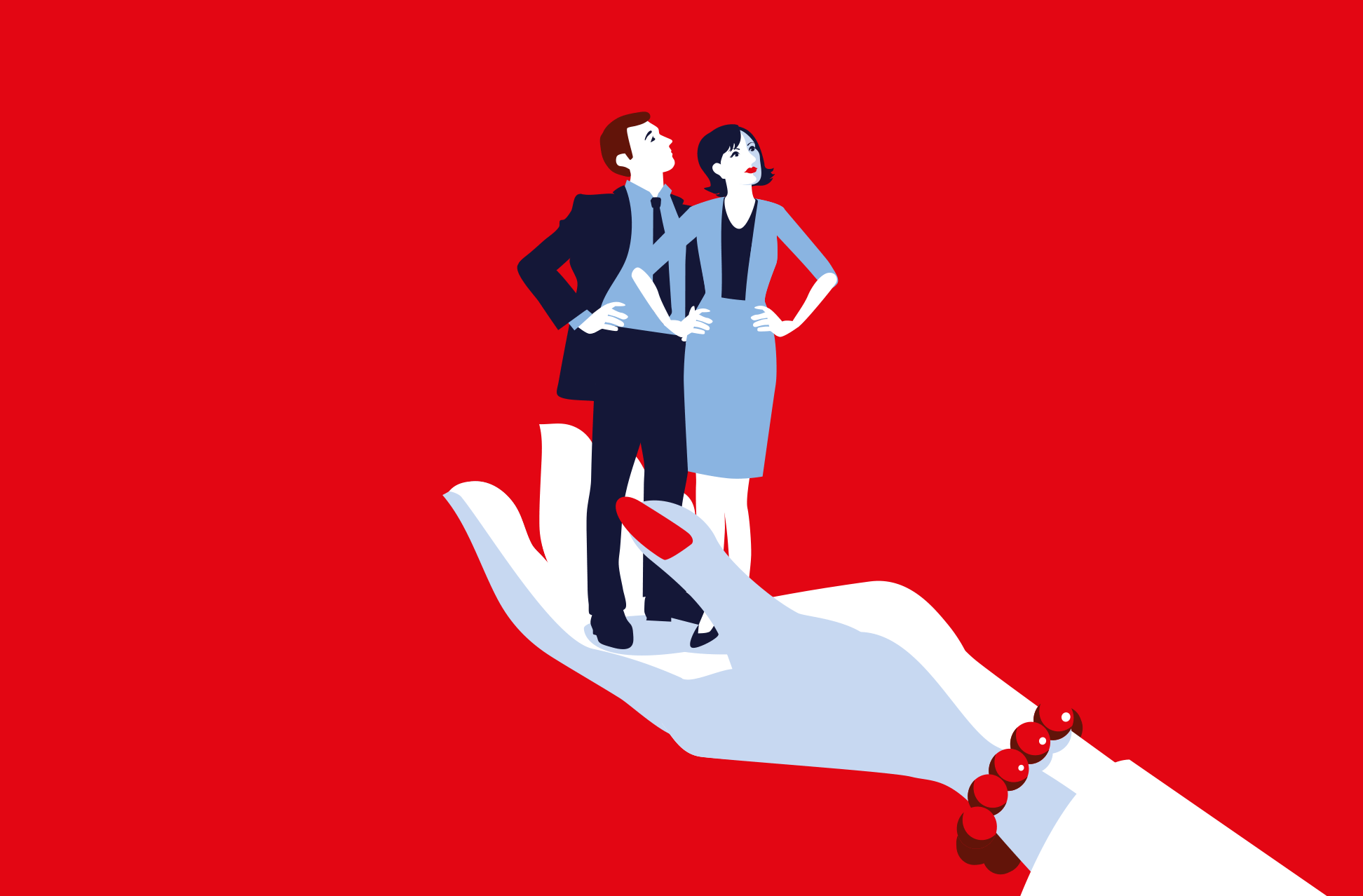 Drew Wagner says it's not uncommon for him to regularly receive unsolicited LinkedIn messages from competitor firms looking to poach him.
Each DM comes with the promise of a higher salary and new opportunity.
"I have friends in the industry who have transitioned to some of the bigger firms because of higher salary offerings, and a handful of them have changed brokers since," says Wagner, a risk management consultant at Cottingham & Butler in Dubuque, Iowa. "It seems like other brokers may have more of a sink-or-swim mentality. Figure it out within three years—if you don't hit your goals, you're gone."
Poaching is just one way brokerages are trying to address the talent gap in their firms. But as Wagner saw, jumping ship for more money doesn't always pay off.
For industries worldwide, the number one threat to growth is the talent problem.
The Insurance Professional School enables firms to help new employees transition into successful industry professionals.
The school offers a new industry designation—the Accredited Professional in Risk & Insurance (APRI)—and is open to both Council members and non-members.
To learn more about the Insurance Professional School, click here.
Talent and all that comes with it—recruitment, hiring, development, retention—tops the list as the number one challenge to growth for industries worldwide. For the commercial insurance brokerage industry, developing talent to maintain a competitive advantage has long been a pain point with no end in sight.
According to The Council of Insurance Agents & Brokers' Commercial P&C Market Survey, "recruiting and developing talent" was named the top challenge in the third quarter of 2021 by 74% of respondents. And firms have been outspoken about their inability to build new lines or products because they can't find people who know how to do the work.
Getting employees to stick it out with a firm and gain the valuable experience they need to get to the next level is crucial to the growth of any firm. But that's easier said than done.
In order for us to expand and grow, we must acquire talent at a faster rate than we ever did before. We also need leaders leading at a higher level. We can't be the best we can be without developing our people.
Ryan Michalowski, chief people officer, MJ
Ryan Michalowski joined Indiana-based MJ as chief people officer in 2016, bringing more than 20 years of experience directing human resources strategies and functions for midsize to large corporations. When he started at MJ, Michalowski says, the company had little in the way of employee training and development programs.
Today, the firm's goal is to expand to more than $100 million in revenue within the next seven years. To do that, Michalowski says, both talent and leadership training will be critical. "In order for us to expand and grow, we must acquire talent at a faster rate than we ever did before," he says. "We also need leaders leading at a higher level. We can't be the best we can be without developing our people."
Insurance is not alone in its need for more talent development. According to the 2021 LinkedIn Workplace Learning Report, an annual global survey, "upskilling" and "reskilling" were the most important focus areas in 2021 for the 5,154 learning and development (L&D) professionals and personnel managers who responded.
While employers see clear value in investing in talent, few have adequate resources to improve the training and development landscape in their firms. Cost, lack of time, lack of information on available programs, and lack of support from senior leadership were cited as the primary barriers in a recent survey by the Society for Human Resource Management in partnership with the U.S. Chamber of Commerce Foundation.
New Designation, New Strategy
These barriers are no secret to Maureen Lilienthal, vice president of leadership and management resources at The Council. For the past two years, Lilienthal has been working with Elizabeth McDaid, The Council's senior vice president of leadership and management resources, to formulate a program in direct response to this talent crisis.
"It's really necessary to build that pipeline that they need now and will need even more in the future," Lilienthal says, "so that was really the impetus for the program."
Lilienthal and the leadership and management resources team had multiple calls with Council members to understand what they were doing, where the gaps were, and what they needed, she says.
What came out of their work was the Insurance Professional School (IPS), an intensive, nine-month program designed by brokers and focused on brokers. The school combines self-paced online learning with live virtual sessions to help bring the role of risk mitigation to life. Upon completing the program, participants are eligible to take an exam to receive a new-to-the-industry designation, the Accredited Professional in Risk & Insurance (APRI).
The Insurance Professional School partners with risk management and insurance faculty at the University of Georgia's Terry College of Business—the nation's top-ranked and largest RMI program—and The Institutes, considered the gold standard in continuing education programs for property and casualty insurance professionals.
We have curated a brokerage-specific learning experience, building on the foundational knowledge that The Institutes offers and bringing it to life in a variety of ways, including video lessons, live virtual sessions, small-group assignments, and case studies facilitated by the expert faculty of the University of Georgia.
Maureen Lilienthal, VP of leadership and management resources, The Council
"The combination and the comprehensive curriculum are really unique to anything in the industry," Lilienthal says. "We have curated a brokerage-specific learning experience, building on the foundational knowledge that The Institutes offers and bringing it to life in a variety of ways, including video lessons, live virtual sessions, small-group assignments, and case studies facilitated by the expert faculty of the University of Georgia. The Institutes designs and administers the exam, providing the same rigor as their other designations."
The IPS is broken down into two modules. Module 1 is a deep dive into core commercial coverages. Module 2 is designed to give participants a better understanding of business and industry acumen, such as critical thinking, finance, relationship-building and understanding how different parts of the industry work together. "We heard throughout that the key was not just knowing the content but how it applies," Lilienthal says. "So there's a very strong focus on that."
Michalowski served on the IPS advisory committee, made up of a dozen executives from Council member firms of all sizes, which helped build the program curriculum alongside The Council's team. He says the goal for the committee was threefold: growth, development and confidence. "We wanted [participants] to be able to contribute to the value of the business within one year," he says.
Lilienthal says the program is beneficial for individuals fresh out of college or for newly hired interns, but it is also helpful for people who are hired from different industries—who may have sales or service experience but no insurance background or training to speak of.
"While it's ideal for those who are new to learn those things now and build it into their development, it's also beneficial for those who are a little further along in their career," Lilienthal says. "We have several participants who are more experienced—more than five years in the industry—but we are finding that this program is filling in a lot of gaps in their knowledge, especially if they never had formal training."
Accelerating Expertise
David Becker, president and CEO of Cottingham & Butler, sent 12 employees—from various departments and experience levels—to the school's inaugural class, which was launched in early 2021. He says he wakes up every morning and thinks about how to grow the talent base of his firm. "The only assets we have are people," Becker says. "We're constantly looking for the best way to teach them the business."
"We've experimented with carrier schools where they go for three weeks, and, the sense is, they get an incredibly intense experience but then they forget it all because they're not regularly applying it," Becker says. "So the idea of this program, which is longer term, with more opportunity to take the information, let it soak in and then use it, was interesting."
Wagner, one of the IPS participants from Cottingham & Butler, says the value of the continuous application of content and spread-out nature of the calendar was a game changer. He's been with the firm since graduating from the University of Iowa in 2017 and says Cottingham & Butler strongly encourages its staff to stay up to date with industry knowledge. Wagner is certified as an Accredited Adviser in Insurance and a Construction Risk Insurance Specialist, and he regularly takes continuing education courses for the Certified Insurance Counselor (CIC) and Customer Relationship Management (CRM) designations.
"I made a comment to our human resources manager that I think the IPS could actually replace or at least supplement the CIC and CRM," Wagner says. "I believe those are great, but it can be an overload of information over the course of just a few days with a single test at the end. It can be hard to retain that information unless you're applying it on a day-to-day basis. I think the setup of this course was much more effective in me retaining the information. Not only did they run us through the acumen and help us better understand the coverage, we would then receive real-life examples from industry experts and have to work through case studies where we could apply that knowledge. It was also self-paced, which was a major advantage. I was able to complete the modules and assignments around my schedule, which allowed me to continue doing my job. It was much more flexible compared to other designations."
Lilienthal says one of the overall objectives of the program is to shorten the learning curve for employee effectiveness. "We always hear that it takes three to four years before somebody is really validated or really up to speed and having an impact," she says. "There is a runway. It's not like you're going to hire somebody today and they're going to be up and running in six months. So our goal is really to accelerate learning so that they reach that point in a much shorter time frame."
The most memorable thing I think I'm going to take away from this program is just listening to the thought processes of other folks at other brokerages who have a different frame of mind because of where they come from and their role in their organization.
Chastity Wilson, senior account coordinator, Newfront Insurance
Wagner says the program's thorough review of coverages and real-life case study application has given him more confidence in consulting with his clients.
"I've been here for going on five years, and a couple of my co-workers that also took the course share similar experience levels," he says. "As fairly new producers and risk-management consultants, we tend to lean on the experienced people in our firm and sometimes need their support in fielding questions from our clients. This course provided some of the tools and training needed to be a knowledgeable consultant and be able to answer questions in real time, versus having to go back to someone with 10-plus years' experience and then scope the message to the client. A goal of our team is to get us younger producers to a point where we have strong technical skills and the confidence to consult the client directly."
Chastity Wilson, a senior account coordinator at Newfront Insurance (formerly ABD), had a similar experience with the program. Despite several years of industry experience under her belt, having moved up the ranks from the personal lines side of the business with State Farm, she jumped at the chance to participate.
"This is my first retail insurance experience, and on the commercial side there's so much to learn because there are so many industries and so many different coverages and the market is changing all the time," Wilson says. "I knew that receiving a designation was going to be a formal way for me to get educated and a formal way to let clients and my colleagues know that I was knowledgeable about things in the industry."
Wilson was one of six Newfront employees—a mix of service, claims and sales—to enroll in the IPS. Going through the program as a group, she says, was a good exercise in team bonding. After nine months, she says, the shared experience brought the colleagues closer together.
"There were group projects and assignments where we had to go to other departments in our own firm," Wilson says. "I might not have interacted with those teams at my firm if it wasn't for this class. The most memorable thing I think I'm going to take away from this program is just listening to the thought processes of other folks at other brokerages who have a different frame of mind because of where they come from and their role in their organization. It was really good to hear everyone's perspectives on different things."
Another benefit of the IPS program is the relief it brings to senior executives who often serve as the mentors and default trainers for less experienced brokers.
"One of the things we learned in developing the program and talking with members is that the way many of them were training and developing their newer folks was basically matching them up with somebody more senior to work with and learn from," Lilienthal says. "Having them go to a program like this helps to take that training responsibility away from the mentor. So now they're learning it, and it shifts what the manager or the mentor has to do. It becomes less about teaching and more about helping them apply what they're learning. We're hearing from managers, too, that the curriculum is demanding, it's challenging, but that's good. That's what they want for their people."
A manager's portal allows managers and mentors to stay updated on what IPS participants are doing each week. It also tracks reports and suggestions so managers can help their participants stay accountable and transfer that learning back to their day-to-day job.
Part of the Whole
Becker says the Insurance Professional School is a valuable tool, but he does not dismiss the significant work still ahead for the industry.
"If you send someone to a training program and they come back and there's no support mechanism and no apprenticeship that allows them to go and have success in their career, they're going to jump at the LinkedIn post tomorrow," Becker says. "So it's one part of a system. I do think that competitors come in and say, 'Yeah, I have a strategy,' but the strategy is to take the talent that's just getting close to validation and pay them double the validated price, because it's cheaper than acquiring the business. But what they don't have is the system of organic growth wrapped around it to help these people. Oftentimes all of us underestimate the importance of the system around us."
Wagner talks about the importance of Cottingham & Butler's system in getting him where he is today.
"That first five years they say is the grind, but if you can get to validation and develop the right habits, that's when you start to see compounded success," he says. "I'm getting to that point now where things are starting to come to fruition. The great thing about C&B is they provide us with the resources to help us grow as insurance professionals. The people in our company are willing to help young, hard-working individuals in the industry do well but only if you show you are putting in the work and trying to get better. If you dig in and show you care, you're going to get support from your team members."
Part of that support is career pathing—a strategy that helps give employees clarity on where they stand and how to move up within their company. According to the 2020 TinyPulse Employee Engagement Report, career pathing is correlated with employee happiness and, therefore, employee retention. In fact, most employees surveyed were more likely to stick around even if they were offered a 10% salary hike elsewhere, according to the report.
"I don't think the poaching strategy is going to go away for some firms," Lilienthal says. "But, especially if you look at younger folks today, they are expecting you to invest in them. I think in terms of retention, if you are a firm who is, indeed, investing in developing your talent, it says a lot about your culture. Providing a path that shows employees how they will be developed is a valuable recruiting and retention tool."
Michalowski agrees. "By relying on our strategic model of welcoming, growing, optimizing and retaining talent, we are able to minimize our attrition rate," he says. "We are purposeful about our employees' growth and continuous improvement. We want to make sure that our culture is the most important. It's our purpose and our people. That's it."

Ultimately, Becker says, poaching is a zero-sum game that amounts to worse outcomes from the industry collectively.
"The reality is we're not growing the pool," Becker says. "If you think about strategy and if, in essence, the play is to try to recruit other people's folks that are a few years in, my fear is it creates a disincentive for people to invest in young folks and bring them in.
"Ultimately, you end up with this chronic underinvestment in the industry, and, candidly, it denigrates our service experience. It denigrates the vibrancy of the industry. Fundamentally, for us to continue to do our job really, really well, we have to replace all of the people my age and above that are getting ready to leave the industry at some point. You can't just bring people into this industry from outside and have them contribute day one. This is a really technical industry.
"Developing people is a damn hard challenge, and it takes a while."