Listen. Adapt. Excel.
The art of communication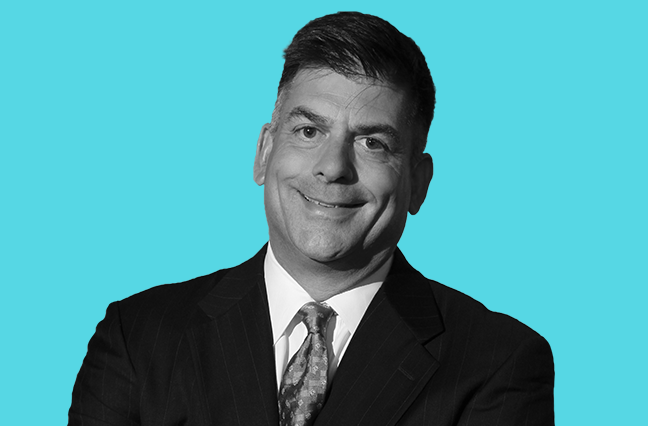 Our Insurance Leadership Forum is both my favorite and most challenging time of year. It's challenging because it takes months and months of preparation, and when you finally get onsite, it's a five-day blur. 
I used the term "speed dating" to describe it to a member's spouse on Day 3 and while he got a good chuckle out of it, I wasn't kidding. ILF takes exhaustion to a new level. Oddly enough, it's that same exhaustion that fuels me for the year ahead. It's not every day you can bring together seasoned attendees and younger minds and everyone in between to discuss the business, identify shared challenges and ask thoughtful questions. It's a unique experience that cannot be duplicated.
Our speakers this year were wide-ranging but I think all hit on a common theme—the importance of listening and adapting. You heard it loud and clear in the general sessions, from both a national security standpoint and an inside-the-Beltway political perspective, but you also heard it from people like Peyton Manning, Dr. Lakshmi Balachandra (our International Working Group speaker who is an expert on negotiation and entrepreneurship), and from many of us during our Women in Leadership event. In all of these conversations, the concepts of strong leaders and strong leadership, the importance of building great teams and the art of communication resonated.
I've said it many times before—that listening and having the ability to adapt are not only key to negotiating but are also key to forging ahead, breaking ground and being an effective leader. The best way to work with your teammates as well as your opponents is simply to listen. To put a brokerage spin on it, if you don't hear what your clients need, you won't get anywhere.
One of our features this month is on the opioid epidemic, at the heart of which is listening and adapting a treatment approach to each patient. Treating the physical source of pain without taking into consideration all of the psychosocial factors that drive chronic pain—which are personal to each patient—is making the epidemic worse. Brokers must be the ones to get this conversation started with employers because it's not happening otherwise and billions of dollars are being spent in the meantime. A new approach, which utilizes early evaluations—listening and extracting information—is changing the game.
We also have a story on blockchain, a new database technology that stores and records certain transactions. Based on the number of brokers looking at it as a potential solution to improve their operational efficiency, it may be worth a few minutes of your time for a read. While blockchain-enabled technology may not be at your doorstep yet, if you aren't listening and paying attention, it may be difficult to adapt when the time comes.
And this brings me to the topic of democracy. There's not much I can say about the presidential election that hasn't already been said or tweeted or spun through Saturday Night Live. Quite frankly, the theme here—listening and adapting—is probably the best advice I can give as we move forward. But aside from that, I think it's imperative for people not only to vote but to understand how our democracy works. I believe business has a role in making sure our employees understand that not being active citizens or not putting the time in to understand certain things (perhaps simply because they don't agree with them) sets us up for failure. One of our ILF speakers said something that stuck with me. To paraphrase a story he told, 'it's critical to be told what you need to know as opposed to what you want to hear.'
Year after year, I get on the plane home from ILF and just reflect for a bit. This time the message was clear: listen and be open enough to surround yourself with people who are smart, people you can argue with (in a healthy way) and people who will challenge you. This mindset will lead to a work environment that encourages bright people to speak up, creates a more diverse resource base and leads to healthier organizations. Sign me up.