Hungry for a Challenge
Are your millennials lazy or just bored?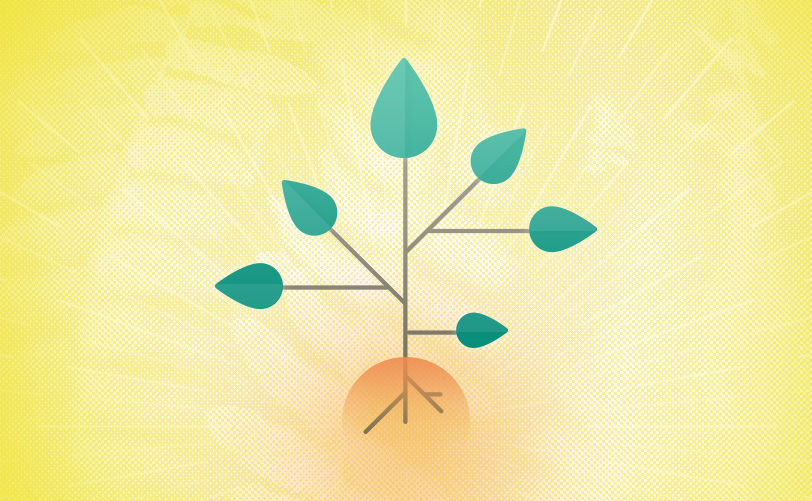 When my children were little, they would often come to me and say, "Mommy, I'm hungry." If this was not around traditional mealtimes, my first response was always, "Think for a minute. 
Are you hungry, or are you bored?" Nine out of 10 times they came back with "I'm bored." This resulted in a much different solution than just handing them a snack. This little exercise was great for all of us. It helped them become more attuned to their feelings and their ability to assess the situation they were in, and it also put some onus on me to challenge them and ensure their environment was stimulating.
This story comes to mind every time I hear someone say millennials are lazy. I can't help thinking, "Are they lazy, or are they bored?" Now wait, before you throw the magazine down and say, "McDaid, I am so tired of stories about millennials," just hang in there with me for 600 more words. A 2016 Harvard Business Review article, "What Do Millennials Really Want at Work," made some points that I thought you might find interesting. It looked at the results of six major studies on millennials in the workforce and found the studies all came to the same conclusion: "A growing body of evidence suggests that employees of all ages are much more alike than different in their attitudes and values at work. To the extent that any gaps exist, they amount to small differences that have always existed between younger and older workers throughout history." Please note, they did not say that the generations behave alike.
We all know there are some major differences there. But when you look at what people want from work, there are four key questions employees across all generations ask themselves when deciding if they should give their best effort, if they want to stay with a firm, or if they want to join an organization at all. These four questions have stood the test of time.
"Is this a winning organization I can be proud of?" Millennials, and all other employees, want to work for a successful, high-performing company that is led with integrity, competence and vision.
"Can I maximize my performance on the job?" All employees, including millennials, want to work for a company that will challenge them and make the most of their skills. They also want the resources necessary to perform at their best.
"Are people treated well economically and interpersonally?" Everyone wants to be treated fairly.
"Is the work fulfilling and enjoyable?" All employees want to derive a sense of meaning and purpose from their work.
when you look at what people want from work, there are four key questions employees across all generations ask themselves when deciding if they should give their best effort, if they want to stay with a firm, or if they want to join an organization at all.
In a 2017 Business Know How article, "Characteristics of Millennials," leadership-skills consultants report that millennials are extremely focused on developing themselves and thrive on learning new job skills, always setting new challenges to achieve.
So if one is not getting top performance from millennials, it might be a good idea to step back and ask if they might be bored. Are they being presented with enough challenges to push them to a higher level of performance? Financial advice website The Balance offers an article titled "11 Tips for Managing Millennials, You Can Create a Work Environment in Which Millennials Succeed," which suggests the following:
Provide structure. Goals should be clearly stated, assignments should have due dates, meetings should have agendas.
Provide leadership and guidance. Plan to spend time teaching and coaching millennials. They need this to succeed. The Council will be offering a workshop on Coaching Tips for Millennials in the first quarter of the year. If you would like details on this, please reach out to me.
Encourage millennials' self-assured, "can-do" attitude. Encourage them to voice their thoughts. They may have just the idea you are looking for!
Take advantage of millennials' comfort with teams. They believe teams can accomplish more than the lone ranger. You can even coach, mentor and train your millennials as a group.
Listen to them. This is an easy way to show you value them.
Millennials are up for a challenge and change. They want ever-changing tasks within their work. "What's happening next" is their mantra.
Millennial employees are multi-taskers on a scale not seen before. Without many different tasks and goals to pursue, they will almost certainly be bored.
Take advantage of their digital competence. Use this expertise to ensure your firm is technically savvy.
Capitalize on millennials' affinity for networking. Their expertise with online networking can be an asset.
Provide life/work balance. They tend to work very hard, but the hours may not fall within the traditional 9-to-5 schedule. Allow flexibility, and you'll get productivity.
Provide a fun, employee-centered workplace. Help your long-term employees make room for millennials. Millennials want to make friends in their workplace.
So if you ever feel you are not getting top performance from your millennials, check in with them to ensure you are challenging them and pushing them to be their best. The studies tell us they are not lazy, so maybe they are just…well…you get it.
And the next time you reach for a snack, be sure to ask yourself, "Are you hungry, or are you bored?"