Half Off
Half of your clients' workforce will soon be job hunting.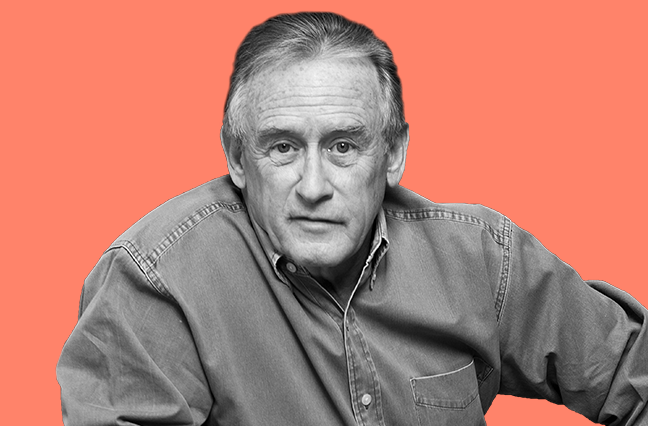 The aftershocks of the recession will undoubtedly mean that many employees, including some of the most prized and talented, will be changing jobs as they gain confidence in their own economic situation and find more attractive opportunities.
That's what a majority of HR professionals and managers surveyed by the Society of Human Resource Management conclude. Those same HR pros feel the job market will improve within the next year.
We know that benefit packages are important factors in keeping workers from seeking greener pastures, and that point was emphasized in the 2012 Aflac WorkForces Report, published in March. The report says, "One of the most overlooked and often underestimated ways to prevent or minimize these challenges is through a strategically designed, effectively implemented benefits program."
Yet the report notes that many companies are shedding, not bolstering, benefits options. The study found that 10% of companies across the U.S. are reducing their ancillary benefits choices, while many others are decreasing a portion of their options, leaving employees with fewer choices for coverage and protection.
Does this make sense? Brokers have an opportunity to help their clients avoid this talent drain by helping them understand the long-term value of a well designed benefit strategy.
Ironically, this is happening at a time when many workers are under considerable financial strain stemming from the challenging economy, while at the same time being asked to pay more for their healthcare coverage or other benefits.
"Today's workforce is increasingly carrying the burden of shifting benefits costs, yet members of the workforce hold considerably fewer resources to protect the things that matter most," Audrey Boone Tillman, Aflac executive vice president of corporate services, wrote in a letter introducing the report. The survey found that:
51% of American workers are trying to reduce debt
58% don't have a financial plan to handle the unexpected
28% have less than $500 in savings for emergency expenses, and 51% have less than $1,000.
"Most individuals are looking to their employers to educate them about all available benefits options, not just traditional benefits changes or choices, to better understand how they can have a more secure safety net," Tillman says. "It's critical for employers to effectively communicate year-round about how new benefit options, like voluntary insurance, can help with high out-of-pocket expenses associated with a serious illness or accident."
All of that is important, but consider the fact that the number of workers quitting has been steadily rising since December 2009, according to the Bureau of Labor Statistics. That does not bode well for employers.
Organizations that haven't already placed a premium on retaining top talent should do so quickly, the Aflac study says. Brokers should use this as a tool. Tell your clients that a total of 49% of workers are at least somewhat likely to look for a new job in the next 12 months, and 27% are very or extremely likely to do so, according to the survey.
How influential is an overall benefits package in a decision to leave a current employer? "Very or extremely" influential, say 34% of workers.
Asked what their current employer could do to stop them from leaving, 49% say "improve my benefits package."
The report also uncovered a clear correlation between satisfaction with benefits and satisfaction with their job overall—73% of workers said they were extremely/very satisfied with both. Only 33% say they are happy with their job but unhappy with their benefits.
"Brokers have the opportunity to help managers understand the mindset of employees and what they consider important," advises Tillman. "This helps companies provide benefit options that not only protect employees, but also create a sense of satisfaction and peace of mind."
The study says many HR execs do not offer voluntary insurance options because they assume employees would not want to purchase them. Yet 60% of employees say just the opposite. They would be interested in buying voluntary benefits.
Obviously, these benefits enable companies to effectively differentiate themselves from competitors.
More than half of employees say voluntary plans affect their job satisfaction, and half (51%) agree that voluntary insurance would affect their decision to leave their employer.
"These types of supplemental insurance policies and ancillary benefits offerings will be a greater differentiator than ever before in the battle to attract a talented workforce and protect them," says the study.
"Research like the Aflac WorkForces Report gives brokers an opportunity to do more than just sell, but to bring an added layer of value to their clients," Tillman says. "Knowing the study's key findings gives brokers the ability to cite specific information relevant to each client and help benefits managers identify meaningful areas of concern and offer the best solutions."
In fact, she advises, "It is critical for brokers to think beyond the sale and work with managers on ways they can effectively communicate year-round and how new benefit options, like voluntary insurance, can help with high out-of-pocket expenses associated with a serious illness or accident."