Dirty Little Word
What exactly is it that makes people so uncomfortable?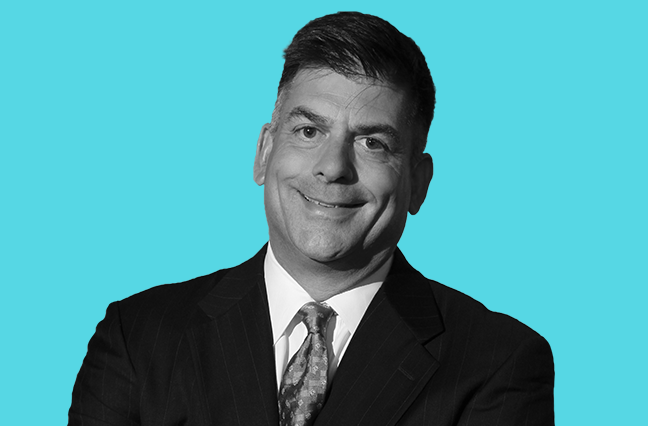 In an industry that provides peace of mind for risks known and unknown, one of the biggest threats to its future is something we're all well aware of but seemingly avoid at all costs: the ugly reality of aging.
What exactly is it about that dirty little word that makes people so uncomfortable? Are we afraid we don't have an answer for it or that we're going to insult someone? That if we ignore it, it'll just go away?
In the pages of this month's magazine, you'll read about some of the challenges aging poses to our lives and our industry—the impending seismic aging shift in the world population, the median age of an insurance producer, transfer of ownership, perpetuation planning and more. Scary stuff, sure. But let's not allow these things to get in the way of smart business decisions.
Despite our best efforts, we're all guilty of putting people into silos, and with aging that can be dangerous. In fact, our feature Too Many Curtain Calls warns that if leadership isn't transferred at some point, talent will leave, and that's the last thing we want in an industry where simply recruiting the next generation is an uphill climb.
But more importantly, taking on the aging debate by strictly examining old vs. young is a mistake. As much as we'd like to find the Fountain of Youth, the reality is that growing old is not as undesirable as it had been in the past. People are living longer, healthier and more productive lives. In the business world, that has translated to new outlooks on leadership and success, and the importance of leveraging people from all areas and ages within their organizations.
We know that succession planning is a difficult and time-consuming task (5-10 years is reported to be the norm to prepare for successful perpetuation). And generating business, balancing the budget, and hiring, training and mentoring young people doesn't happen overnight. For those firms where independence is a core value, this can be a threat.
Quickly calculate the average age of your leadership team. Higher than you thought? Lower? Now think about your own exit plan. Do the numbers you calculated fit into your strategy to manage your firm in the future? If not, you're not alone. A 2012 MarshBerry survey found that nearly 70% of agencies don't have a formal succession plan.
Succession planning however is more about perspective and less about numbers. It's balancing institutional knowledge with the next generation of talent. The key is utilizing resources we can glean at all levels and realizing what we can gain from each other. As you'll read, insurance is no longer an "old man's" industry, and that's true. But it's not all about putting the old and young into silos either. It's important to groom new people of various ages and backgrounds.
Succession planning is about balancing institutional knowledge with the next generation of talent.
We see this often among our own member firms. New (and not necessarily younger) executives are identified to fill senior level, CEO or president positions, and it's up to us to engage them. We've learned that with each new leadership class comes new blood that looks at business a little bit differently than their predecessors. Couple that with the changes we've seen over the last decade in technology, selling skills and other specializations and you get a conglomeration of no-quit focus among this new crop of leaders—young and "old."
The numbers out there are staggering and certainly do provide food for thought: More than half of today's active producers are expected to retire by 2027; the average tenure of a CEO lasts less than 10 years. But I believe the prospects for where we're going are exciting.
There is talent of all ages and backgrounds just waiting to be cultivated, trained and taught. This is our culture. This is our reality. This is our future, and it's up to us to start making necessary business decisions with a stronger focus on tomorrow—gray hairs and all.