Customer for Life
My own journey through the claims process.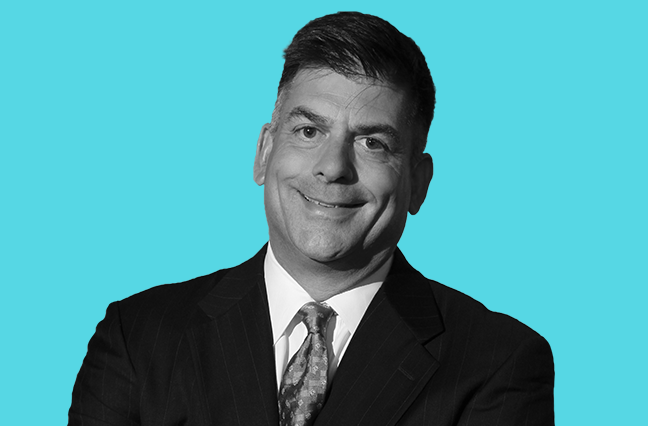 I barely had my feet kicked up when the call came. There had been a fire in our home. My heart sank.
Nearly 2,000 miles away on a family vacation on St. John Island, I felt lost. We planned the trip to avoid the gridlock caused by the presidential inauguration and to find some peace and quiet to recharge our batteries for the year ahead.
The first call came from our home security company; thankfully, our alarm system automatically alerted the fire department. It's estimated they arrived within six minutes. Then began a flood of calls from concerned neighbors. I felt in my gut that it was bad, but I wasn't prepared for what I saw upon returning home.
I think of myself as a pretty informed insurance executive, yet I felt like I had no path. The initial shock prompted us to jump immediately into action—figuring out where to sleep, where to go. I had a general idea of which phone calls to make and in which order, but I never realized how traumatizing it is to experience a loss like your home.
Even the seemingly smallest things sent us spiraling. The boys didn't have their winter coats. Peter and I didn't have shirts, ties or shoes for work. My office briefcase was gone. The kids' school stuff and family keepsakes were gone. The smell of smoke permeated everything. Even the dry cleaner couldn't get the stench out of our clothes. Days after we got home, Bobby's middle school application was submitted, soot-covered but on time. When you're uprooted and lose most of your possessions, even the best insurance can't make everything right.
Both our broker and our insurance carrier were very responsive. Our broker met us at our home. Our insurance carrier put its best adjuster on the job. They stepped up at a very stressful time and took away some of the angst. At the front end were things like lining up temporary housing and moving into a hotel.
But which expenses are picked up? Which aren't? Do I rent furniture? Does someone take charge, or is that my job? How are the contents handled? What are my coverage limits? The inventory process alone was daunting. Did we keep any receipts? If asked, could you name everything in every closet, drawer or cabinet?
There were emails, phone calls, texts, appointments with contractors, meetings with architects. As days passed, the steps became a little clearer, and we outlined the three buckets—our dwelling coverage, our contents coverage and our living expenses coverage. But then the questions came creeping in again. What is an environmental hygienist? What's a demo contractor and what does he do? Whose job is it to find the rebuild contractor? Should we use a restoration contractor or a custom builder?
Fire officials suspect the cause of the blaze was electrical, although even that is unclear. The fire started between the kitchen and the family room and ran through the walls to the second level. The downstairs sustained the heaviest damage, but even the upstairs bathrooms were ruined. What were our options for the things that were damaged by water and smoke?
Insurance is designed to make you whole after a loss. But the real opportunity for brokers is all the details in between. When clients are not sure who's in charge of what, it's your chance to walk them through the process and leverage your relationships. From the moment we got the call that there was a fire, there was no road map, no direction. That's the broker's opportunity to have immediate and clear instructions of what to do. That's the broker's opportunity to make a customer for life.
It's interesting to head an insurance organization for more than 20 years and talk regularly about what we do and then see it all play out on my own journey through a claim. In every detail, I could see and feel the importance of customer service, customer experience, strong relationships and trust. Your clients are used to a high standard of service. They want information and need as little disruption as possible. They want, and deserve, all the touch points along the way—especially when their heads are spinning. Remind your colleagues about what really matters. It can make all the difference.
From the moment we got the call that there was a fire, there was no road map, no direction. For brokers, there is a huge opportunity to make a customer for life.
As I continue to work through how to handle everything, including the months of renovations and repairs we have ahead of us, I'm admittedly still feeling a bit scattered. An incident like this is all-consuming. I wasn't prepared for it. This was a very personal experience with very personal loss, including our three-year-old dog, Cesare.
I'm not sure how long it will take us to get over the emotional impact of the fire, but I can tell you that working with great teams of people will certainly help in our journey to put the pieces back together (and I assured young Bobby that it was going to take a while, but he would be sleeping in his featherbed bed soon enough).
I hope you will indulge my personal reflections here but also take away the real message: the last mile with any customer, including an insurance guy, is the most critical.