Build It and They Will Come
We must grow, wander and innovate to keep pace with business transformation.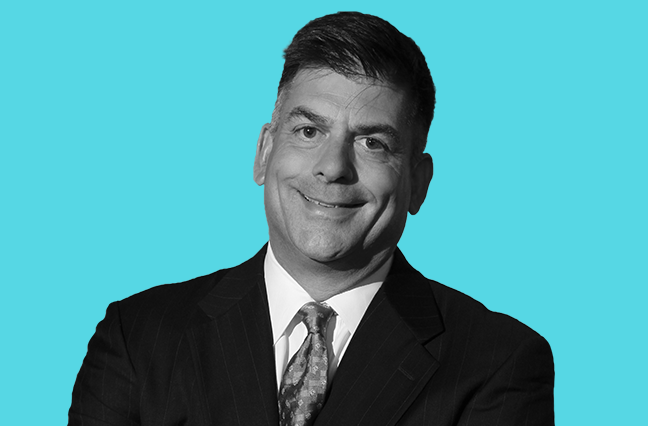 A builder's mentality helps us approach big, hard-to-solve opportunities with a humble conviction that success can come through iteration: invent, launch, reinvent, relaunch, start over, rinse, repeat, again and again. They know the path to success is anything but straight.
As we round the corner past the midway point of the year (boy, did that fly by!), I thought it was an appropriate time to engage you on this idea of having a builder's mentality. Reread the quote above and think about your business. It's brilliant, right?
It should be—it's one of the many tried and true takeaways from Jeff Bezos's 2019 open letter to Amazon shareholders. I look forward to Bezos's letter every year. Each missive offers invaluable insight into his philosophy about customers, innovation, success, failure and the way of the world—all of which can be applied to any business and any leader.
Bezos's maxims—to approach things with a "beginner's mind," to listen to your clients, to "wander" on their behalf, to take risks, and to be customer obsessed—can and should be applied to what we're seeing in the world of healthcare right now.
Our industry—and the benefits sector in particular—continues to lag behind the pace of creativity and innovation our clients want and need. Think about the lack of real transparency in healthcare costs. Think about our inability to confidently turn data into useful information to better engage the customer. Think about whether we're truly keeping up with tailoring benefit plans to meet the needs of the rapidly changing workforce.
Bezos regularly talks about listening to your clients and anticipating things they don't know they want or need. That's what he means by creating a culture of builders, people who are curious and who like to discover the obstacles and opportunities where you can make inroads in your business. Testing new ideas and wandering to find solutions, even if they fail, is not something we should be afraid of (this of course is easy for Bezos to say). But his point is we must invent on behalf of our clients. "The biggest needle movers will be things that customers don't know to ask for. We have to tap into our own inner imagination about what's possible."
This year's Employee Benefits Leadership Forum provides an excellent platform to do just that—to bring fresh thinking to the table and be customer obsessed. As the national debate about healthcare access, data, cost and choice churns on, we have an opportunity to figure out ways to collectively deliver better options and drive higher-quality care. We need to build our own culture of curiosity and come up with some thoughtful solutions.
Technology, data and customer expectations are in the process of creating an entire business transformation, and the pace of change is not slowing down. We have to grow, to wander and to innovate. And we have to find actionable ways to deliver even greater value to our clients.
So tap into your builder's mentality and know that, if the road ahead appears wayward and bumpy, you're probably on the right path.