Boosting Retention of Millennials
When things weren't working, Liberty Mutual recreated its approach to mentorship and came out a winner.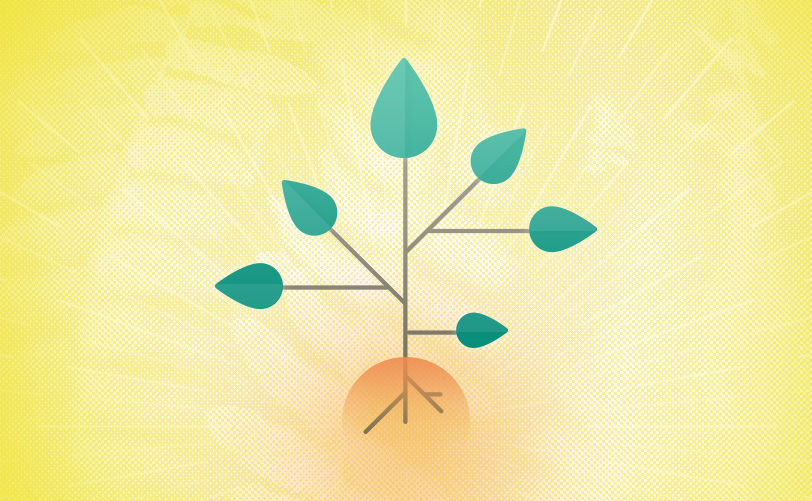 For newly hired employees in Liberty Mutual's commercial insurance claims offices, first-year turnover rates were on the rise.
This made it more difficult to maintain our high standards for service delivery, placed added responsibilities on our existing staff and required HR to quickly repost positions we thought we had filled with the right candidate.
It was obvious we had to reinvent our hiring process.
In so doing, we uncovered key lessons about attracting and retaining millennials. Our new method, which helped fill 70 positions in one claims operation quickly and retain all but two of our new hires, is now standard throughout our commercial insurance claims organization. In fact, millennials have succeeded baby boomers as the largest segment of our U.S. workforce.
This trend will soon be magnified throughout the insurance industry because our average employee is older than in other industries and job growth remains strong. Those two factors are projected to create 500,000 openings by 2022.
And while our collective need for the next generation is great, we face two big obstacles: Millennials are largely unfamiliar with our industry as a career destination, and their values and desires differ from those of their parents' generation.
Millennials crave real-time feedback and positive reinforcement, growth and development, flexible work that balances career and life, and work connected to the greater good. And they are comfortable speaking up for themselves.
It is this last trait that may have given them somewhat of an undeserved reputation. We've all heard the stories of millennials' parents calling bosses to discuss performance reviews or of Gen Ys jumping from job to job seeking promotions. But these are likely the same urban legends older baby boomers told as younger boomers came into the labor pool and climbed the management ladder.
As an industry, if we want to benefit from the next great generation's tremendous education, technical savvy, fresh perspective and inherent energy, we must adapt workflows largely developed for boomers to better meet the needs of millennials. In the end, creating an inclusive, engaging work environment benefits all generations.
When updating our approach to hiring, training and retaining millennials, we focused on recruiting, career mobility and manager development. The first recruiting challenge? Helping millennials decide if and how they might fit into the insurance industry in general and commercial insurance claims specifically.
We continue to recruit candidates from top colleges with strong GPAs and interpersonal skills. But we now use recently hired millennials to help their peers better understand the industry, what they'll do in an entry-level job and their potential career paths. Millennials, like everyone, learn best from their peers. So who better to summarize the benefits of the insurance industry as a source of diverse and rewarding professional opportunities than someone who recently took the journey?
We implemented ways to engage new hires with employee peers to help them move from a theoretical understanding to a practical application of their new role. We found retention rates rose significantly compared to our traditional onboarding process.
Throughout the new process, we highlight the value proposition we offer employees. We outline our commitment to deliver creative and dynamic work and explain a range of formal programs across our organization to help employees gain skills to advance. We also highlight for new hires our rotational program that lets claims staff experience a range of operations and coverage lines. This ranges from managing complex general liability claims to performing sophisticated data analytics. And we provide mentors who share their knowledge and experience with our new employees, easing the transition and immediately ensuring new hires feel welcome and a part of the team.
Little things are important, from helping new employees understand where the cafeteria, bathrooms and printers are located, to having regular meetings with managers to discuss performance and answer questions. We treat them as we would a new client. Understanding and exceeding expectations builds long-term, mutually productive relationships.
Perhaps the biggest draw is when we take our 30 top-performing claims employees, divide them into teams and let them work on a major business challenge facing the operation. A senior claims leader coaches each team, and at the end of the assignment, each team presents its results to the claims organization's senior leadership team. Such projects provide millennials with the chance to solve major business issues and offer a high degree of interaction with senior claims leadership.
We discovered the transition from individual contributor to manager can prove difficult. We found poorly performing front-line managers had turnover rates three times greater than their peers. New managers now go through a formal onboarding process based on best practices and key lessons learned by top-performing managers. We also created a manager development program and require every new manager to participate in a formal monthly mentorship program.
We've seen two big benefits from our new approach. Turnover rates for new hires fell significantly, and their engagement scores rose markedly.
Our success stems from adapting existing workflows to meet the needs of millennials. That approach can actually create an attractive work environment for all employees. This sometimes requires innovation. Other times, just repackaging. But we always seek complete transparency.
There are no guarantees our approach will work for everyone, but it sure has worked for us.
Our success stems from adapting existing workflows to meet the needs of millennials.
Bendtsen is vice president, Claims Shared Services, managing a team of 750, and she is a millennial. cheryl.bendtsen@libertymutual.com