Appreciation Is Forever
We all share in the responsibility of shaping the future.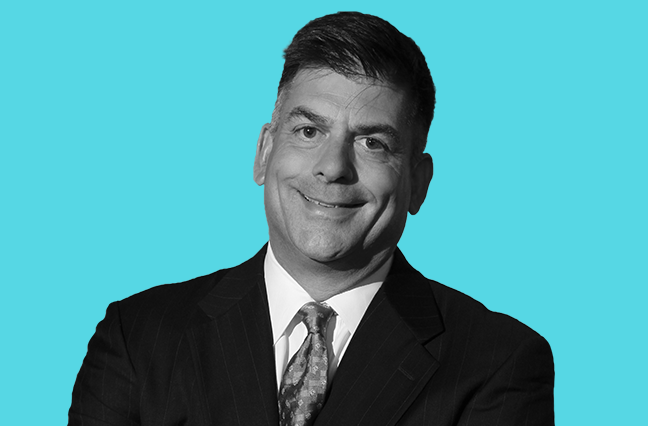 It was one of those mornings. The news was depressing and distressing. The political rhetoric dominating the airwaves left me drained. I was in a rut—until I saw the letter.
"My experience was truly amazing," it began.
Handwritten on Council stationery was a heartfelt thank you note from one of our interns. It spanned the front and back of the paper. It was sincere and real, and it gave me perspective. "I felt like I was a valued member of the team and my thoughts and ideas were always taken into consideration." I smiled inside and out because I knew our organization and our people made a difference.
"I hope you continue this wonderful program in the years to come in the hopes that others can benefit from their time here as much as I have," the note concluded. Little did I know those sentiments would be the first of many to cross my desk over the next week as each of our 13 students packed up to go back home one last time before school started again.
The importance of a good internship is not lost on me. I started in this town as an intern. Most people do.
I know that committing six or eight or 10 weeks of your life to work over the summer in an unfamiliar place is a lot to ask, especially when the beach is calling. There are plenty of "internships" that comprise nothing more than filing paperwork and simply staying out of the way. Good luck getting your kid to be enthusiastic about the next internship opportunity after an experience like that. When we set out to establish our internship program a few years ago, we made sure there was structure, purpose and a long list of meaningful work that we needed help finishing before fall.
This year's group conducted research to fill our prospect pipeline, worked on revamping our quarterly commercial property-casualty survey, combed through websites and directories for information on key congressional contacts, attended and reported back on various hearings on Capitol Hill, gave new life to some of our webinars and PowerPoint presentations, and poured through topic after topic and fact after fact for various government affairs and
Leadership Academy assignments. The work they did will no doubt benefit you and your clients.
We had students from schools large and small pursuing different fields of study. They learned how a professional workplace operates, how to communicate effectively with others, overall knowledge of the industry and how it operates, and that insurance is exciting (their words, not mine).They were assigned to specific departments within our office based on their interests and majors, but most all of them worked across disciplines and were able to get an overarching feel for the role an association plays for its members.
Their ideas were valued. Their quirkiness was embraced. Their youthful spirit was contagious. In an otherwise hot and humid D.C. summer, they brought energy and smarts.
Their ideas were valued. Their quirkiness was embraced. Their youthful spirit was contagious.
At home later that night, I sat silent and tried to soak it all in. Our interns this year reminded me of the bigger picture—that we can all shape the future of this great industry and truly share in the responsibility of doing so.
Year after year, interns come to us anxious and vulnerable and leave us matured and ready to experience the world ahead of them. It's an awesome feeling to play a part in that transformation.
The note remains on my desk. It serves as a reminder that ruts are only temporary and appreciation is forever.