A Moveable Office
Cloud computing lets you work anywhere, anytime and on any device you want.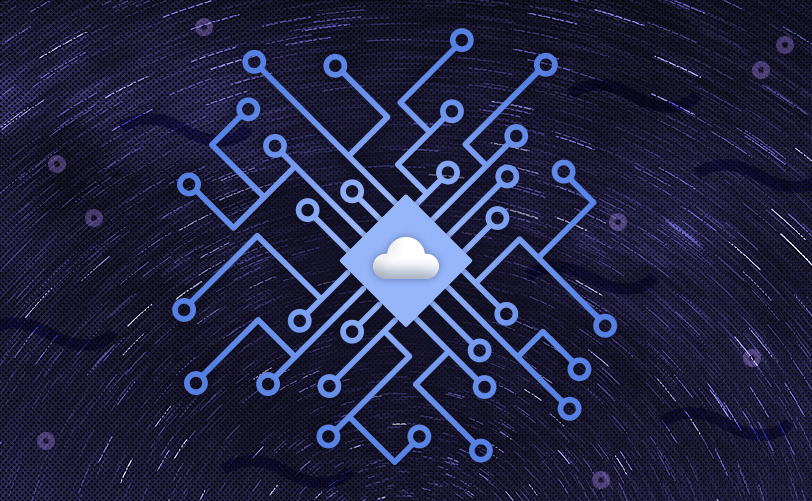 When she wants to study, college student Joanna Dominguez heads for the cloud.
The Rutgers University sophomore uses Apple's iCloud online storage to save her course materials and access them on the go, without having to lug around her laptop. Whether she's at home, in the library or a computer lab, Dominguez just logs on to an available computer and starts studying.
"If I'm studying for chemistry class, I can download the slides. I can edit them and make notes, and I don't have to email them to myself," Dominguez says. "It enables me to work and study from anywhere. And it's really convenient."
In medicine, more healthcare providers are turning to the cloud to store images remotely and access them via mobile devices.
"Using AT&T Medical Imaging and Information Management, providers can store, access, view and share patient medical images and information inside hospital systems and outside with referring physicians and other authorized facilities over a highly secure infrastructure," says John Potter, vice president of As-a-Service Solutions for AT&T.
At Boston-based Liberty Mutual Group, some claims and development staff are working in the cloud using "virtual" Windows 7 desktop software on iPads and "thin client" devices. The desktop is virtual because the software actually runs on an in-house computer server, not on the device.
"It gives me a lot more control over the environment, including security patches and operating system upgrades," says James McGlennon, the chief information officer at Liberty Mutual. "I can make sure a user's system is fully patched and up to date at all times. And because the data remains inside the data center, I'm less worried about losing the data."
"Because the data remains inside the data center, I'm less worried about losing the data."
Those are just a few examples of how cloud computing is transforming the way we live and work, even as it creates new opportunities and challenges for all businesses, including insurance. But let's not get ahead of ourselves. First things first: What, exactly, is the cloud?
"The cloud is any application that's accessible over the Internet," says Celent senior analyst Benjamin Moreland. More broadly, that includes remote storage; software and applications accessed over the Internet; and raw computing power. In some cases, cloud computing covers existing technology, such as the client portals familiar to insurance brokers. That means a broker could work from his living room on a home computer rather than a company laptop loaded with proprietary software.
In many areas of daily life, content in the cloud is also quickly replacing physical products, so why should the office be any different? Fewer people have newspapers landing on their sidewalks. Instead, more than a quarter of Americans now get their news on mobile devices, the Pew Research Center estimates. Book readers are deserting bookstores in favor of downloading e-books, and millions of viewers are streaming movies online instead of renting or buying DVDs. In retail, more customers will be paying with a "wallet in the cloud" as stores such as Home Depot and others start accepting payments via smartphone using services such as PayPal.
My Cloud
The "personal cloud," says Forrester analyst Frank Gillett, represents a new battleground between leading technology companies such as Apple, Google and Microsoft. One major impact of the trend is the decoupling of data from specific devices.
"With the personal cloud, with my files living on services online, I have to think less about what document is where, and I can just work with it on whatever device I'm in front of, particularly if it's my own," Gillett says.
A major driver of the move to personal cloud services has been the huge increase in the number of mobile devices. More than half of U.S. consumers now use smartphones, according to Nielsen, the consumer research firm. Networking giant Cisco predicts that the number of mobile-connected devices will exceed the world's population sometime this year. The way we use smartphones in our daily lives is crossing over to the workplace and increasing demand for cloud-like services from employees.
"Consumer smartphone usage has created expectations for an app-centric user experience at work," says AT&T's Potter. "Users want slick, intuitive interfaces, easy-to-use business apps, and they want to bring their own devices to work."
Liberty Mutual, for instance, is working with employees to enable them to use their own mobile devices for some work functions.
"We're probably close to 1,200 people who bring their iPhones and iPads so they can get their email, calendar and internal websites on personal devices, which gives them a lot of flexibility," McGlennon says of Liberty Mutual's work force.
San Francisco-based brokerage Woodruff-Sawyer & Co. allows employees to access email from their own smartphones and tablets using a solution from Good Technology that encrypts data in transit and keeps it in a secure "container" separate from personal information on the device, says IT Director Jerry Chow. If need be, Chow says, "You can just wipe out business data. Everything else remains intact."
Those kinds of programs are just the beginning.
In the office, mobile devices and PCs will soon learn to work together seamlessly through the use of what Gillett calls "frames," or displays that include wireless docking stations, enhanced processing power and a variety of sensors for gesture, voice, motion, temperature and even emotion.
"Imagine you're working on something on your tablet and you realize, 'I need to write a long answer, or I want to look up some information,'" Gillett says. "You can walk over to your PC, which automatically knows what you're working on and calls the session up."
$4,900 An Hour
As public cloud services proliferate, businesses are following the lead of consumers and entrusting more of their digital operations to the cloud. Online retailer Amazon has a huge and rapidly growing side business renting software, storage and computing power on its far-flung server farms for start-ups and established businesses alike.
The ability to tap into computing power at will is a huge benefit for smaller firms and start-ups that can now rent IT infrastructure, as needed, instead of having to buy it. Earlier this year, computational chemistry researchers Schrödinger and Nimbus Discovery used a virtual supercomputer assembled by software firm Cycle Computing on Amazon's cloud to screen 21 million molecular compounds against a possible cancer target in less than three hours. The cost: less than $4,900 an hour to rent more than $20 million worth of hardware.
For smaller brokers and agencies looking to grow, cloud solutions may make sense for the same kinds of reasons.
"If you're a small broker," Chow says, "you may want to outsource your infrastructure or a portion of it," such as a data file management system. "One, you don't need to keep a team of IT staff to help manage your infrastructure. Secondly, it's part of the business continuity disaster recovery method. There's no need to keep redundant systems to continue your business after a disaster."
Chow notes that the firm's agency management system and client portal from Applied Systems synchronize every night and back up their data. "It's a business continuity mechanism that protects our clients' needs," he says.
For long-established businesses with existing large IT infrastructures, the advantages include being able to add computing power, storage and software on an as-needed basis and to use existing hardware much more efficiently.
"Based on our work with thousands of businesses, we estimate that about 70% of corporate information technology infrastructure runs on customer premises with less than 20% utilization," Potter says. "The cloud helps companies avoid wasted investment on idle resources."
That point is especially attractive to carriers. With their extensive computing assets, insurers can create their own private cloud utilizing excess capacity by running a variety of programs separately and simultaneously on a single computer server in what is known as virtualization.
"Essentially, the cloud is about building your infrastructure by units of compute power," McGlennon says. "The cloud is extremely attractive to us from a cost, flexibility and asset utilization perspective."
Cost Savings
Liberty Mutual, which runs a half dozen mainframes and thousands of servers, began building its private cloud two years ago and has seen significant savings.
"It means you buy fewer boxes, and you can reuse things," McGlennon says. The private cloud model has raised the carrier's server utilization rates from around 10% to more than 50%, while cutting hardware costs by 40% to 50% and power and cooling costs by a factor of 20 or 30, McGlennon says.
At the same time, being able to share computing power from existing infrastructure means that development projects that might have needed a month to get IT resources can get underway much faster.
"We've been able to reduce that 30-day-plus time frame down to sometimes hours, depending on the exact characteristics of the cloud environment they're looking for," McGlennon says. "It's more a time-to-market and cost play in that sense."
Those advantages cross over into rolling out and ramping up new products.
"If we want to launch a product in one or two states, we can estimate the load on that infrastructure, only provision what we need, and continue to provision the infrastructure as we add states, add channels or add additional volumes," McGlennon says.
Cloud computing not only helps insurers and brokers move more quickly, it allows them to spend more time and money on their main business and less on computer hardware.
"Cloud computing gives insurers the ability to break away from heavy IT infrastructure and enable applications via multiple devices worldwide," says Mary Pilecki, the director of global campaigns and financial services marketing for Oracle. "It helps insurers spend less time and money focusing on IT and more on their core business."
For instance, insurers can save significantly on call center infrastructure while providing a more consistent customer experience across all of their sales channels.
"Customers want the same answer, whether they walk into their broker's office, call the 800 number at 9 p.m., or check the Web on a Sunday. They also want to be able to communicate through Facebook and Twitter," Pilecki says. "This is all made possible through the cloud—enabling a single source of knowledge regardless of channel."
Cloud Cat
When catastrophe strikes, cloud computing can help by enabling employees to work remotely.
"Even if the insurer's head office is in the middle of the disaster zone, the company can still do business thanks to remote networking," Pilecki says.
In addition, insurers may turn to cloud computing for backup IT resources in disasters.
"In the claims area, some of the carriers have cloud overflow solutions," Moreland says. "When a big catastrophe hits, they have to quickly ramp up to be able to handle the increases in load."
For smaller brokerages, cloud computing allows them to add IT capabilities without incurring many of the costs associated with buying and maintaining hardware. It also gives them access to sophisticated technology capabilities, such as the powerful analytics that the biggest brokerages use in areas such as micro-forecasting and storm tracking.
"If I'm not one of those huge players, it makes it pretty tough for me to get access to those things that could let me be much more precise in how I mitigate risk, how I price risk, whether I take on risk or not," say Mark McLaughlin, director of strategy for IBM's global insurance industry. "So cloud is potentially a little bit of a leveler."
Cloud computing can also improve security for employees on the road, allowing them to work remotely over a secure connection, rather than copying data to a laptop or disk that may be lost or stolen.
"You've got underwriters…you've got claims adjusters, you've got distributors out in the field talking to the customer directly, and they all need access to a number of databases and a number of applications," McLaughlin says. "I'd much rather log into the system that I can guarantee is secure versus shipping data out in the field and have issues potentially with data loss and unauthorized access."
That said, security concerns remain, including determining where the data is physically being stored on public cloud services.
"Vendors are storing data all over the world. The vendors are in Iceland or India or China or Russia," says Payal Mehrotra, product manager for security firm Sophos, which recommends that consumers and businesses encrypt sensitive data before putting it in the cloud. "You need to know where your customer data is being stored."
As they work out the risk/reward scenario, insurance carriers and brokers are taking a cautious approach to the cloud, with many focusing their initial efforts in the areas of testing and development.
"I characterize it as putting their toe in the water and learning to swim," McLaughlin says. "Most insurers and brokers recognize the importance of integrating cloud into their future technology outlook."