Wine Subscriptions For At Home and On The Go
The wine is shipped directly to your doorstep, a bonus as the pandemic rolls on.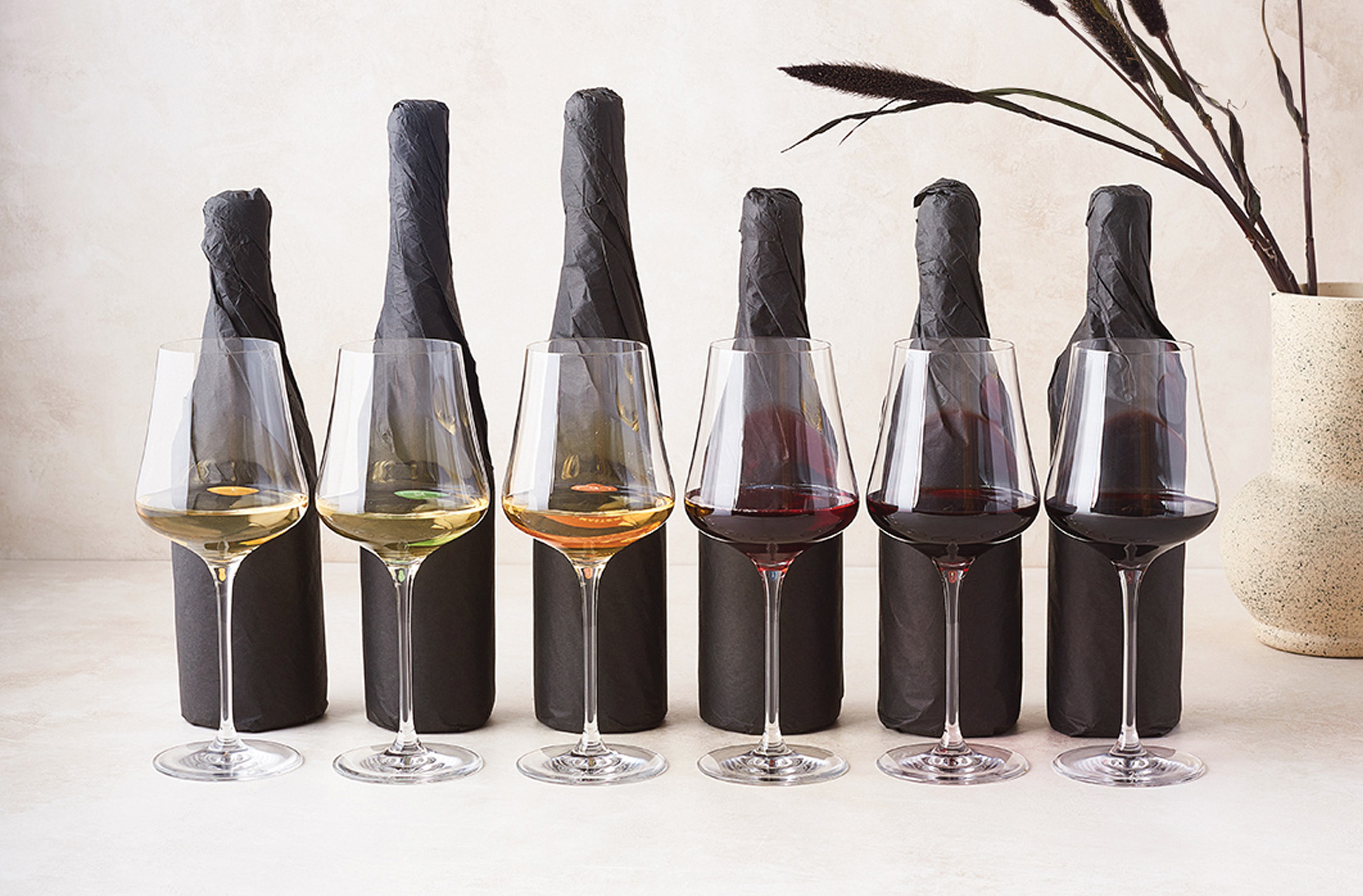 "I cook with wine. Sometimes I even add it to the food." —W.C. Fields, circa 1930s
Lingering dinners with plenty of wine will most likely be on the agenda during your remote work playcation. Even if you have your favorite wine shop back home, a wine subscription can be a wonderful way to explore unusual and rare wines that are not widely available or to learn about wine if you're dipping your toe in the grape vat for the first time. Sign up now to take a case to your home away from home.
SommSelect Monthly Wine Club was founded by master sommelier Ian Cauble, of Somm documentary fame. He and fellow somms handpick the sustainable wines from family-owned producers. Choose from "The Explore 4," four bottles by theme; "The Somm 6," six bottles from new producers (comes with tasting notes and pairing suggestions); or "The Blind 6," six bottles wrapped in black tissue paper and numbered for an authentic "blind tasting" experience (includes notebooks, instructions and tasting notes written by Ian himself). $99, $199 and $220 a month respectively.
Primal Wine Club features artisanal wines from around the world that embrace new styles and winemaking practices. The focus is on natural wine made from biodynamic and organic grapes. You can choose from red (still and pét-nat), white (still and pét-nat white and orange) or mixed, which also includes rosés. Boxes come with three, six or 12 bottles at a cost of $85, $155 and $285 per month respectively. Shipping included. Cancel anytime.
Splash Wine Subscription offers high-quality classics, offbeat bottles and creative new releases at an approachable price. There are several subscriptions to choose from—monthly, every other month, quarterly—each offering a range of price points: standard (good value wines with broad appeal), vineyard (complex wines from some of the best vineyards) and cellar (all reds that you can drink now or store for later). Subscriptions begin at six bottles a quarter for $59.