Wanderlust: Spain
It's the simple things.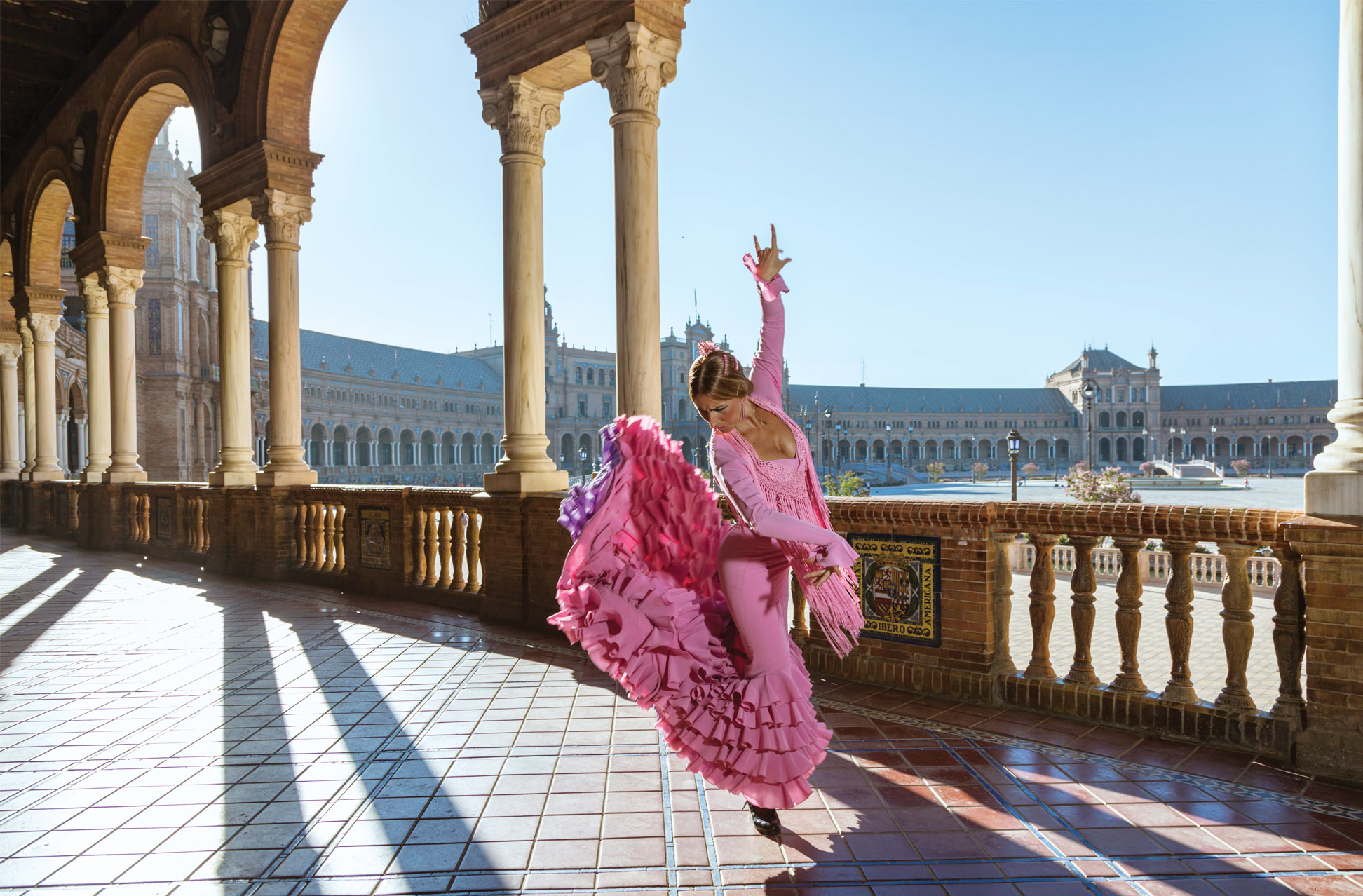 Spain is a land of passion and tradition, of charm and personality. Spanish people enjoy the simple things in life: long meals, good wine and much-needed naps.
And while any visit here will give you plenty of options to enjoy those life enrichments for yourself, there's much more to pursue.
Flamenco dancers and montera-capped matadors twirl in a sea of flowing fabric. The grandeur of architectural art reaches to its fullest potential. The sun's rays burst over the Pyrenees and the cobalt-blue Mediterranean waters dance upon hidden coves across Costa Del Sol. There is a magical element here that is undeniably bewitching in the best sense.
Life here is celebrated; it's a party, a fiesta, that every traveler should experience at least once. When you do visit—which you can do now since the country is currently open to vaccinated travelers—there are some highlights to aim for.
When to go Spain is a year-round destination, although spring and fall are best if you want to avoid extremes of heat or cold. In the height of summer, temperatures can climb as high as 112 F in inland Andalusia and as low as 30 F in northerly Girona.
Currency Euro. $1 = €0.86
Language Spanish is the main language, though you may hear Catalan in and around Barcelona. English is widely spoken in all tourist areas.
Companies to consider Celebrity Cruises, Silversea Cruises, Globus Family of Brands, Abercrombie & Kent
The Big Two
It's nearly impossible to travel in Spain without stepping foot in its two most noteworthy cities: Barcelona and Madrid. No exploration of this country would be complete without them. Most will see Barcelona first, as the port city is a popular embarkation point for many western Mediterranean cruises, giving passengers a chance to fall in love with the city's Gothic churches, cutting-edge fashions and world-class dining.
You'll want more than a port visit to indulge yourself in all the gifts Barcelona has to offer. Once here, begin your day in Europe's best-preserved Gothic Quarter, Barri Gòtic, then head north to the Museu Picasso, showcasing Pablo Picasso's creations in five grand mansions, or to the Salvador Dali Museum to get an eyeful of the surrealist genius's work, including everything from his earliest pieces to his final paintings.
Make time to see the city's most popular attraction, famed architect Antoni Gaudí's La Sagrada Familia Cathedral, a towering work of modernisme art in progress, as the unique structure was started in 1882 and is scheduled to be completed in the next decade. For Gaudí's more playful designs, stop at Parc Güell to surround yourself with colorful mosaic benches and whimsical garden landscapes.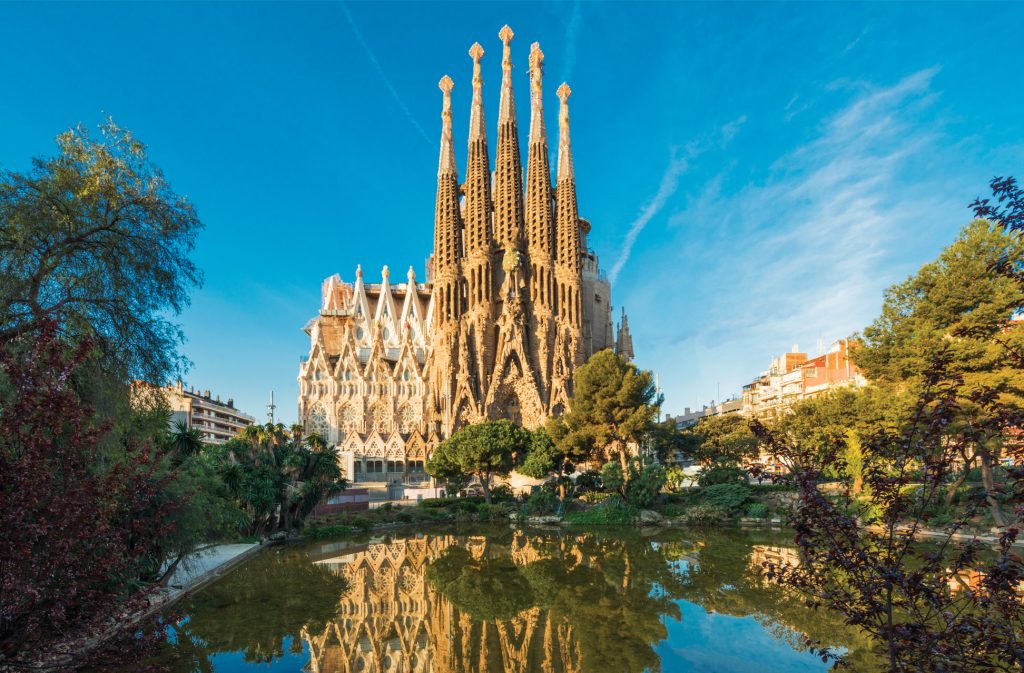 Seeing so much art and architecture will most likely make you famished, so spend a few hours in La Boqueria, Europe's oldest mid-city market, where you can explore dozens of stalls that sell fruits, vegetables, seafood and more. Burn off any excess calories consumed there by taking a stroll down La Rambla, a tree-lined pedestrian promenade packed with trendy cafés and lively bars.
Vibrant, laid-back and bursting with joie de vivre, Madrid perfectly complements its Catalonian counterpart. Spain's capital swells with passion for fine food, contemporary art, live music—a passion that is celebrated throughout the city's world-class museums, countless art galleries, and cool jazz clubs. Any explorations here would certainly involve Plaza Mayor, a 17th-century main square that once held bullfights, the lavish Royal Palace of Madrid, and the Museo Nacional del Prado, which gives the Louvre a run for its money as the world's best art gallery.
Even though the artful flamenco dance was invented in southern Spain, Madrid is a wonderful place to witness the country's finest dancers showcasing their talents. Take in a show and feel the vibrations—the stomping on the hardwood floor resonates through your body—and watch flowing red dresses swirl around beautiful raven-haired dancers as they deftly perform to strumming guitars and wailing singers who tell stories from Spain's past.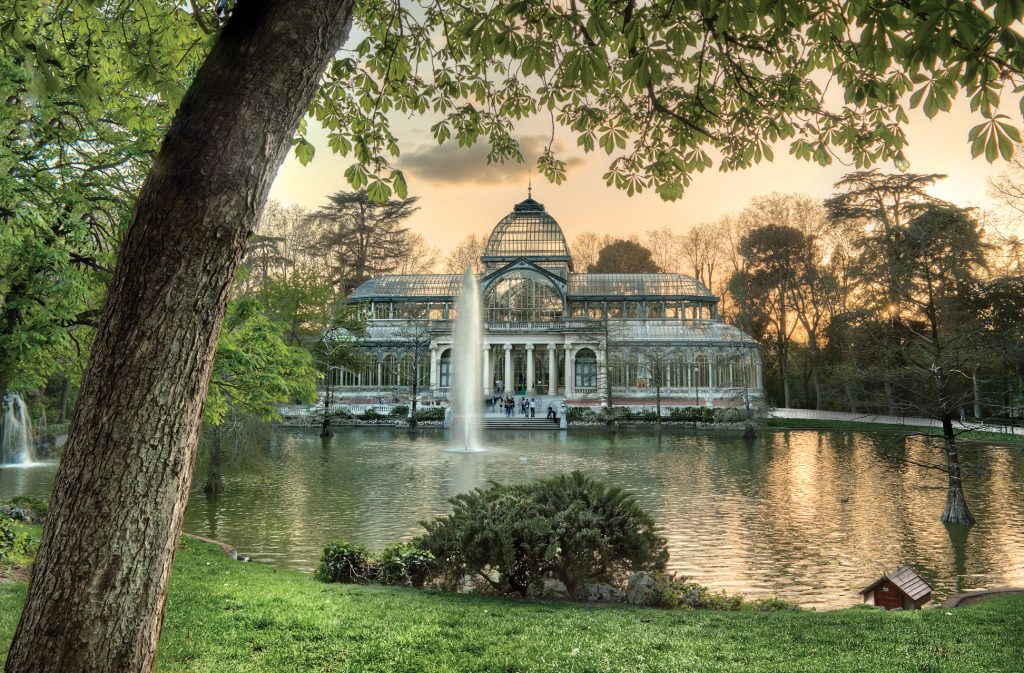 The Golden Triangle
While the entirety of Spain is worthy of exploration, for those with limited time, the next logical destination beyond Barcelona and Madrid is the region of Andalusia, covering the southern tip of the country. Many Spaniards, in fact, vacation here every year, concentrating mainly on the coastal haven known as Costa Del Sol (the Coast of the Sun). As enticing as the sea, sun and sand is there, those searching for cultural enlightenment should focus more on the Golden Triangle of cities: Granada, Córdoba and Seville.
Granada is a city that will fascinate you with its fusion of Arab and European culture. Here you'll find—and presumably gawk at in amazement—Spain's most visited monument, the magnificent 14th-century medieval palace of Alhambra. A tour here will take you through exquisite rooms and manicured gardens, past colorful tiles, and under decorative archways, listening wide-eyed to ancient tales of privileged sultans and powerful concubines.
An equally impressive structure awaits you in Córdoba, home to charming, hilly cobblestone streets bordered by bright flowers overflowing from windowsills. Mezquita, a striking mosque built in the ninth century, is a tour de force in geometric creativity as well as a UNESCO World Heritage Site. You may feel your jaw drop a little as you walk through row after row of double arches perched atop marble pillars, each made with alternating red and white stones and positioned with great artistic precision.
While Seville is no slouch when it comes to outstanding architecture—as you can easily see when visiting the Alcázar Palace, a gem of Moorish design, and the Cathedral, Europe's second-largest cathedral and the world's third-largest church—the capital of Andalusia offers much more. The entire city feels like a work of art come to life, especially when you're walking around the Plaza De España—part of a 50,000-square-meter park packed with gorgeous fountains, flowing canals and Venetian-style bridges—or when you're climbing up the Metropol Parasol, a massive structure of wood crossed together to look like a collection of mushrooms. You can walk around and through it to discover some of the most inspiring views of Spain, and that's saying something in a country filled with them.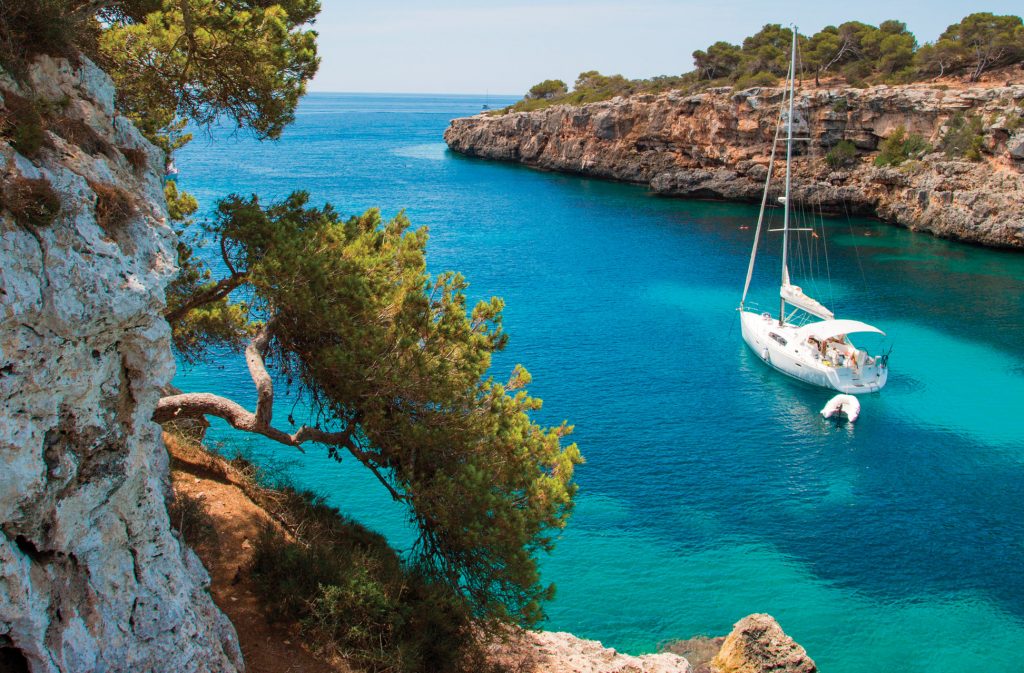 Cruise Corner
A western Mediterranean cruise itinerary will often begin and end in Barcelona, giving you plenty of time to explore the magical city. Along the way, you'll encounter some of the Mediterranean's finest ports of call, including these three gems.
Naples, Italy > First, stop into a café in the Sanita district for a sweetened espresso drink called a zuccherato, because you'll need the boost to see all the wonders here. From the lavish interiors of Gesù Nuovo Church and the ancient San Gennaro catacombs to nearby Mt. Vesuvius and the ruins of Pompeii, it's all worth your time.
Ajaccio, Corsica > Napoleon is to the French island of Corsica as Elvis is to Memphis. You can't escape the captivating cultural figure here, nor would you want to. Visit the Maison Bonaparte, his family home and a historical museum, and the breathtaking baroque-style Notre Dame Cathedral, where he was baptized, for a unique glimpse of history.
Palma, Majorca > With some of the world's best beaches, Gothic castles and cathedrals (including the inspired work of Antoni Gaudí himself), an internationally renowned foodie scene, towering mountains, dramatic cliffs, and something called the "dragon caves," this Spanish island is full of surprises.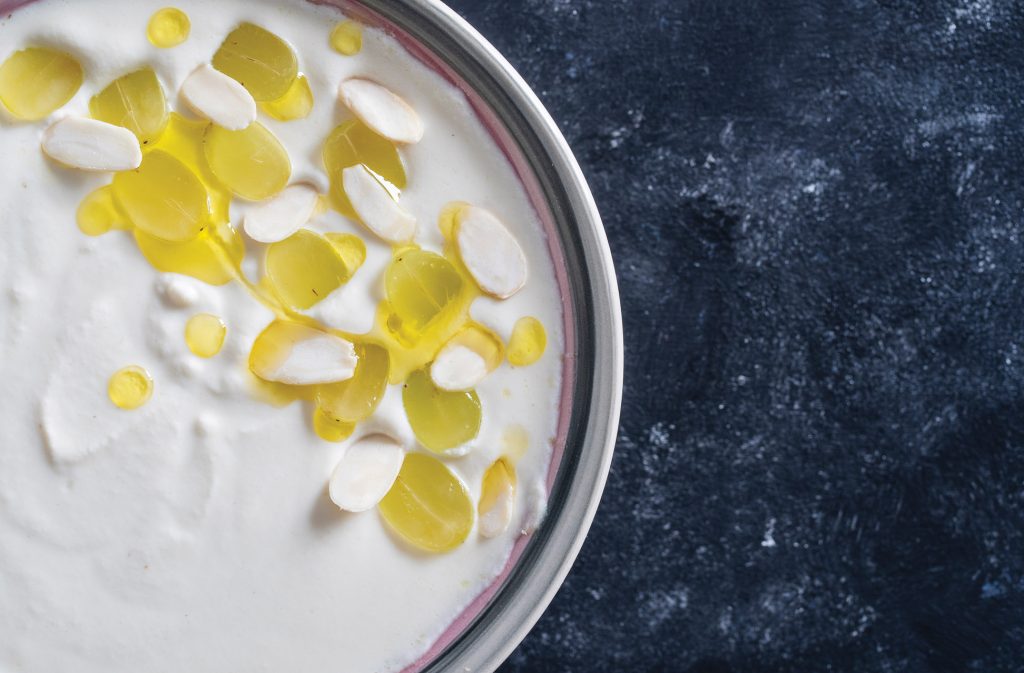 Tasty Treats
Dining across Spain is an adventure in its own right. While tapas are the country's most well-known specialty, followed closely by paella—that sizzling combo of rice, saffron, chicken and vegetables—there are numerous other culinary treats for you to track down and savor. Here's a list to get you started.
Ajoblanco > Made from bread, crushed almonds, garlic, water and olive oil, this seasoned southern Spanish soup (shown above) is served cold and is typically accompanied by a handful of grapes.
Percebes > A highly praised delicacy, these "gooseneck barnacles" are harvested in Galicia in the northwest of the country, then cooked in water and served plain to preserve their unique flavor.
Xuixos > Originating from Girona, these fried pastries are stuffed with crema catalana—a thick Spanish custard that is often consumed on its own as well as in cakes.
Sherry > Made from fermented white grapes fortified with brandy, this liquor from Jerez is widely used to enhance the flavor of soups and stews. In fact, sherry vinegar is a key ingredient in gazpacho, Spain's famous cold tomato-based soup.
Fideuà > This famous Valencian dish is similar to paella, but it is prepared with noodles rather than rice. It's often served with garlic and olive oil aioli.