Wanderlust: Bermuda
Pretty in pink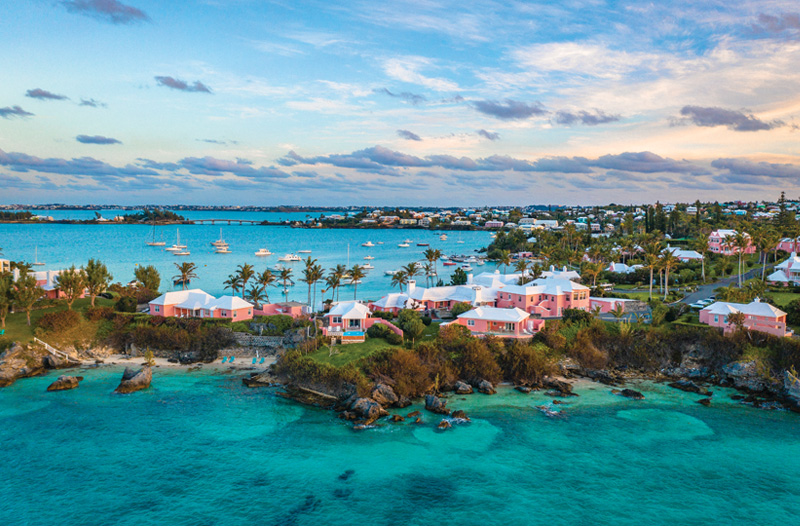 How does Bermuda even exist?
The tiny island nation of 21 square miles sits alone in the Atlantic, 600 miles from the nearest land mass. It feels like it should be part of a larger system of islands, like its Caribbean cousins, yet it stays true to its solitary self, just 181 small, interconnected islands happily anchored in the middle of the sea, enjoying the peace and quiet.
When to go: Thanks to its balmy temperatures, Bermuda is a year-round destination. The summer months are best for those who wish to engage in water sports.
Currency: Bermudian dollar, though U.S. dollars are accepted throughout
Language: Bermudian English, an easy-to-understand mix of British and Atlantic Seaboard American
Companies to consider: Norwegian Cruise Line, Royal Caribbean, Celebrity Cruises
Maybe that's the root of it. Happily sequestered from the rest of humanity but still enjoying the fruits of its British upbringing, Bermuda was allowed to evolve on its own, like a Galápagos giant tortoise. As such, it developed a vibe of its own, a laidback, charming atmosphere of pastel houses, pink beaches, jaw-dropping par 4s and colonial culture. It turned itself into an idyllic intersection of tropical delights and historic intrigue.
Now, just two hours by plane from the U.S. East Coast and the focal point of numerous cruise itineraries, this island paradise can be yours to discover. Whether you wish to relax on picture-perfect beaches, snorkel over ancient shipwrecks, toast the day with a dark 'n' stormy, catch a cricket match, haul in a mantelpiece-worthy marlin, learn to kite-surf, hang with bioluminescent glow worms, explore underground caves or simply shop 'til you drop, this is the place for you.
The best part: whenever you do visit Bermuda, the temperature will be hovering around perfection. Temperatures range from 60 to 70 degrees from December through late March, and breezy summers rarely reach higher than 85 degrees. It's always shorts weather, hence the reason Bermuda shorts were invented here and still hold sway in the hearts of locals. Whether you're wearing those or not, you can still enjoy these highlights.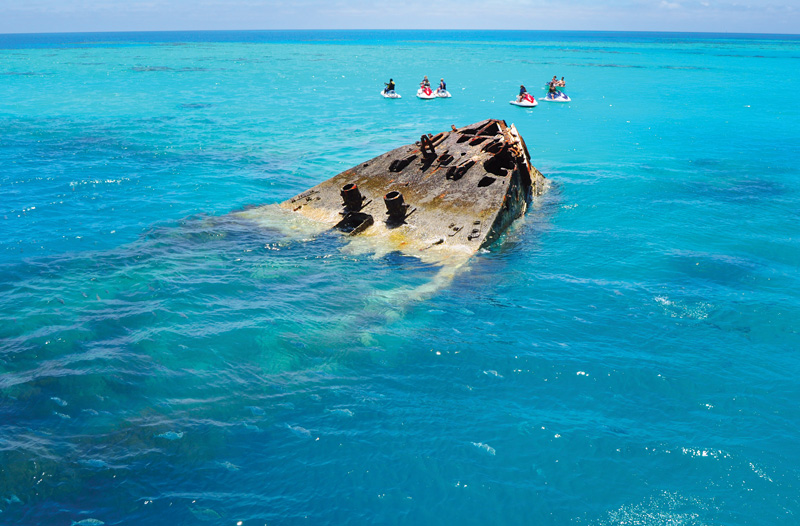 The British Invasion
The history of Bermuda dates to 1609, when British sailors bound for Virginia were blown off course by a hurricane and ran aground on the island—which might be the greatest maritime "oopsie" since Columbus. These sailors recognized a good thing when they found it, so they erected a church, planted tobacco and established the city of St. George, which is now a UNESCO World Heritage Site celebrated for being the oldest continually inhabited English settlement in the New World.
Today, St. George still rings with British charm. Colonial landmarks like Fort St. Catherine are ready to be explored, while cobblestone pathways lead you to cute boutiques filled with fragrances, gifts and more. This is the kind of town where it's fun to do the touristy things, like getting your photo taken in the stockades of King's Square and taking a horse-drawn carriage through town.
More unique Bermudian moments await you in Hamilton, the nation's capital. If walking past the pastel-colored houses lining the waterfront doesn't put a smile on your face, shopping for Irish linens and Scottish tweeds along Front and Reid Streets will. While here, don't overindulge at lunch. You'll want to be slightly peckish in the late afternoon for high tea at the Fairmont Hamilton Princess Hotel, where they go all out British style with finger sandwiches, scones with Devonshire clotted cream, and sweet pastries.
A short boat ride from Hamilton will put you at the Royal Naval Dockyard, a former naval garrison during both world wars that is now home to shops, art galleries and restaurants. Discover 500 years of Bermuda's culture and history at the National Museum of Bermuda. Built upon the nation's largest fort, it gives you 360-degree views of the area. The Dockyard is also a great place to rent bikes and pedal down to King's Wharf, discover breathtaking views of the Great Sound, check out Gibbs Hill Lighthouse and then glide along the pleasant countryside.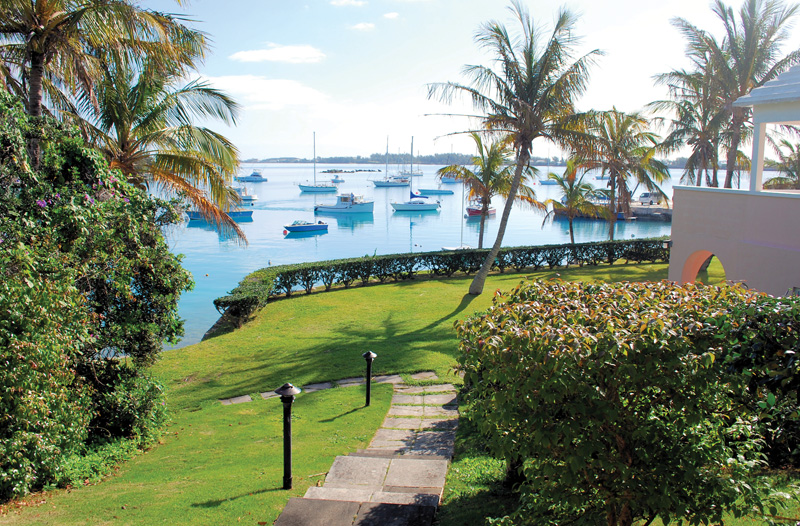 Life's a Beach
Bermuda is internationally known for its beaches with good reason. With all the nooks in the island's dramatic coastline, you'll never be too far from a beach, many of which glow with pink sand due to the overabundance of foraminifera, a microscopic organism, in the surrounding waters.
Beach lovers flock first to Horseshoe Bay Beach, perhaps the island's most famous due to its distinctive U-shape expanse of powdery sand and a wide bay of gentle turquoise waters. History buffs tend to prefer Tobacco Bay Beach, once the backdrop for the Gunpowder Plot of 1775 but now home to the Tobacco Bay Beach Bar & Restaurant, possibly one of the most laid-back fish shacks on the planet. Snorkeling is best along Warwick Long Bay, a half-mile of pink sand and jagged rock outcroppings surrounding some of the bluest, calmest waters of the Atlantic.
"Calm waters?" you say. How does that explain the famous Bermuda Triangle, the site of numerous ships and planes mysteriously vanishing? If you've always wanted to know more about this legendary area, check out the Bermuda Underwater Exploration Institute (BUEI), home to interactive and hands-on exhibits investigating this mysterious phenomenon. They'll even show you what it's like to be attacked by a giant squid, and, if the timing is right, you can see bioluminescent glow worms on a night cruise.
For those who wish to get up close and personal with the Bermuda Triangle's many victims, shipwrecks are plentiful and easy to explore. The island is surrounded by over 300 shipwrecks, such as the King George, a large, fully intact wreck that sits only 60 feet deep in high-visibility waters. The most famous dive spot belongs to the Constellation, a 198-foot wooden schooner you can see just 30 feet below the surface of the water. Divers here can find cups, nail polish bottles and even morphine ampoules, but it's forbidden to remove any artifacts.
In the sea and on the waters, on the beach and in the towns, Bermuda is equal parts natural beauty, historical magnetism and friendly people. It's the ideal spot for a long weekend or a relaxing week away, ready to help you replace your woes with wonders. It's amazing that it exists at all out here all alone, but travelers far and wide are mighty glad that it does.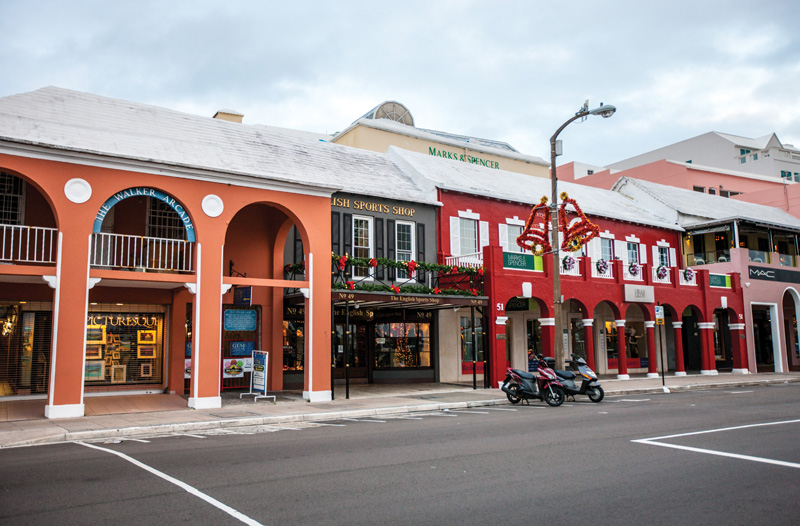 Tasty Treats
As expected, Bermudian cuisine is based mostly on British fare, but don't let that scare you away (just kidding!). Like most islands, seafood is a staple here, and the locals know how to dress it up and serve it right. Here are some definite delights to dine on during your journey to this island paradise.
Codfish Breakfast > This traditional dish consists of dried, salted cod, boiled potatoes, avocado, boiled eggs, bananas and a sauce that changes with the cook. It's considered by some to be the national dish of Bermuda.
Fish Sandwich > More than your typical deep-fried fillet on bread, one with "the works" will enliven the palate with lettuce, tomato, grilled Bermuda onions, cheese, hot sauce and coleslaw.
Fish Chowder > This is more like Bermudian gumbo, where every bowl is a unique mix of aromatic spices and seafood. However, they all should include the island's own sherry peppers and Black Seal Rum to give it a distinctive flavor and fire.
Spiny Lobster > A mainstay from September through March, the spiny lobster has no claws but does have a longer, meatier tail than its cousin in Maine. Best served boiled with melted butter.
Rum > There's a debate over whether Bermuda's national drink is a Dark 'n' stormy (Gosling's Black Seal Rum and ginger beer) or a rum swizzle (rum, fruit juice and a sweetener like grenadine). It's best to try both and decide for yourself.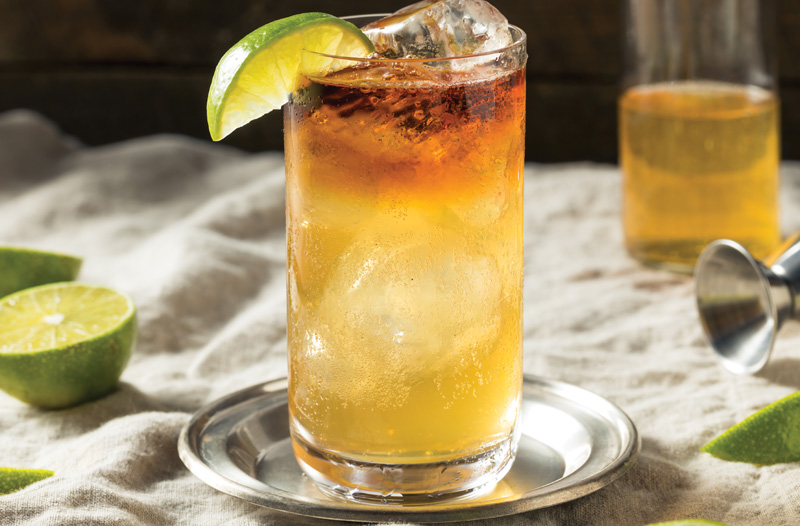 Golf Corner
Unlike most cruises that call on several ports during a voyage, Bermuda cruises involve days at sea followed by multiple nights docked at either Hamilton or King's Wharf. This gives you plenty of time to explore the island at your leisure and even take in a few rounds of golf. Thanks to an ocean backdrop that makes every fairway Instagram-worthy and more courses per square mile than anywhere else, Bermuda is a true golfer's paradise. Here are the top choices.
Port Royal > Bermuda's finest course according to The New York Times, Port Royal is 6,842 flawless yards of sweeping ocean views, drivable fairways and super-smooth greens. The course's signature hole, the 16th, is regarded as one of the greatest par 3s in golf, according to some guy named Jack Nicklaus.
Turtle Hill > Voted as the "Best Par 3 Golf Course in the World" by World Golf Awards in 2020, Turtle Hill's 18 holes offer a serious challenge to anyone who is easily distracted by endless ocean vistas and lush subtropical surroundings.
Belmont Hills > A challenging 6,100-yard, par-70 course designed by renowned golf architect Algie M. Pulley Jr., Belmont Hills may prove too difficult to some, but thankfully you can still enjoy the panoramic views of Hamilton Harbour and the Great Sound that accompany nearly every shot.
Bermuda Fun Golf > This is not your average round of mini-golf. Every hole here is modeled after a different iconic golf hole from around the world, from Pebble Beach and Augusta to St. Andrews and Royal Troon. It's like playing 18 different courses in one day.