Wanderlust: Africa 
The idea of a wild African safari may seem fleeting to some, but this worthwhile trip is more tangible than you think.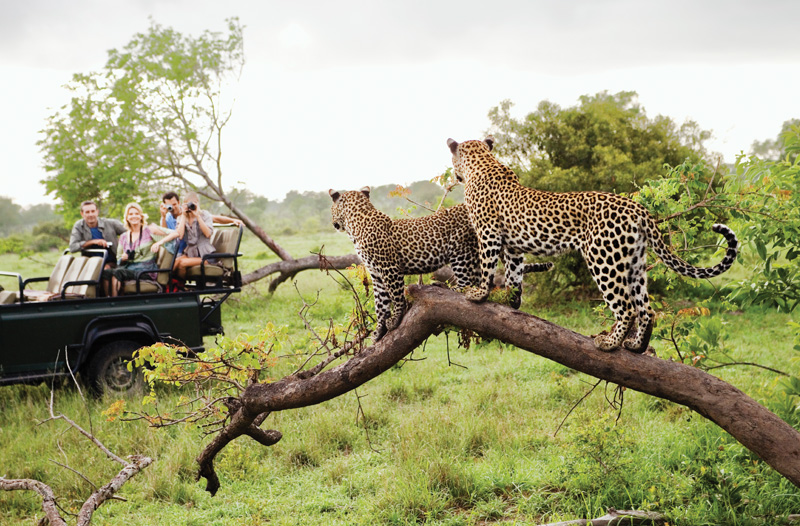 An African safari is a once-in-a-lifetime expedition that combines grand adventure, exhilarating landscapes, jaw-dropping wildlife encounters and, on occasion, indulgent luxury.
While the dream of an African safari seems fleeting to some, the reality of these journeys is more tangible than you think. A safari is just like any other global adventure, albeit one filled with trumpeting elephants, wildebeest parades and the occasional 450-pound silverback gorilla sauntering in the waist-high grass. If you're ready to answer the wild call that echoes in your soul, here's what you need to know.
When to go: Southern Hemisphere summer (December-February) is the most popular time to visit, with sunny days and warm temperatures, although spring and autumn offer the best weather in the southern regions.
Currency: Varies by country
Language: English, Swahili, Afrikaans and more
Companies to consider: Abercrombie & Kent, Azamara, &Beyond, AmaWaterways, Oceania Cruises, Holland AmericaGlobus, Intrepid
Safaris 101
Safari days are typically divided by two game drives: the first in the early morning, the second in late afternoon, each lasting between two and four hours. While some wish these bush-driving days would never end, others can tire of daily, back-to-back drives. Those who plan to spend weeks in Africa often break up the safari experiences with some beach time or a city retreat. Island destinations such as Seychelles, Zanzibar and Mauritius pair well with both the eastern and southern safari circuits, while Cape Town is South Africa's big-city star.
Speaking of geographical differences, the giant continent is made up of numerous regions, each with its own range of animals and safari styles. Head to Serengeti National Park in Tanzania to witness the great migration of wildebeests between June and July. You can track golden monkeys and gorillas in Central Africa, though it's best to go to South Africa, specifically Kruger National Park, to spot the Big Five: lions, leopards, rhinoceroses, elephants and Cape buffaloes.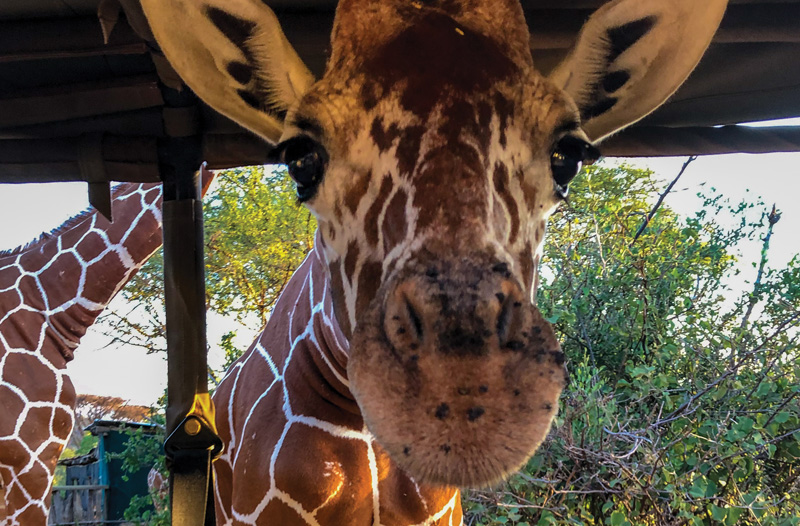 Once you narrow down the region you wish to explore, choose which safari style best fits your expectations. Each style brings unique levels of comfort, as well as different modes of travel. Classic safaris find you in a camp in the middle of a game park or reserve, with a host of 4x4s and guides ready to take you through the wilderness. Luxury safaris surround you with surprising opulence, complete with modern amenities and gourmet meals, all while placing you so close to the animals that you may be awakened by a curious elephant at your window. Active safaris drop you right into the middle of the action, where you can safely paddle your kayak or canoe past hippos in the Zambezi River.
As to what you'll need to pack, there's no need to dress in khaki nor wear those wide, circular pith helmets famous in Hollywood movies. There are some rules to abide by, such as avoiding blue and black clothes since they attract tsetse flies, as well as not dressing in bright colors such as red since the animals will avoid you. Instead, wear comfortable, breathable, quick-drying clothes that you can layer to suit your needs.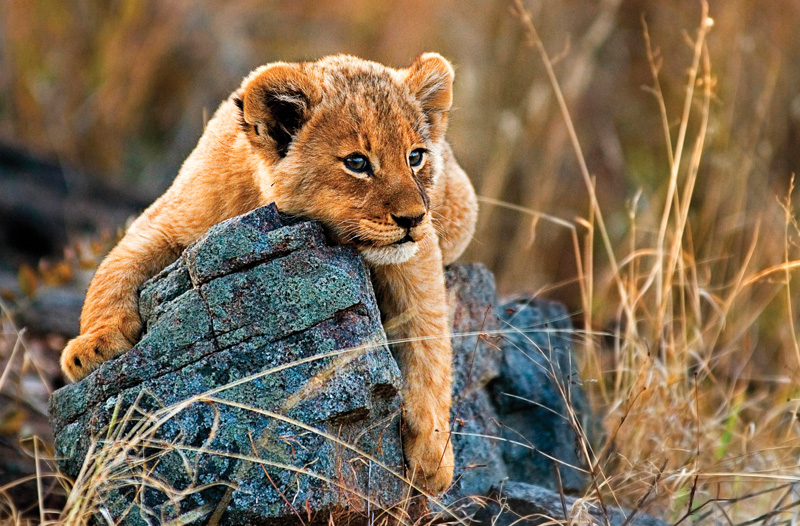 You will need to pack your most serious camera. The moments you will experience during a safari are literally jaw-dropping: lionesses fighting over a caribou, a family of elephants ambling just a few meters away from your 4×4, a massive herd of zebras galloping across the plains. To capture these moments, your cell phone will not be adequate. It's time to pull out that fancy camera you bought years ago and learn how to take advantage of its various lenses. Some of the best photo ops will be several hundred yards away, so a camera with great zoom will be advantageous.
Where the Wild Things Are
Achieving your African fantasy safari first requires defining what exactly that fantasy is. The continent is vast, spanning over 11 million square miles and 54 countries. The safari circuit centers principally on the seven countries with the greatest abundance of wildlife: Kenya and Tanzania in eastern Africa, and South Africa, Botswana, Zimbabwe, Zambia and Namibia in southern Africa.
Of the star attractions, southwestern Kenya's Masai Mara Game Reserve covers an astonishing 590 square miles. Its tawny plain supports an incredible array of wildlife, from lions and hippos to cheetahs and giraffes. Hemmed in by tribal villages and Mount Kilimanjaro—one of those majestic peaks that actually earns the right to be called "majestic"—the natural beauty is almost as breathtaking as the animals that call it home. Visit during the great migration between July and October, when more than a million wildebeest, 350,000 gazelles and 200,000 zebra march from the Serengeti to the Mara, filling the reserve with a wild and chaotic symphony of brays, fur and dust.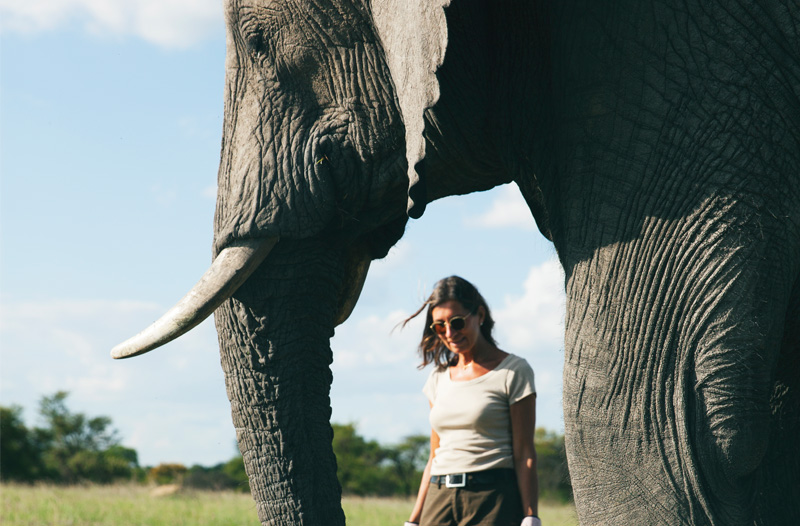 The starting place for that migration—Serengeti National Park—is also quite notable. This phenomenal national park in northern Tanzania is a World Heritage Site, covering 5,700 square miles of wild savanna, grassland plains and acacia woodlands. Human habitation is forbidden in the National Park, with the exception of staff and researchers. There are a scattering of lodges and hotels, so you will be able to stay in the park for your safari.
South Africa's Kruger National Park is perfect for first-timers and seasoned safari veterans alike. One of Africa's oldest and best-maintained parks, Kruger boasts diverse and plentiful wildlife across some 7,600 square miles. And thanks to its unfenced borders with some of Africa's finest game reserves, it's also known for consistent sightings of the Big Five. The park's local inhabitants are notoriously unbothered by visitors. Mammoth elephants, prideful lions and even typically elusive leopards mill about nonchalantly at extremely close range. Stunning in any season, Kruger is especially engaging in the dry winter months, when the watering hole becomes the central gathering point of both predator and prey and low grasses and dry foliage provide unobstructed views of all the drama on full display.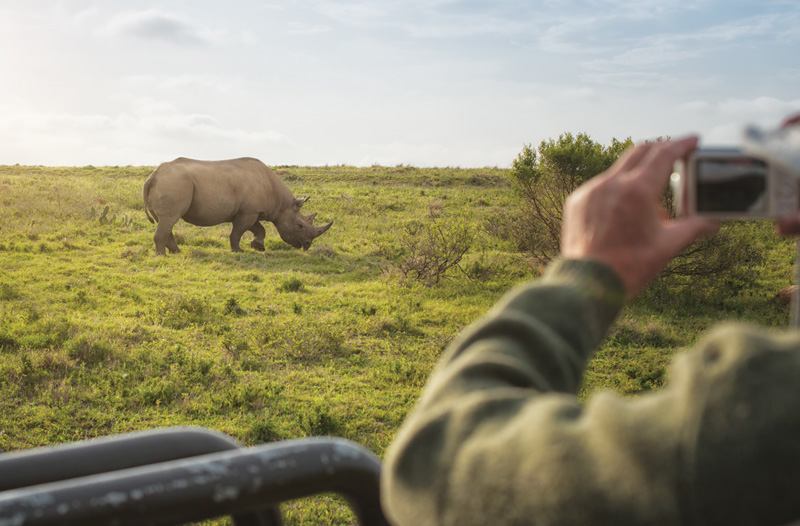 Timing is also important to see the most action at the Okavango Delta. Meandering from the lush Angolan highlands to the arid Kalahari Desert, the Okavango Delta is Botswana's stunning, watery playground and the largest inland delta in the world. Between June and August, the Delta swells threefold, exploding with verdant vegetation and attracting one of the largest concentrations of wildlife in Africa. The landscapes provide various ways to explore on an African safari, from floating through the wetlands aboard a traditional mokoro dugout canoe, gliding overhead in a hot-air balloon, or taking a land-based game drive as thunderstorms rumble in the distance.
Wherever you explore and whichever animals you encounter, the journey will be well worth your time. The continent is substantial and soul-refreshing, the people are friendly and helpful, and the culture is unique and inspiring. It's a part of the world that changes visitors, as often the very best travel experiences do.
Tasty Treats
In a continent this large and with such historical roots, as well as one influenced for centuries by Middle Eastern and European cultures, the cuisine of Africa is as diverse as its many languages. From grains and root vegetables to stews and curries, regional dishes rule, so your culinary experiences will change as you cross borders. Here are some to try depending on where your safari takes you.
Ugali (Kenya) > Maize flour or cornmeal poured into boiling water and mixed until reaching a dough-like consistency is often found at the center of tables.
Bobotie (South Africa) > Minced meat is simmered with curry powder, herbs and dried fruit, then topped with a mixture of egg and milk and baked until set like a casserole.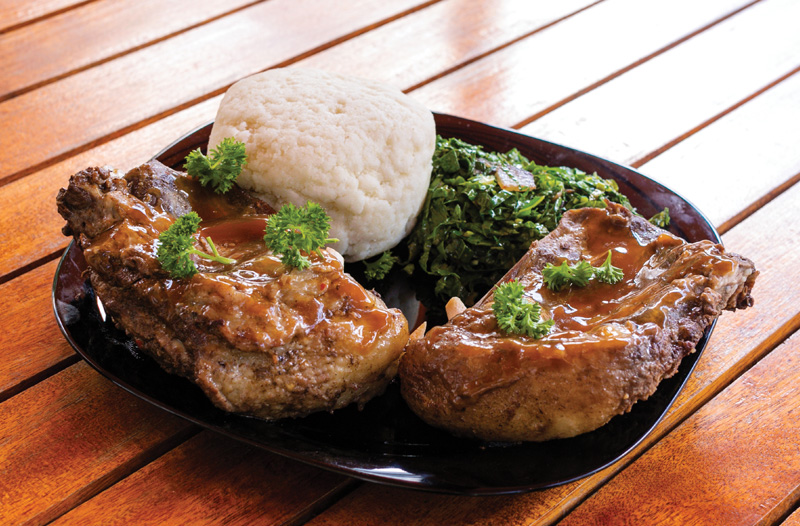 Seswaa (Botswana) > The national dish of Botswana is made from goat, beef or lamb cooked low and slow with onion and peppers and served with pap (maize meal).
Mutakura (Zimbabwe) > This hearty dish consists of a mix of peanuts, maize, bambara nuts, cow peas and sugar beans.
Oodhingu (Namibia) > A Namibian delicacy, the meat of goat, kudu or springbok is seasoned, cut into long strips and hung out in the sun to dry.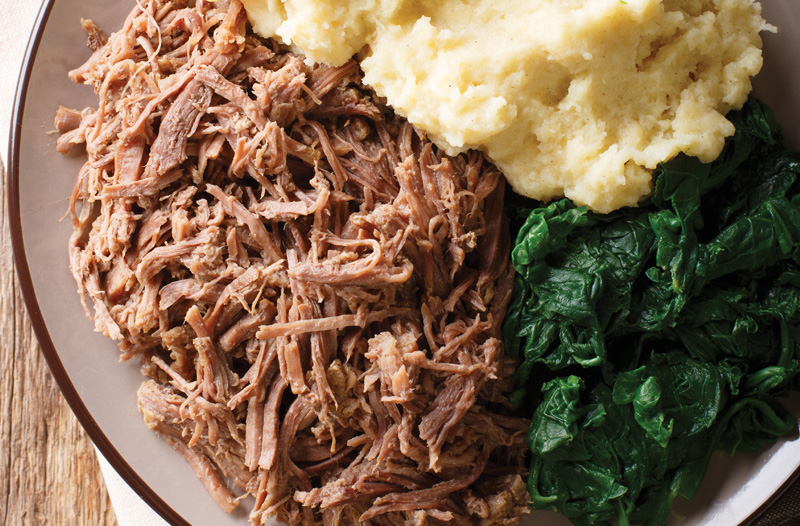 Cruise Corner
Surprisingly, cruising and safaris do mix. Several cruise lines offer shore excursions that give you a taste of the safari life, and some even allow you to embark inland for a night or two only to meet up with the ship at another port. Another option for those with time to spend is to add a cruise to the beginning or end of a safari expedition. Either way, here are some highlights to look forward to.
Cape Town, South Africa > Set just north of the Cape of Good Hope, the country's capital is a joy to explore. It's where the ocean meets the mountains, chilled waters meet warm trade winds, and African culture meets European influences. While here, take a cable car to the top of Table Mountain for an exceptional view, or tour the nearby Stellenbosch wineries.
Port Elizabeth, South Africa > Known as "The Friendly City," Port Elizabeth is a great spot from which to launch wildlife excursions. Spy white rhinos, buffaloes and cheetahs in the lush coastal grasslands of Kragga Kamma Game Park, or visit Addo Elephant National Park, a gorgeous habitat with more than 600 elephants.
Richards Bay, South Africa > With the deepest natural harbor in the Southern Hemisphere, Richards Bay attracts both nature and culture lovers. At the Umlalazi Nature Reserve, you can approach the rare, large palm-nut vulture. More exotic birds await at the St. Lucia Wetland Park, where you'll also find Nile crocodiles and hippos.
La Digue, Seychelles > This is not a destination to aim for if you're craving animal encounters, but this port is not to be missed if you're in the area. An island paradise that feels untouched by time, the mostly undeveloped island is filled with secluded bays, spectacular beaches, a hikeable jungle interior, and massive granite rocks rising from sapphire waters.