Tom Williams
Southern charm combined with shrewd business acumen.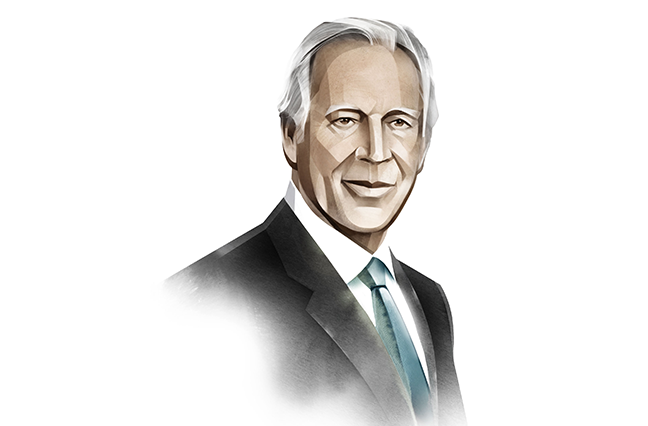 Tom Williams' rise to success is as American as apple pie.
He was born in a log cabin in the Appalachian Mountains in Harlan County, Kentucky, an area most famous for the legendary feud between the Hatfields and the McCoys. There was no electricity and few neighbors. He didn't even have a birth certificate. From those modest roots, Williams would go on to build one of the top insurance brokers in the country—ranked 12th in 2015.
At 16, he enlisted in the army during the Korean War. He served with the elite U.S. Army Special Forces, the Green Berets, where he developed keen skills in psychological warfare and propaganda. That experience taught him how vital a team is to your survival—a lesson that served him well as he built his legacy.
He began his insurance career in 1970 as a claims adjuster but was soon lured away by a Southern-based property-casualty insurance company. In just two years, he went from junior marketing representative to marketing vice president. A few years later, he started his own independent insurance agency in North Carolina. By the 1980s, he expanded to northern California. Through a merger in 1991, InterWest Insurance Services was born.
Williams set his sights on being one of the best brokers in the West. He believed in building the agency one client at a time, hiring good people and training them. Everyone from the receptionist to the executive team understood the firm's vision. To further ensure teamwork, company employees own 100% of the stock. The firm also gives generously to the community, donating to more than 200 charities.
A great salesman himself, Williams is the author of Dynamics of Selling, the bible for sales training and marketing in the insurance industry. Williams stepped down as CEO in 2008. He remains chairman.
These days, Williams rides his horses, fly-fishes and kayaks at his ranch, Solitaire, in northern California. He and his wife, Janet, also own and operate a number of businesses, including a Christmas tree farm, a consulting business and a cookie company.