Take the Risk
What would you accomplish if you weren't afraid? Who would you be?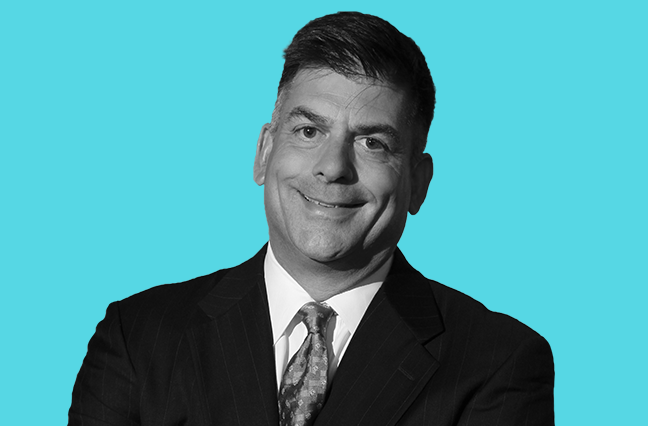 As we come to the end of the year, we're recognizing five more Game Changers who helped build and shape this industry.
From a community leader who pioneered the surplus lines business to a maverick who moved his business to tax-friendly Bermuda and took on tougher underwriting risks, they had passion, know-how and fearlessness to dive in and get things done.
It takes a lot of courage to go against the grain and make business decisions that may not seem popular at the time. Robert Hiscox (page 50) did so time and again, and it made me think of what we're seeing in today's business models.
I'm struck by the swirling thought and information around building and sustaining businesses. We read so much about having confidence in knowing that what we're doing is still relevant and that no one is better suited to improve our business models than us—the people who are best versed in it. But then I see something like the latest IBM Global C-Suite Study, which revealed in no uncertain terms that the biggest fear of CEOs today is the overnight threat of the "Uberization" of an industry.
There's something wrong with this picture. Why is fear creeping in and distorting strategy?
I've always said it takes leadership, not fear, to drive a boat. And leadership means having the passion, drive and ongoing vision to keep the boat headed in the right direction.
I thought a lot about this and got excited when I saw Under Armour CEO Kevin Plank's 10 simple insights for success. They sum up this "fear factor" nicely—in other words, there's no room for it. I'm paraphrasing here, but a few highlights:
We control our own destiny.
Perfection is the enemy of innovation.
Why not us?
Fight internally—challenge each other, ask questions.
Make fast decisions—don't drag your feet.
The last step? "Take the risk."
New York Times columnist David Brooks wrote a piece in November on passion. The impetus for his column stemmed from something Lady Gaga said during an acceptance speech for an award she received from Americans for the Arts. Think what you want about Gaga, but she's a special talent and a very bright woman.
"I always wanted to be extremely brave and I wanted to be a constant reminder to the universe of what passion looks like. What it sounds like. What it feels like," Gaga said. Pretty powerful stuff.
The way Brooks ended the column stuck with me. It read: "Who would you be and what would you do if you weren't afraid?"
I think we need to apply that to our businesses. What are you passionate about? Are you brave in business? Are you driven beyond the walls of your office? Are you driven within the walls of your office?
"People with passion somehow get on the other side of fear," wrote Brooks. "They get beyond that fog that is scary to approach. Once through it they have more freedom to navigate."
People with passion somehow get on the other side of fear.
As you read about our Game Changers, reflect on these questions. Reflect on fear and leadership. Are you taking enough risks? Are you taking too many risks? Who is to say? As your clients' needs evolve in known and unknown ways, how are you responding? What new solution or formula will your team come up with? Will you, too, be a disruptor? Will you, too, be a game changer?