Places with Space
Because travel for the foreseeable future may be a good, old-fashioned road trip.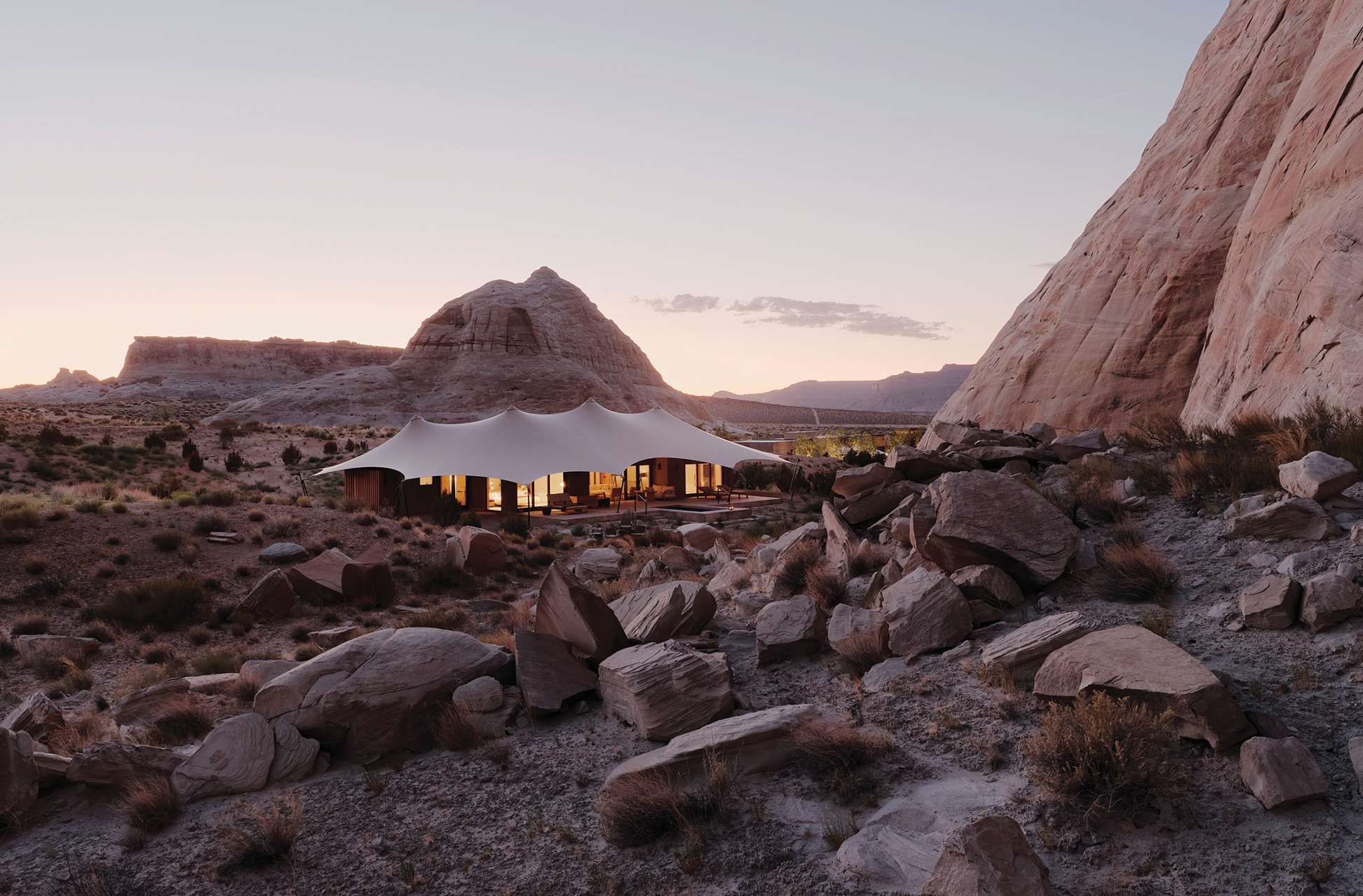 Airline travel is seeing some more action as of late. In the Northern Hemisphere, according to the travel booking site Skyscanner, eight times as many Americans are flying since April.
Travelers are mainly booking flights at the last minute, most likely after seeing where the virus is spiking and which states and countries have restrictions.
Singapore Changi Airport has begun rolling out enhanced safety and cleanliness measures in preparation for when air travel into and out of Singapore gradually resumes—contactless kiosks for check in, automated immigration lanes with face and iris recognition technology for identity verification, and cleaning robots that spray a disinfecting mist on floors. However, at the same time, Qantas has pulled international flights from inventory through March 2021.
Suffice to say that it will be a while before most of us are jumping on a plane without a mask or care in the world, and travel for the foreseeable future may be mainly by car, an old-fashioned road trip. The good news is that your risk of catching the virus is much lower in the great outdoors. The other good news is that, no matter what your style of travel, there are plenty of places with space to stay and explore where you can maintain a safe distance from people outside your bubble while reconnecting with nature, family and friends.
Many national parks in the United States have rustic cabins. Some like Mammoth Hot Springs Hotel & Cabins at Yellowstone National Park in Wyoming are near a lodge with a restaurant, while others, like the Wilderness Cabins in Haleakalā National Park, are in the wild (you'll have to hike to the middle of a volcanic crater to reach these). The furnishings and amenities may be basic, but you will be staying in the heart of America's most beautiful wilderness. If you prefer sophistication, Aman's resorts, tented camps and villas are situated in some of the most breathtaking settings in the world. Space has always been firmly ingrained in Aman's DNA, from the architecture and design of stand-alone pavilions with private pools to the low room count and subtle service. If your sweet spot is somewhere in the middle, you can find cottage hotels, each with their own charms, from Napa, California, to Kennebunkport, Maine. Finally, if you want to sleep under the stars, you can go glamping, a glamorous form of camping. Staying in these high-design tents in off-the-beaten path locations lets you immerse yourself in the environment without forgoing creature comforts.
Not all of the national park cabins are open this year. Aman is still in the process of a phased reopening of its properties. Cottage hotels like the Hidden Pond in Kennebunkport have instituted a number of changes, such as pre-stocking your cottage, no contact delivery for food, and modifying the layout for activities so everyone is socially distanced at the pool, beach and gym. So keep searching if you don't find what you are looking for right away, as planning your journey in the time of COVID-19 can be as much of a trip as the trip itself!
Skyscanner is a great resource for the latest in coronavirus travel advice, providing regular updates on travel restrictions by state, travel restrictions for visitors to the United States from outside the country, travel restrictions by country for U.S. citizens, and flight cancellation and policy updates.